Cisco Systems 3Q Earnings Preview: Going Up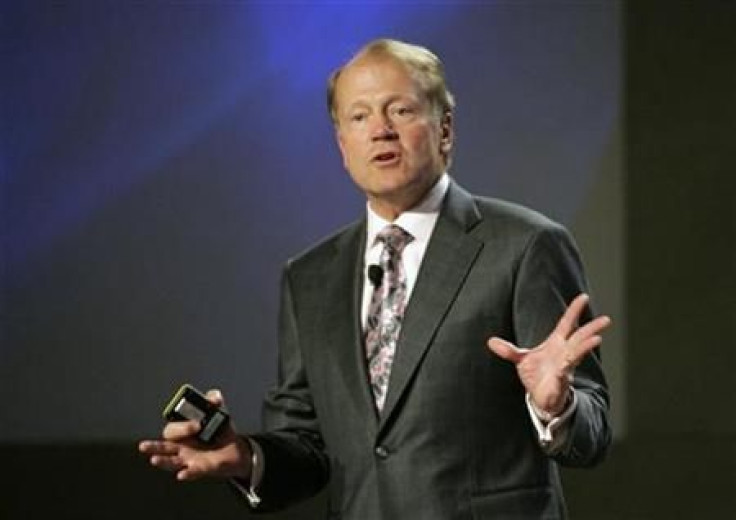 A corporate diet, better focus and the explosion of Big Data are expected to send earnings up for Cisco Systems (Nasdaq: CSCO), the No. 1 provider of Internet equipment.
The San Jose, Calif., giant is expected to report third-quarter operating profit rose about 19 percent, or about 12 percent on a per-share basis, or 47 cents vs. 42 cents a year ago.
Cisco's third-quarter revenue is forecast to rise about 6.5 percent to $11.58 billion from $10.86 billion a year ago when results are announced after the Wednesday market close.
At this time last year, CEO John T. Chambers noticed the venerable company, which was the world's most valuable 12 years ago when its market capitalization was $555 billion in the Internet boom, had gotten too fat through acquisitions and was going to suffer from the global economic crisis.
To compete, Cisco announced a $1 billion expense reduction that led to 6,500 employee firings and a new focus on data consolidation and better performance. Subsequently, results for the current fiscal year have steadily improved and Cisco has regained share lost to rivals such as Juniper Networks (Nasdaq: JNPR), the No. 2 provider, Ciena (Nasdaq: CIEN), Hewlett-Packard Co. (NYSE: HPQ) and others.
Cisco shares have reacted mildly. For the past 52 weeks, they've gained 6 percent; for the year to date, they've risen 3.2 percent, underperforming the Nasdaq Composite's 11.7 percent jump.
Analysts expect Cisco's recovery to continue. Fourth-quarter earnings are expected to grow about 4 percent to 49 cents a share as revenue inches up 3.6 percent to $11.99 billion.
UBS analyst Nikos Theodosopoulos rates Cisco a Buy with a target price of $24, despite a slow start to the third quarter but with more focused execution as a result of its diet. He forecasts earnings of 47 cents for the fourth quarter, slightly below consensus, but sees full-year earnings at the consensus of $1.84 a share.
At Sterne Agee, analyst Shaw Wu also rates Cisco a Buy but has a target price of $27 because he believes the company is an underappreciated turnaround story similar to what we have seen with Apple (Nasdaq: AAPL), International Business Machines Corp. (NYSE: IBM) and EMC (NYSE: EMC) in the past.
Cisco shares closed at $18.71, down 37 cents, or nearly 2 percent, in Tuesday trading, bringing their market value to $100.7 billion.
© Copyright IBTimes 2023. All rights reserved.