Clashes in Arsal and Qalamoun Could Signal Syrian Spillover Into Lebanon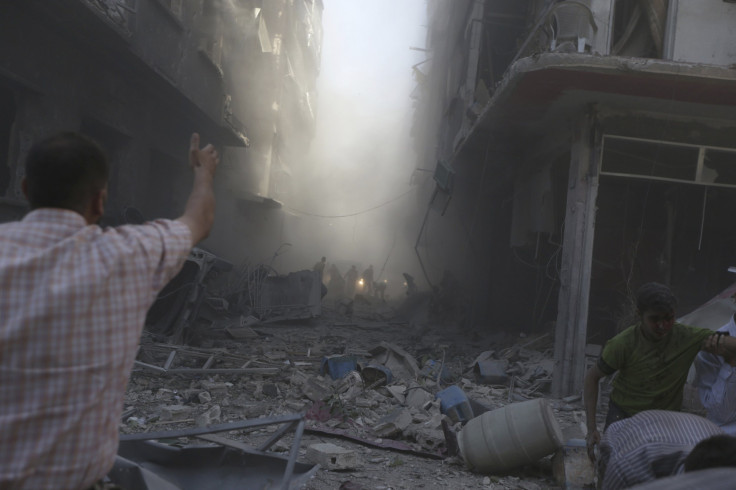 The Syrian civil war spilled over into Lebanon this weekend with clashes between militants and the Lebanese military at Arsal, a town in the Beqaa valley on the border with Syria. At least 10 Lebanese soldiers died.
The Lebanese military reportedly arrested Jabhat al-Nusra leader Emad Jumaa, who informed them the clashes were not simply revenge for his arrest, but a planned attack against Lebanon.
"What happened today is the most dangerous incident Lebanon and the Lebanese have ever faced, because it's made clear that there is someone planning and preparing to attack Lebanon as well as planning to sabotage the Lebanese army and the residents of Arsal," the Lebanese military said in a statement Saturday.
A security source told Reuters the Nusra front took about 16 troops hostage after an attack at a Lebanese checkpoint. The militant group published a video on its Facebook page alleging the hostages had announced their defection from the army and Hezbollah.
Lebanon is a key player in the Syrian and Gaza conflicts for geographic and political reasons. For one, it shares a border with both Syria and Israel. It also houses Hezbollah, a Shiite militant group infamous for siding with Bashar Assad's regime in Syria and with Hamas against Israel.
Arsal is even closer to the eye of storm being a Sunni town surrounded by pro-Syrian regime territory and Shiite Lebanese forces.
Clashes Saturday broke out among the Islamic State, Al-Nusra Front and Syrian regime forces backed by Hezbollah in the Qalamoun border region between Syria and Lebanon. Two Hezbollah fighters and at least 20 regime forces were killed, several reports said. Dozens of rebel fighters were also killed.
"We highly appreciate the military institution and we agree with all the steps it is taking to preserve its authority and enhance its immunity and ability to face terrorist attacks," Hezbollah said in a statement Sunday.
In Syria the Nusra Front and Islamic State are not fighting on the same side. Before Al Qaeda decided to disown what was formerly called the Islamic State in Iraq and Syria, both the groups were Al Qaeda offshoots on the ground. Now, the Nusra Front is Al Qaeda's only representative in Syria.
However, the group has a different mission in Lebanon. The Islamic State reportedly has ties to Fatah al-Islam, a Sunni militant group that previously clashed with the Lebanese military and the Syrian regime.
The situation in Syria has only gotten worse since Assad was sworn into a new term as president earlier this month. The country saw its bloodiest week in the more than three-year civil war, including 48 hours where 700 people were killed. Regime helicopter raids killed 30 Sunday in Damascus.
While the situation grows increasingly dangerous in Syria, Lebanese officials refuse to allow a spillover.
"The army will allow neither war, nor Takfiris [usually Sunni Muslim] to move into Lebanon," army officials said.
© Copyright IBTimes 2023. All rights reserved.