Classic 'Valorant' Map Is Getting Removed From Playlists
KEY POINTS
Split will be replaced by Pearl once Patch 5.0 arrives
Pearl is set in a Mediterranean-style underwater city
Patch 5.0 includes one additional rank tier and other changes
One of the original maps for "Valorant" is getting removed in favor of a new map due to release in the game's next big patch.
Starting June 22, the map Split will be removed from unrated and competitive game modes as per Dot Esports. This move will pave the way for the new map named "Pearl," which will effectively replace Split in "Valorant's" primary game modes.
However, there are no mentions of whether or not Split will remain playable in custom games or other modes like Spike Rush and Deathmatch.
Several factors led to the removal of Split, map design lead Joe "Pearl Hogbash" Lansford said in a press release, according to PC Gamer.
Map balance was one of the main issues. Lansford admitted that learning maps in a tactical shooter is hard, and forcing players to memorize more than seven map layouts at a time would be too demanding in both casual and competitive scenarios.
The decision to keep the competitive map rotations was made with the opinions of esports organizations in mind, according to PC Gamer. Despite Split not being the game's most disliked map, its age ultimately contributed to its removal.
The new map, Pearl, is heavily inspired by cities in the Mediterranean, but it also comes with a notable sci-fi twist. The playable area covers the tight corridors and colorful streets of an underwater city featuring a museum dedicated to Radianite and its reality-warping capabilities.
Pearl will go live once Episode 5, Chapter 2 is released next week. The patch will also include several bug fixes and other changes. Notable fixes include Jett being able to include weapons during Tailwind and incorrect location pings for players spotted by Sova or Fade.
Patch 5.0 will introduce the new Ascendant rank, which sits between Diamond and Immortal, to equalize the rank distribution among lower-tier players. This also comes with a few adjustments to rank up/down MMR targets to compensate for the addition of Ascendant.
Additionally, 5-stack RR penalties and matching restrictions for Solos, Duos and full groups will now begin at Immortal 1.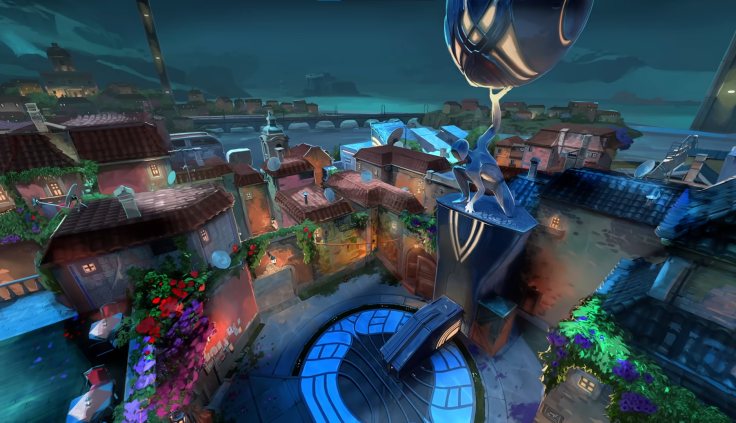 © Copyright IBTimes 2023. All rights reserved.