Clearwire Prices $1.325B In Debt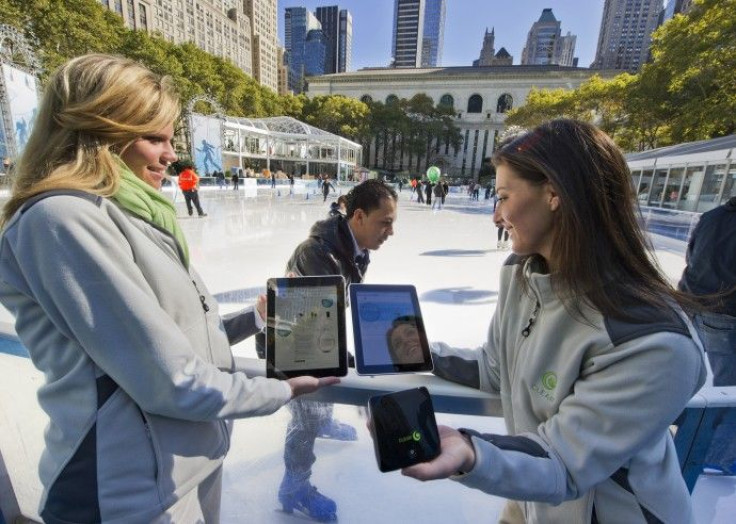 Clearwire Communications has priced $1.325 billion in debt, with a possibility of raising an additional $760 million, to address its need for cash to build its WiMax network.
The move may also help to lock in Sprint's investment, and even push the telecommunications giant into buying the company, analysts said.
Clearwire, which is 54% owned by Sprint, has said it needed to raise cash by the middle of next year. Sprint uses Clearwire's network to offer its 4G service, and there has been speculation in the market that it might buy the company outright.
Instead, Clearwire will raise debt in three pieces. One is a set of $175 million in secured notes due 2015, with an interest rate of 12%. The others are a $500 million of 12% secured notes due 2017 and $650 million of 8.25% exchangeable notes due 2040. The exchangeable notes can be paid with either cash or Clearwire stock. The debt all priced at or above par, with the $175 million offering at 105.18, while the other two tranches were at 100.
As the owner of 54% of the company, Sprint has the right to buy another $750 million of exchangeable notes. Sprint could elect to buy less, allowing its ownership of Clearwire to dip below 54%.
Clearwire's stock dropped to $5.90 from $6.69 on Thursday, but ticked upwards to $5.91 by midday Friday. Some of the pressure on the stock is the expectation that it will dilute as a result of the exchangeable note offering, which assumes a price of $7.08 per share.
The company had different options for raising money, noted Ben Abramovitz, analyst at Kaufman Brothers. The major issue with Clearwire, he said, is not the debt levels, but the arbitration case that Clearwire and Sprint are in.
In the arbitration case, Clearwire is claiming that Sprint still owes fees for the wireless devices that are 4G capable, even if the devices aren't using Clearwire's network. Sprint says otherwise, and the two companies entered into arbitration in November.
The fees from Sprint add up to millions - in their quarterly conference call last month Clearwire's CFO Erik Prusch said the company wasn't counting $17 million in revenue derived from them because the arbitration was not concluded.
Walter Piecyk, managing director at BTIG, said an important point is that Clearwire showed it could raise capital without Sprint's help -- and that Sprint, if it wants to maintain its ownership, will likely have to buy the additional convertible securities.
Sprint depends on Clearwire to offer a 4G network, and is in a position where maintaining control by buying the additional convertibles will be cheaper than attempting to buy the company's stock later on, if it rises past the $7 level. Clearwire, on the other hand, could probably sell more convertible debt because the conversion price is not that much higher than the current stock price is, and the interest rate is relatively high, Piecyk said.
Piecyk agreed that the arbitration case is important, less for the money involved than for the precedent it sets for interconnection with other networks -- and what portion of the revenue per user they get paid. Smartphones such as the EVO are high-revenue devices, and as such generate more money for other operators when they roam away from Sprint's network.
© Copyright IBTimes 2023. All rights reserved.