Clinton, Trump Latest 2016 Election Results: President-Elect Wins Michigan By 10,704 Votes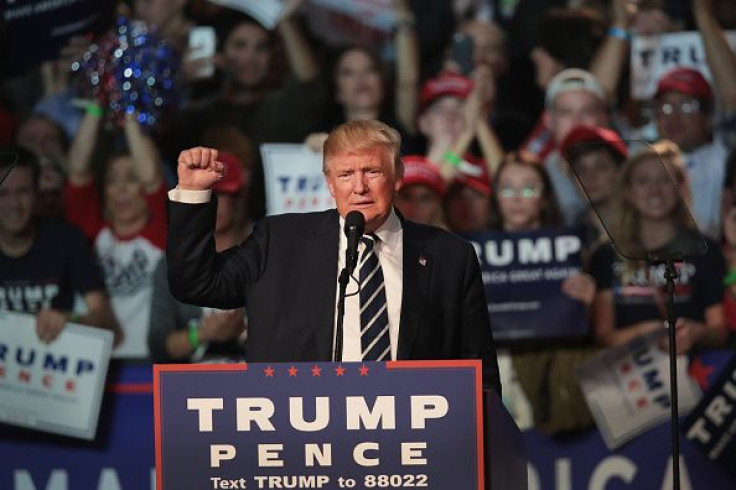 It's been more than two weeks since the 2016 presidential election, but the final results from Michigan are in: Donald Trump won by 10,704 votes. It's the first time a Republican candidate won the state since George H. W. Bush in 1988.
While former Democratic nominee Hillary Clinton won the popular vote with more than 2 million submissions, the race in Michigan was tight. By winning the state's 16 Electoral College votes, Trump's total increased to 306. Clinton's is 232. A candidate needs 270 electoral votes to win.
The results were posted by Ruth Johnson, Michigan's Secretary of State, Wednesday after all the votes were reviewed and certified by Michigan's 83 county clerks Tuesday.
"Many people have asked about Michigan's process for counting ballots and certifying election results. Please be aware that all 1,521 Michigan cities and townships completed ballot counting and reported unofficial results by the morning of Wednesday, Nov. 9," a statement on Johnson's website reads. "The county canvassing boards, as they do after every election, then began their work to review and certify the results from each precinct."
Here's how the total votes for Michigan breaks down:
Donald J. Trump, Republican: 2,279,543
Hillary Clinton, Democratic: 2,268,839
Gary Johnson, Libertarian: 172,136
Jill Stein, Green: 51,463
Darrell L. Castle, U.S. Taxpayers: 16,139
Evan McMullin, write-in: 8,177
Emidio Mimi Soltysik, Natural Law: 2,209
Michael Maturen, write-in: 517
Tom Hoefling, write-in: 95
Laurence Kotlikoff, write-in: 87
Ben Hartnell, write-in: 39
Monica Moorehead, write-in: 30
​Cherunda Fox, write-in: 10
Wisconsin and Pennsylvania have not solidified their votes. Former Green Party candidate Jill Stein is demanding a recount. She raised nearly $5 million, with the goal of $7 million.
Her page states "we cannot guarantee a recount will happen in any of these states we are targeting. We can only pledge we will demand recounts in those states" and that "if we raise more than what's needed, the surplus will also go toward election integrity efforts and to promote voting system reform."
Clinton, however, has already conceded. "I hope that he will be a successful president for all Americans," Clinton, 69, said Nov. 9 about President-elect Trump, 70. "This is not the outcome we wanted or we worked so hard for, and I'm sorry we did not win this election for the values we share and the vision we hold for our country."
Follow me on Twitter @mariamzzarella
© Copyright IBTimes 2022. All rights reserved.
FOLLOW MORE IBT NEWS ON THE BELOW CHANNELS