Closing The Digital Divide In The Midst Of A Pandemic
When President Clinton first adopted the phrase "the digital divide" in his 2000 State of the Union address, I was just beginning my journey at Ciena. Few would have imagined back then just how much the digital revolution would accelerate over the next 20 years, and how prominent the issue of connectivity would become.
As we now move into a new Presidential era, the ongoing COVID-19 pandemic has created a heightened level of urgency to address the situation. The latest FCC report, published the day before President Biden's inauguration, declared that the digital divide is "rapidly closing." Yet many families across the states still lack basic broadband connectivity, technology and computing devices.
And of course, it's not only families we need to look at. While multinational e-commerce brands and streaming giants have been able to adapt to the challenges of the pandemic, many smaller, local businesses lack the digital infrastructure to be as flexible. I often think of the farmers in our neighboring counties in Maryland. Traditionally cash-first businesses, they are having to digitize, and they need connectivity to do that. Network connectivity is critical to our daily lives and at the rate technology is advancing, there will be long-term economic and social impacts on a population that lacks digital access and skills.
Understanding the connectivity problem
Before we discuss how to help some of our underserved communities, it's important to understand why connecting those communities remains such a challenge.
Building and then maintaining a reliable network is an expensive undertaking, anywhere. However, in rural areas, that cost is much higher relative to the return a service provider gets, simply because the area is less densely populated, so fewer people are connecting to the network. That means when new technologies are developed, they are often deployed in dense urban areas first to allow service providers to recoup some costs.
But with more people working and studying at home, network usage is no longer concentrated solely in urban areas, highlighting the issue of poor rural connectivity. It's also highlighting the plight of those living in well-connected areas but without access to devices at home, and no longer able to access these via school or their workplace.
Remote working will likely stay to some extent post-COVID, so it's more important than ever to ensure all areas have reliable connectivity. The FCC defines this as being able to achieve download speeds of 25Mbps and upload speeds of 3Mbps. The report referenced above still highlights more than14 million Americans who don't have sufficient access to broadband at home.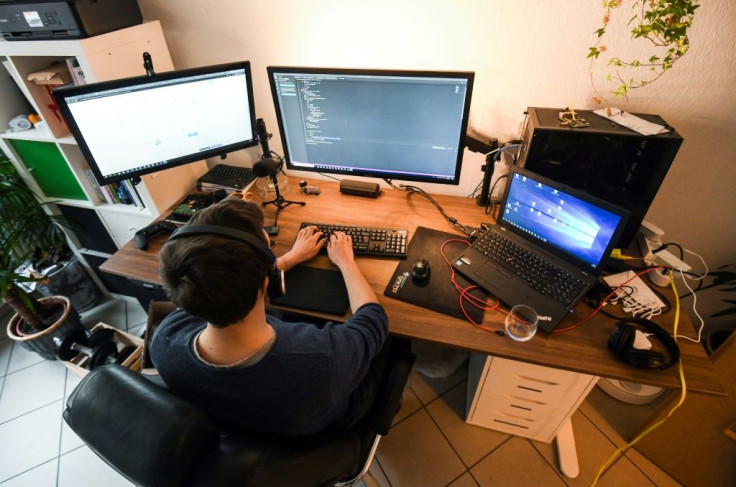 What can be done to close the divide?
One of the most important first steps toward closing the digital divide is accurately mapping the problem areas. This process is already underway, with acting FCC chair Jessica Rosenworcel appointing a task force to oversee the development of new fixed and mobile broadband coverage maps. These new, improved maps will be used to better target government funding for deployments in underserved areas.
From here, governments can support service providers by incentivizing investment into those low average revenues per user (ARPU) areas that are traditionally not prioritized for network rollout. It can also encourage investment in technologies that make networks more cost-efficient and reliable, as well as new wireless coverage technologies like 5G.
The FCC recently launched its $3.2 billion Emergency Broadband Benefit Program. This initiative reimburses service providers for providing discounted broadband service and connected devices to eligible households during the COVID-19 pandemic. Elsewhere, in the U.K., the Shared Rural Network scheme is a £1billion program to improve rural mobile coverage which operators are sharing infrastructure to split costs.
Programs such as these are an important nudge in the right direction, but it's important to stress that closing the digital divide isn't solely the government's responsibility and must involve the entire telecoms ecosystem.
What can the industry do?
The telecoms community has made great strides in improving the capacity of existing networks, as well as making them more reliable and cheaper to deploy, which is partly why rural connectivity has been steadily improving. But there are still clearly great strides left to be made.
Deploying fiber-to-the-home (FTTH)isn't feasible in a lot of areas due to their geography. WiFi can also be a challenge due to natural landscapes, which weaken or block signals. We must therefore continue to fund R&D into technologies that make networks faster, smarter and crucially bring them closer to the underserved.
For example, advanced network automation software can eliminate tedious, manual processes through orchestrated and automated infrastructure, to help service providers achieve faster ROI and improve network capabilities. And, the latest innovations in optical networking are allowing networks to carry more traffic than ever before, pushing them to the limits of their possibilities and allowing them to connect more people, at a reduced cost. Rural networks cannot be passed off with second-class infrastructure, and must be built using solutions that will generate long term ROI for operators, and can be easily upgraded and scaled when the time is right. Exciting new technologies such as 5G, fixed wireless access or improved satellite communications can also help us tackle those tough to connect areas.
Furthermore, I believe we as an industry have a social responsibility to help connect more communities. Here at Ciena, our Digital Inclusion Commitment will see us collaborate with our customers, suppliers and other partners to drive digital inclusion and foster greater digital access, provide enabling technologies and enhance digital skills. We will invest $10 million over the next five years to enable greater connectivity, technology access and digital skills for 100,000 underserved students in local communities.
The digital divide isn't going to solve itself. On top of progressive policies from government, closing the divide requires a lot of effort from companies across the industry. As we look to what a post-covid future may look like, and how our working, social and educational worlds may be permanently altered, I encourage every technology leader to take this opportunity to ask themselves, "What am I doing to promote digital equity and address the digital divide?"
(Gary Smith is the CEO of Ciena)
© Copyright IBTimes 2023. All rights reserved.