Cloud Computing? Relates To Weather, Citrix Survey Finds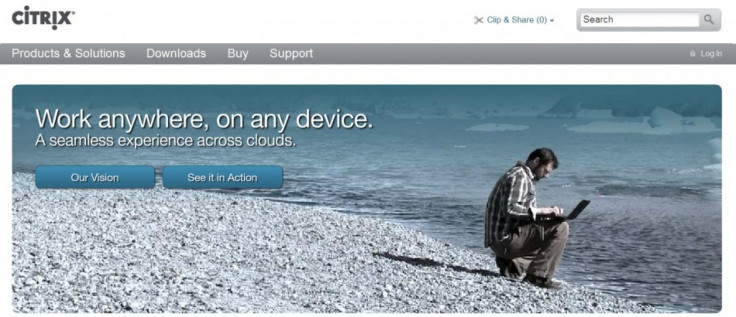 Americans have no idea what cloud computing is, with many believing it relates to the weather, or even pillows, drugs and toilet paper, a new survey commissioned by enterprise software developer Citrix Systems Inc. (Nasdaq: CTXS) found.
In a poll this month of 1,000 Americans, 51 percent said they believed weather can interfere with it. A majority refer to "cloud computing" in conversation without comprehending it. And 54 percent say they don't even use it.
Considering that respondents are using the cloud, or Internet-based computing services not necessarily on their own premises to review pages on Facebook (Nasdaq: FB), the No. 1 social networking site, or order DVDs from Amazon.com Inc. (Nasdaq: AMZN), the No. 1 e-retailer, the poll conducted by Wakefield Research for Citrix, of Fort Lauderdale, Fla., proves a lot of educatopn is required.
"This survey clearly shows that the cloud phenomenon is taking root in our mainstream culture, yet there is a wide gap between the perceptions and realities of cloud computing," said Kim DeCaris, Citrix VP for corporate marketing.
To be sure, 29 percent of respondents told the survey the cloud refers to the weather compared with only 16 percent who said it referred to online computer networks.
Shares of Citrix are unchanged at $77.97 in early Thursday trading.
© Copyright IBTimes 2023. All rights reserved.