Coca-Cola Funded Anti-Obesity Nonprofit GEBN Shuts Down After Allegations Of Coke's Involvement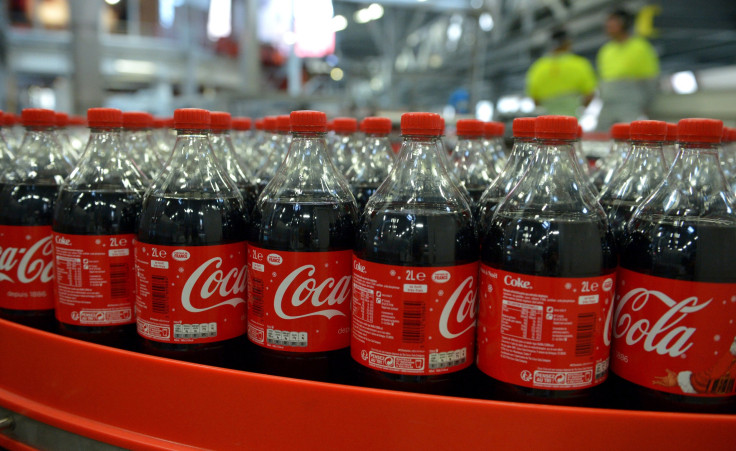 The Global Energy Balance Network (GEBN), a nonprofit organization funded by the Coca-Cola Co., said on its website late Monday that it will discontinue its operations. The announcement comes four months after it was revealed that the Atlanta, Georgia-based beverage maker was involved in the activities of the group.
GEBN, which was formed with an aim to fight obesity, said earlier that it had received an "unrestricted gift" from Coca-Cola, but added that the company did not have any inputs into its activities. However, a report last week by the Associated Press (AP) said that Coca-Cola had helped the nonprofit select its leaders, suggested content for its website and edited its mission statement. Further, emails obtained by the AP last month, dating back to 2012, showed that Coca-Cola was significantly involved in molding the nonprofit group.
"Effective immediately, GEBN is discontinuing operations due to resource limitations," GEBN said on its website.
Last Tuesday, Coca-Cola accepted the resignation of its health officer Rhona Applebaum, who was initially managing the company's relationship with GEBN, after outcry over funding allegations.
GEBN was led by a professor at the University of Colorado's School of Medicine, and it was criticized for being funded by Coca-Cola -- a revelation made by the New York Times in August. GEBN announced last month that it would return a $1 million donation from Coca-Cola, but University of Colorado denied any misuse of funds and said that it will keep a $500,000 donation from the company.
Critics say that the company endorses the need for "energy balance" or the need to exercise, to shift the spotlight from the negative effects of its sugary drinks, the AP reported. In June, a study published in the journal Circulation said that over 180,000 people die globally due to consumption of sugar-packed drinks, with 25,000 deaths in the U.S. alone. However, researchers from GEBN said in August that people should not blame beverages for obesity, citing lack of evidence.
"Most of the focus in the popular media and in the scientific press is, 'Oh they're eating too much, eating too much, eating too much' -- blaming fast food, blaming sugary drinks and so on," Steven N. Blair, GEBN's vice president, said in a video, adding: "And there's really virtually no compelling evidence that that, in fact, is the cause."
Coca-Cola has reportedly donated about $4 million in funds since 2008 to projects run by two of the organization's founding members -- Blair, and Gregory A. Hand, dean of the West Virginia University School of Public Health.
"Coca-Cola's sales are slipping, and there's this huge political and public backlash against soda, with every major city trying to do something to curb consumption," public health lawyer Michele Simon told the Times in August, adding: "This is a direct response to the ways that the company is losing. They're desperate to stop the bleeding."
© Copyright IBTimes 2023. All rights reserved.