Coco Austin Reunited With Dad Steve After His Month-Long Coronavirus Battle
KEY POINTS
Coco Austin's dad Steve is already coronavirus-free
Coco and Steve have finally reunited after the latter was hospitalized for a month due to coronavirus
The "Ice & Coco" star was emotional in an interview last month while praying for her dad's recovery
Coco Austin was very happy that her dad Steve Austin made it home after his battle with coronavirus because at one point she said things were not looking good for him.
The "Ice & Coco" star took to social media to give her fans an update about her dad's condition by sharing photos of them together. Coco's father is now COVID-free and is already home, but he is still bound to an oxygen machine.
"My dad made it back home! He is covid free but is still dealing with damaged lungs that covid leaves behind.. He is bound to an oxygen machine till who knows when but is very lucky," Coco wrote on Instagram.
"He said being in the hospital for a month was like jail.. No windows No visitors and laying in one spot and not being able to walk around was getting to him.. He also adds you could hear people moan in pain during the night and some people werent making it ..So sad."
Coco's dad lost 30 pounds while he was still battling the virus. The celebrity said it's her job to "plump him back up." Coco is also very happy to be reunited with her dad after the stressful moment they endured in the past weeks.
"It just feels great to see him in good spirits again..this whole thing has been so stressful ..This is the first time Chanel has seen him since the whole ordeal she was excited to see him as you can see. Oh and can I say all your prayers came through. #powerofprayer Thank you," she added.
On July 1, Coco got emotional during an interview with Page Six while telling the outlet that Steve was at Abrazo ArrowHead Hospital in Glendale, Arizona. At the time, he couldn't speak and Coco and her family were very worried about his condition. She wanted to be in his room, but she couldn't do so because he was in isolation.
"I want to be in the room with him right now and hold his hands, and just let him know that his family loves him, to push through, and this is too early for him to go," Coco said.
"He can't even say a word. For him to say 'no' or 'yes' is so hard that I have to use texting now, and today he doesn't even want to text anymore. He's just getting so frustrated that he's in this position that he doesn't want to get on the phone. It's not looking good. I wish I had better results today."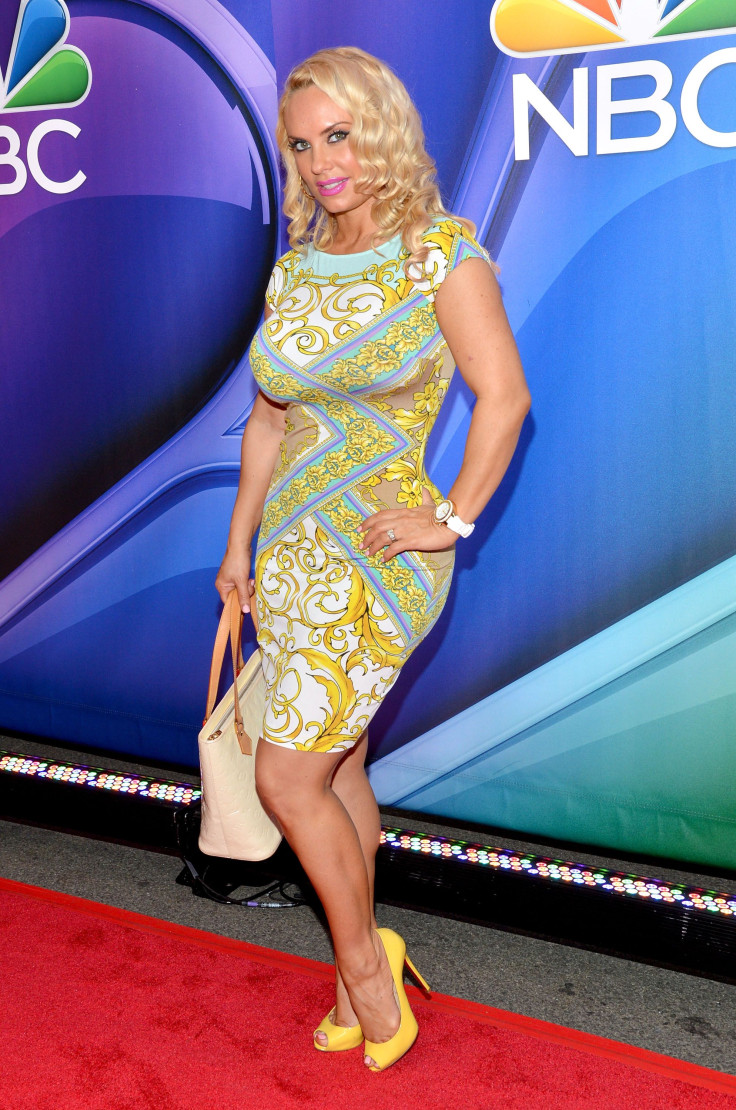 © Copyright IBTimes 2023. All rights reserved.