Coco Austin Speaks About Receiving 'Mom-Shaming' Messages: 'You Hear A Lot Of Bad'
Coco Austin has once again snapped back at critics who frown upon her for following a sexy style even after becoming a mother.
Austin appeared on Tuesday's episode of the "Tamron Hall Show" and said she does not "think people need to change after having a child."
"I think people thought, being Coco, I was gonna have a child and start dressing different [sic] acting different, but it's like, I'm still myself but a motherly self," the television personality told Hall.
The 43-year-old actress, who shares 6-year-old daughter Chanel with husband and rapper Ice-T, added, "I can still have my sexiness and still be a mother. I don't have to shut that down. I'm not "dumber" because now I wear a tighter dress. This is the way I feel good."
Austin has been receiving a lot of negative comments lately due to her parenting choices.
In August, Ice-T took to his Instagram page and defended his wife after the latter received flak for revealing she was still breastfeeding then-5-year-old Chanel.
"News Flash! We feed Chanel FOOD... She just likes to suck moms boob every now and then... Me Too!!!," Ice-T captioned a photo of Chanel resting her head on her mom's chest.
Before this, people slammed Austin for putting Chanel in a stroller while they were out shopping, saying the child was old enough to walk. In September, Austin again snapped back at those who criticized her for giving her daughter a bath in the sink.
The former playboy model admitted she was "baffled" by the backlash she received for putting her daughter in a stroller.
"If she wasn't in a stroller, she'd have asked me to carry her. They can't go for long periods of time. They get irritated and tired. So why make it easy on the mother?" Austin recalled.
"I'm underneath a microscope all the time, and you don't hear what good you do," the former reality star said on the show. "You just hear a lot of bad. And I know I'm a good mother."
She said she tries to protect herself from negativity by not reading everything in the comments section of her post.
"I don't read the comments. I might the very first time I post, I'll read the first ones that come in," she revealed.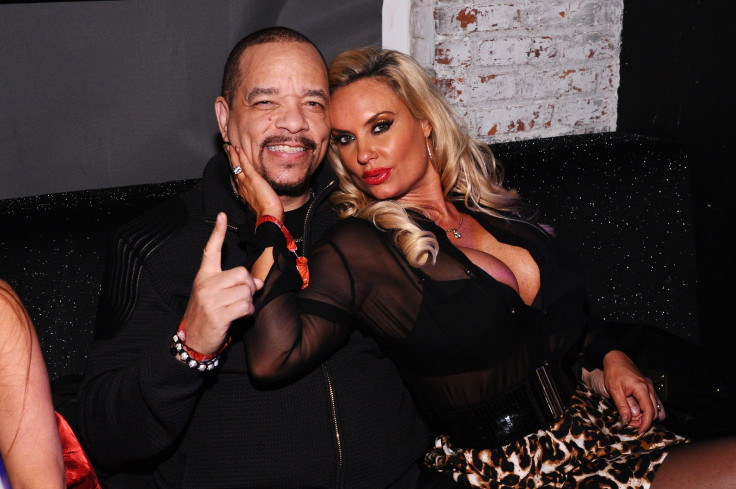 © Copyright IBTimes 2023. All rights reserved.
FOLLOW MORE IBT NEWS ON THE BELOW CHANNELS