Coco Austin Claps Back At Trolls Who Criticized Her Parenting Style: 'Everybody's A Hypocrite'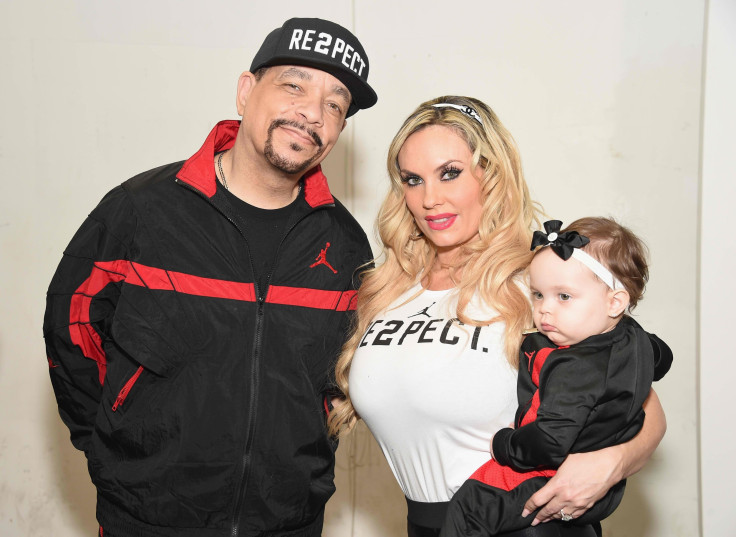 KEY POINTS
Coco Austin doesn't think bathing her daughter in a sink and putting her in a stroller are "weird" parenting choices
Ice-T's wife believes these are "easier" and more practical ways to bathe and carry around her 6-year-old child
Austin is very protective of her daughter and "knows what's right and wrong" for Chanel
Coco Austin shut down the online trolls who have criticized her and her husband Ice-T's parenting style.
Austin, who recently faced backlash for putting their 6-year-old daughter Chanel in a stroller and bathing her in the kitchen sink, lashed out at her critics Monday, telling Page Six that a number of them likely have household practices and traditions that others would consider strange.
"They're like, on me," she told the outlet at Heidi Klum's 21st annual Halloween party. "But the thing is, everybody's a hypocrite I feel because they do certain weird things in their house."
The "Ice & Coco" star said she didn't understand why her parenting choices have received so much criticism.
"I don't think that bathing my daughter in the sink is weird. If I have a huge-ass sink, why not? It's just easier for me," she said. "And if I have to carry her everywhere and it's just easier to bring a stroller, why not? She's petite, she's super small, and it's easier."
She continued, "I just don't understand. Why go after me over something so stupid? It's a stroller. It's our baby in a sink. Like, come on people, next thing you're going to say, 'Oh, you're kissing her wrong,' you know?"
Austin added that she's "very careful" because she's aware that people think she plays the "sexy mom role" and look at her "under a microscope."
The swimsuit model assured everyone that she is very protective of her daughter and she "knows what's right and wrong" for Chanel.
"I'm very, very protective of her, and going after me for these little things while there's war? I'm like, 'Really guys, you're gonna go after me?' Does that even make sense?" she told Page Six.
According to Austin, Chanel enjoys social media at the moment. Since the child is old enough to post online without her mom's assistance, Austin makes sure to monitor her daughter's social media activities because Chanel is "very innocent about the world," the TV personality shared.
"In my eyes, there are things that I have to crank down and be like, 'Babe, the world won't see it the way you see it.' We see it but can't post it," Austin explained. "Chanel knows how to post before asking me now so I don't know what will be posted before, and I'm not worried what she might post but what other people might think of the postings."
Austin and Ice-T welcomed their daughter in 2015. The "Law & Order: SVU" actor is also a dad to Tracy, 30, whom he shares with ex Darlene Ortiz, and Letesha, 46, whom he shares with ex Adrienne.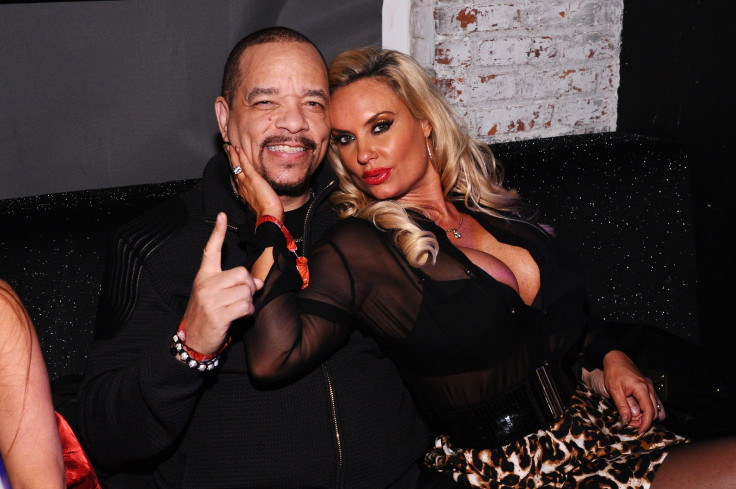 © Copyright IBTimes 2023. All rights reserved.
FOLLOW MORE IBT NEWS ON THE BELOW CHANNELS