Coinbase Pro Fees: What Are Takers vs. Makers & How Much Should You Pay?
This article uses affiliate links, which means if you purchase products through these links, we may earn a commission. Click here to see our
T&C
. For licensing please click
here
.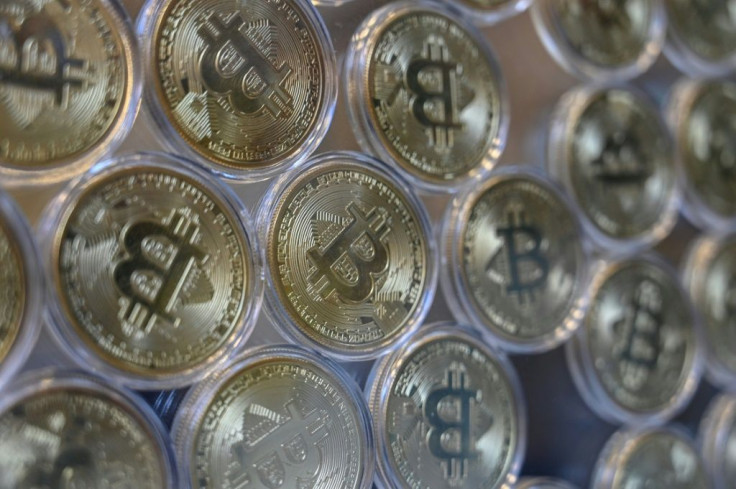 With Bitcoin and all the other altcoins rising steadily in value it's no surprise that everyone wants to get into crypto. For those who are still doubting its legitimacy, El Salvador now uses Bitcoin as a legal tender in exchange for goods and services. So how do you catch up and get into crypto?
Fortunately, there are numerous apps that can help kickstart your crypto journey, from buying and selling to trading. If you're looking for the easiest way on how to buy Bitcoin and other altcoins, Coinbase is the way to go -- even for selling cryptocurrency. But if you're looking for the best crypto trading platform, Coinbase Pro simplifies everything to help you trade your cryptocurrency.
Both owned and operated by Coinbase Global Inc., Coinbase and Coinbase Pro lets you trade cryptocurrency and buy them using USD, GBP and EUR. Coinbase is the simplest platform for buying and selling Bitcoin and other altcoins so it's perfect for newbies trying to get into the crypto game. On the other hand, Coinbase Pro has advanced features that more experienced crypto traders will appreciate.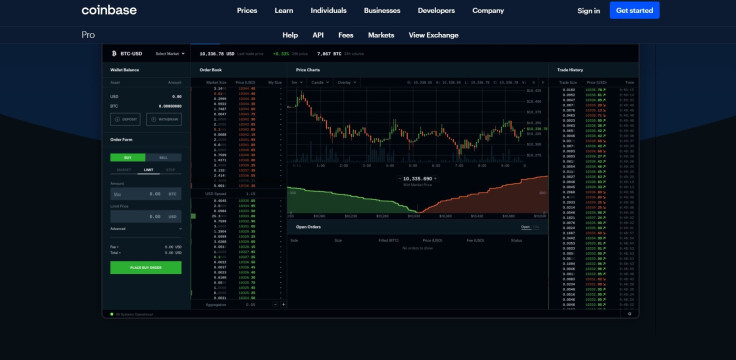 Coinbase and Coinbase Pro have similar features for buying and selling cryptocurrency as well as linking to your bank account. However, Coinbase Pro offers more advanced charting tools for an in-depth look at the market as well as trading pairs for comparing cryptocurrencies.
1. E-wallet
Coinbase Pro offers a digital, internet-based wallet in the form of a hot wallet where you can buy, sell and store your cryptocurrency. For added security, these hot wallets are linked to both private and public keys that expedite transactions.
2. Tutorials
The platform provides user education in the form of tips, how-to articles, tutorial videos and even market update guides so you can fully understand the ins and outs of crypto trading on Coinbase Pro.
3. Mobile app
For ease of use and convenience, Coinbase Pro has a mobile app so you can stay abreast of the latest crypto updates. The mobile version offers the same features as the web version.
4. Available worldwide
Coinbase Pro is available in more than 100 countries worldwide and accepts fiat money including USD, GBP and EUR. However, certain countries have limitations in the platform's functions.
5. Security
Coinbase Pro makes use of effective security features including two-step verification, biometric fingerprint log-ins, insurance from the FDIC (Federal Deposit Insurance Corporation) of up to USD250,000 and AES-256 encryption for digital wallets and private keys. Unlike Coinbase, this platform gives you the option to store personal funds in your own offline vault or cold storage.
6. Industry-Leading API
Coinbase Pro showcases the latest market data through its Websocket feed. Here, you'll get access to real-time updates. Plus, its trading API can create trading bots for you that are programmable and secure.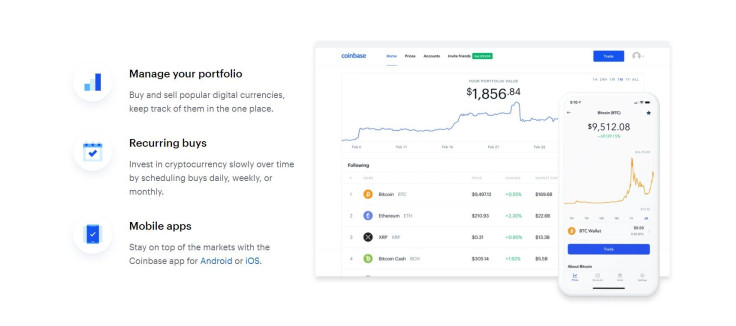 Coinbase charges a flat rate or a variable fee depending on the payment method which can end up more expensive and more difficult to understand. Here are the following fees depending on the transaction method:
Bank account - 1.49%
Wallet - 1.49%
Debit/credit cards - 3.99%
ACH transfer - free
Wire transfer - $10 deposit/ $25 withdrawal
Crypto conversion - 0.50%-2%
Purchases - 0%-0.50%
Trades - $0.50
Coinbase fee - $0.99 to $2.99 depending on the amount
Coinbase Pro Fees
Unlike Coinbase which charges a flat rate or variable fee, Coinbase Pro uses a maker-taker approach when it comes to its fees. The fees on Coinbase vary depending on your order: whether you place an order to provide liquidity as a maker (maker order) or when you place an order to take liquidity (taker order).
Keep in mind that fees are determined on the pricing tier you are presently in, not the one you will be in after the trade.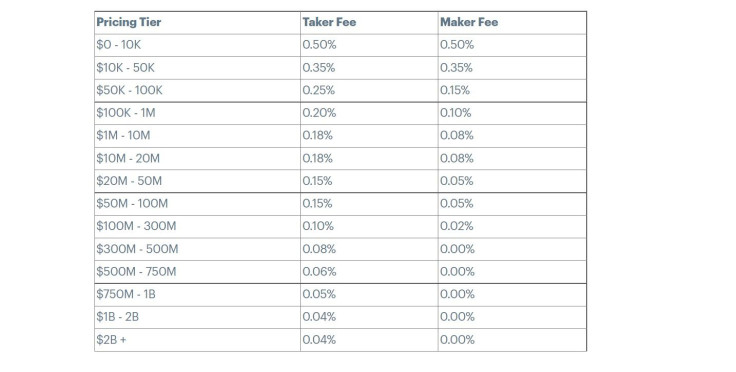 Taker Fees
You are considered a taker if you want to trade and place an order at a market price that is instantly filled. The taker fee is from 0.04% to 0.50%
Maker Fees
You are considered a maker if you place an order and another customer places an order that matches yours. Keep in mind that this only happens when your order is not immediately filled and is kept in a book until another order matches yours. The maker fee is from $0% to $0.50%.
Portion Fees
But what if the order you placed is only partially matched albeit immediately? Then you pay a taker fee for the portion matched and the rest is placed in an order book. Once another customer places an order that matches the remainder or a maker order, you pay a maker fee for the portion that's left of the total order.
Coinbase Pro takes a look at the total trading volume of US dollars over the trailing 30-day period that runs across all existing order books. Any and all transactions quoted in US dollars (like BTC-USD) made on books are considered as the total amount of US dollars of each order that's been filled. This is what your taker fees are based on.
On the other hand, transactions that are made in non-USD books are first converted to US dollars but are based on the most current fill price on the said book. Any cryptocurrency purchased on a non-USD book must be converted to the USD equivalent based on the most current fill price of the book.