AI-Powered Metahumans Are Driving Indonesia's Digital Transformation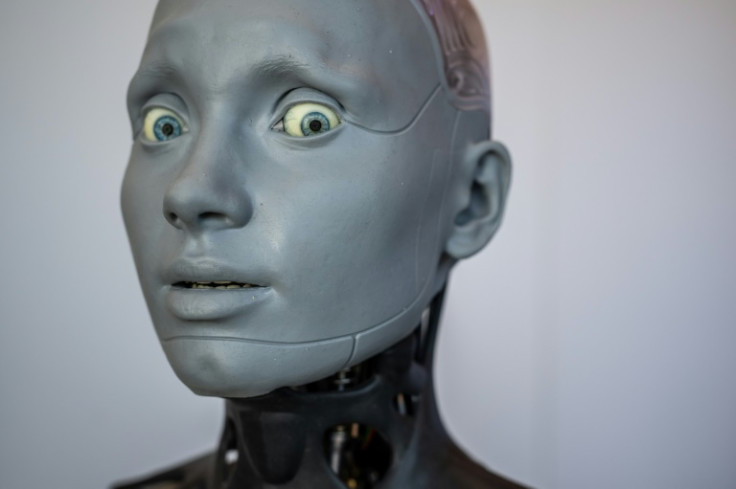 KEY POINTS
Metahumans are infiltrating Indonesia's influencer and mainstream media space
AI-fueled metahumans are "democratizing creativity:" Media.Monks' Funs Jacobs
Metahumans can drive digital literacy among smaller industry players: CIPS' Kartina Sury
Indonesia is already a leader in digital adoption, but a bunch of companies in the Southeast Asian nation are rapidly deploying a new ally--the metahuman--as they try to reach out to their audiences and customers.
Experts believe the attention AI and metahumans are gaining in the wider marketing sector could pave the way for expanding digital literacy and digital adoption across the country.
In Indonesia's National Strategy for Artificial Intelligence for 2020-2045, the government identified talent development and industrial research and innovation as two of the four key focus areas. In line with the government's AI push, innovations such as AI-infused metahumans--computer-generated avatars designed to exist in virtual reality--have been given roles in several industries, and they are taking the influencer marketing space by storm.
There are various possibilities for Indonesian businesses in terms of metahuman integration, as showcased by Jakarta-based metahuman creator Genexyz, which created Laverda Salsabila, dubbed the world's first virtual endorser with real-life deals.
The company has partnered with some of the biggest Indonesian brands for metahuman influencers, including Tokopedia, Pepsodent and Ismaya Group. Earlier this month, it secured $1 million in seed funding from investors, including East Ventures.
In the private sector, some news and entertainment segments have already shown how metahumans can be incorporated into regular operations. For instance, tvOne unveiled digital news anchor Nadira and another metahuman earlier this year. Nadira is based on the mainstream network's real-life news anchor Fahada Indi.
Another virtual avatar, Kiki, was developed by Media.Monks' Jam3 and Japanese public broadcaster NHK Enterprises. Kiki, which was designed to serve the country's deaf community, generates full Japanese Sign Language dynamic interpretations from text input.
A metahuman "immensely expands the possibilities for creators, but also for brands to personify themselves (or the brand) in new worlds and on new platforms, which they normally wouldn't be active on," Funs Jacobs, senior director of innovation at marketing and advertising company Media.Monks, told International Business Times.
Integrating AI with digital avatars brings metahumans to life, especially if a digital avatar is well-trained by hours of a creator's own content, he said. Furthermore, generative AI integration can allow for "hyper-personalization" of a metahuman that can interact with a creator's community.
An example of a hyper-personalized experience with AI and metahumans is singer The Weeknd's "Alone With Me" project in 2020. A lifelike version of the singer greets fans using Spotify accounts at the immersive microsite. The Weekend's virtual counterpart was able to send thousands of personalized videos to fans within hours. The experience demonstrates how AI-infused metahumans are "democratizing creativity," Jacobs said.
Influencers and content creators have had challenges related to multitasking, such as going live on multiple platforms and responding to live chats. With an AI-powered metahuman, influencers can get some of the pressure off.
Jacobs said he sees a future world where consumers and brands will have a lot of interactions with AI-fueled metahumans instead of with chatbots, automated helpdesks and FAQs that "never work as you like them to."
Outside its role of improving influencers' efficiency, metahumans may also play a major role in bridging the gap of digital literacy between large corporations and smaller businesses in Indonesia, Kartina Sury, strategic marketing expert and senior fellow at think tank the Center of Indonesian Policy Studies (CIPS) told IBT.
"The more important use of metahumans in this early time is to drive digital literacy for better business results at the MSME (micro, small and medium enterprise) level," she said.
While it is fascinating to see the vast growth of Indonesia's digital space as propelled by the pandemic, Sury noted that digital adoption levels still vary across huge corporations and MSMEs. Metahuman integration into businesses, especially in the services sector, may help improve digital literacy among smaller players in various industries and encourage further digital adoption.
Despite promising possibilities, there are concerns about AI and metahumans possibly replacing real human jobs. To offset the potential threat to human jobs, employers should invest in training workers to be knowledgeable in using the technology, Sury said.
On the part of workers, it's crucial to "empower" oneself by being open to tech developments that could help enhance efficiency and save time on tasks that can otherwise be automated, Jacobs said.
Indonesia still has digital literacy hurdles to overcome before it can fully adopt high technology such as AI and metahumans, but a 2018 study by Forrester Consulting on behalf of AI software company Appier found that Indonesia leads the Asia Pacific in AI implementation. Indonesia's AI adoption is propelled by the country's booming digital economy and expansive internet penetration.
Last month, experts told IBT that Indonesia has the "most potential" in the ASEAN region's digital economy. There are inclusivity issues to be resolved, but the bankability of its local innovators such as Bukalapak and GoTo can propel the country to lead Southeast Asia's digital transformation.
Last year, around 224 million of Indonesia's 276.4 million population were accessing the internet, as per data from Statista. The number is expected to balloon to about 270 million by 2028. As of January 2023, Indonesia has the world's fourth-largest digital population, only behind the U.S., India and China.
© Copyright IBTimes 2023. All rights reserved.