Cold Case: Cigarette Butt Helps Identify Suspect 27 Years After Murder Of Teenage Girl
A man from Bothell, Washington, has been arrested in connection to a 27-year-old unsolved murder of a teenage girl from Snohomish County after DNA samples from his cigarette butt matched the original sample obtained years ago.
Detectives from the Snohomish County Sheriff's Office Major Crimes Unit announced Wednesday, July 29, that 62-year-old Alan Edward Dean has been taken into custody for his connection to the 1993 murder of 15-year-old Melissa Lee.
Dean was taken into custody without incident near his home, Tuesday evening.
"I'm just happy to have lived long enough to see this happen," Melissa's mother, Sharon Lee, told KOMO News. "I hope he rots in hell."
Melissa was abducted from her home in Bothell on the night of April 13, 1993. Her body was found under a bridge the next day. Investigators said she had been strangled before the killer tossed her body 100 feet below the bridge.
The investigators who originally worked on the case pursued every possible lead and interviewed several people, but nothing helped them narrow down on the killer. Years later, a cigarette butt helped the current investigators nab the suspect.
Investigators said the DNA evidence from a genealogy kit helped them connect Dean to Lee's death.
"We never gave up hope that we would find Melissa's killer," Snohomish County Sheriff Adam Fortney said during the press conference, Wednesday.
Genetic genealogy uses a combination of DNA testing with traditional genealogical methods to establish the relationship between an individual and their ancestor.
"The arrest yesterday shows how our detective's determination, combined with new advancements in DNA technology, continues to get us one step closer to justice for victims and their families, even decades later. We are also extremely thankful for the support and expertise from our partners at Parabon," Fortney said.
Investigators said that they uploaded a digital file containing DNA samples from the crime scene to a public genealogy website, and "promising matches were found for a multiple of the suspect's relatives."
Parabon NanoLabs, a Virginia-based company, helped in identifying Dean. Detectives said they collected a DNA sample from the cigarette butt that he had abandoned, using which the Washington State Patrol's crime lab confirmed a positive match to the DNA profile acquired from the crime scene.
In 1993, Dean lived just about 3.6 miles from where Lee's body was found, detectives said.
Detectives are now seeking help from people who currently know Dean, or knew him or of his activities in or around 1993 to come forward with information.
Dean allegedly used a "night talk line" with the fake name of Mike or Michael, detectives said.
They are also seeking information from the public to find whether Dean had access to Ethyl Ether or Heptane chemicals around the time of the crimes.
Prosecutors said they will request the court to hold Dean on a $2 million bond. Including Dean's arrest, Parabon NanoLabs has so far helped in three arrests in Snohomish County.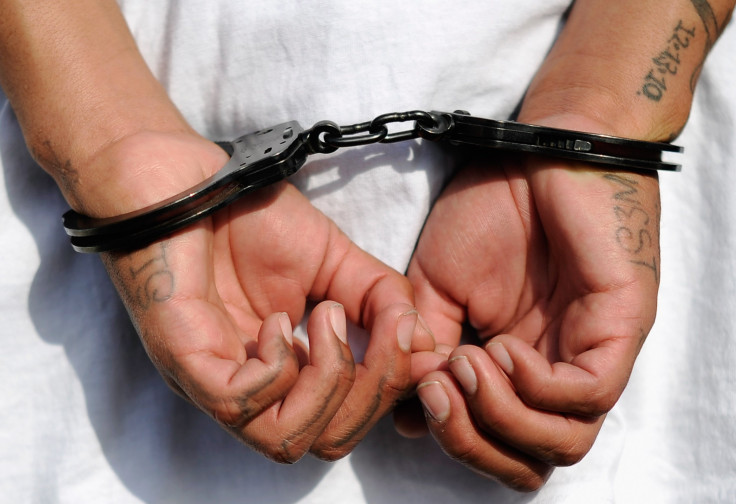 © Copyright IBTimes 2022. All rights reserved.
FOLLOW MORE IBT NEWS ON THE BELOW CHANNELS