'Colony' Review: USA's Josh Holloway-Led Sci-Fi Suggests 'Mr. Robot' Was No Fluke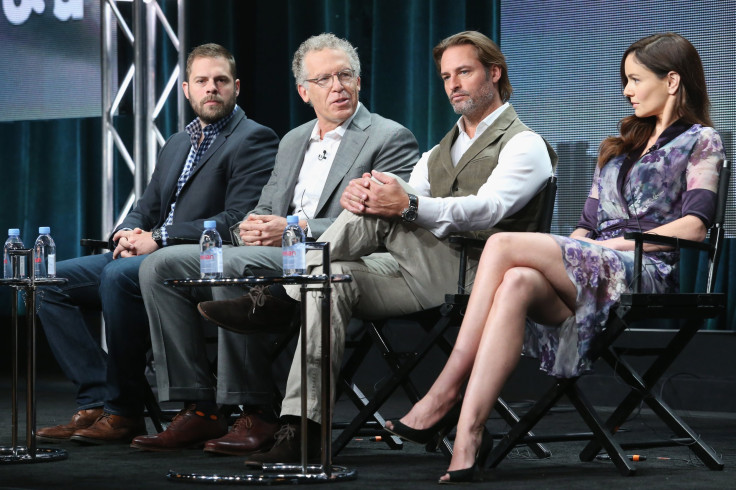 Remember a few months ago when USA ditched its trademark crime procedurals for the dark, cerebral computer hacking drama of "Mr. Robot" and scored the sleeper hit of the summer? Well, the network has brought in some heavy hitters — "Lost" executive producer Carlton Cuse and that show's fan favorite star, Josh Holloway (who played Sawyer) — to see if lightning can strike twice with "Colony."
Inspired by stories of Nazi collaborators in World War II-era France, Cuse and co-creator Ryan Condal set "Colony," which premieres Jan. 14, in a not-so-distant-future Los Angeles where mysterious (alien?) invaders showed up and sectioned off the city into strictly monitored blocs. Holloway plays former Army ranger and expert fugitive-finder Will Bowman, a man pretending to be a lowly mechanic named Billy Sullivan to keep a low profile and any targets off of his family's back. After Bowman makes an attempt to rescue his son, who ended up separated from his family after the "arrival," he gets wrapped up in the dangerous battle between "the resistance" and the human "collaborators," who force him to use his particular set of skills to hunt down "the resistance" for the mysterious celestial subjugators.
The premise alone makes "Colony" an instant TV counterpart to Amazon's emerging hit "The Man in the High Castle," but while that show looks to the past to bring dystopia to America, "Colony" looks to the future (and the skies). An alien-oppressed Los Angeles is admittedly hokey, but somehow the pilot, which has already been released online, pulls it off, holding enough back and dispersing information with just enough subtlety, such as when Will's wife Katie ("The Walking Dead" vet Sarah Wayne Callies) goes to score insulin — diabetes has been deemed "unworthy of treatment" — that viewers can adjust as the human side of the story sucks them in. Mostly, "Colony" just feels like Los Angeles, casually interrupted by collaborator soldiers in a commentary on the nature and necessity of survival despite a bleak bigger picture. The weight of oppression is most often seen, not in images of soldiers or tanks or walls (though they are there), but in the anxiety-ridden faces of the Bowman family — aka good television.
USA has made no bones about promoting "Colony" as Cuse and Holloway's "Lost" follow-up and the same charm and charisma that turned Holloway's Sawyer into a small screen icon makes Bowman undeniably watchable here. The lingering sense of danger fans have already been trained to have with the actor makes his very pure, good-man-forced-to-make-a-tough-choice-for-his-family arc more interesting and dynamic than it would be in the hands of someone else. However, if "Colony" was simply the Holloway hour it would be way too ... hollow (pun intended).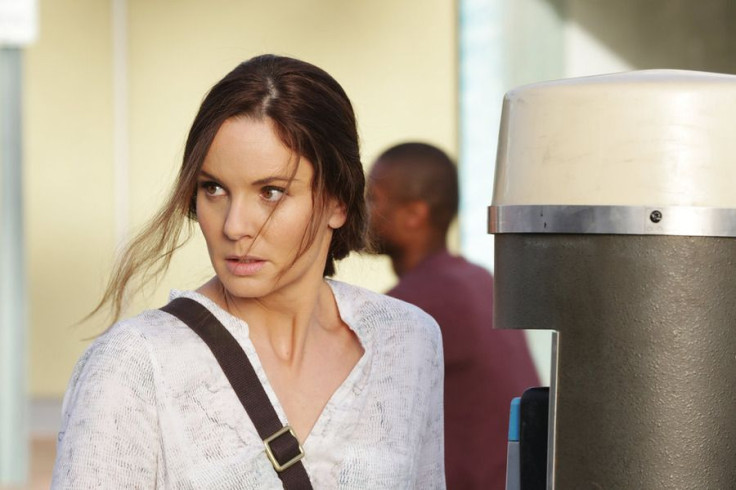 Instead, Cuse and Condal have taken the time to make the whole Bowman family fire on all cylinders. The great surprise of the pilot is that while Holloway gets all the press, Callies' Katie steals the show. No character feels more organically adjusted to the show's fictional world and her rugged resourcefulness and vulnerable toughness steal every scene she gets in the series' first hour. Alex Neustaedter, as Will's eldest son, and Peter Jacobson, as sleazy proxy Alan Snyder, help round out a cast that elevates "Colony" from its simple sci-fi roots.
Unlike "The Leftovers," the HBO series created by another "Lost" vet, Damien Lindelof, that doubled down on the endless mystery of its creator's previous show, you get the sense that Cuse's "Colony" will eventually deliver the answers fans will inevitably crave. However, like "Lost" before it, the show is chiefly concerned with its characters. That helps this sci-fi series smooth over some of its flaws and more cliche moments — yes, Holloway takes his shirt off and dramatically showers in the pilot — and promise something more than a clever premise and USA-budget special effects. The show is not aiming for the lofty themes of "The Leftovers" or even the narrative audacity of "Lost," but Holloway and, especially, Callies, make you care, while Cuse has the chops to keep the ride exciting.
"Colony" is the more fan-friendly "Lost" follow-up Lindelof almost aggressively avoided, but less snobby TV fans should flock to appreciate. It is also, perhaps, an indication that "Mr. Robot" was no fluke for USA, but the product of a network on a mission.
Watch the trailer for "Colony" below:
© Copyright IBTimes 2023. All rights reserved.