'Colony' Star Josh Holloway Explains How His New Role Differs From 'Lost' Character Sawyer At NYCC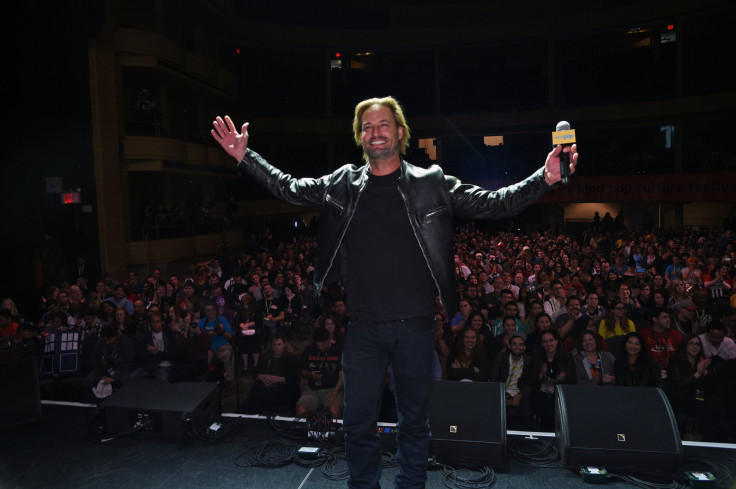 Carlton Cuse and Josh Holloway are back together again. The duo that combined to bring ABC's "Lost" to fans over a decade ago (Cuse was a co-creator and executive producer, and Holloway starred as Sawyer) have a new show and, big surprise, it's a high concept sci-fi series! This time around, the pair have teamed with USA for "Colony," which premieres in late October. At New York Comic Con Friday, Holloway told fans not to expect a rehash of his iconic "Lost" character.
On "Colony," he plays former FBI agent Will Bowman, a man struggling to survive with his family after mysterious (alien?) invaders show up to forcefully occupy a not-so-distant-future Los Angeles. After Bowman makes an attempt to rescue his son, who ended up separated from his family after the "arrival," he gets wrapped up in the dangerous battle between "the resistance" and the human "collaborators" doing the bidding of Los Angeles' new overseers. When he is forced to use his FBI experience to aid the invaders or have his family suffer the consequences, things get dangerous for him and his wife, Katie, played by Sarah Wayne Callies ("The Walking Dead").
Fighting for his family makes Bowman a very different character than Sawyer on "Lost."
"He's unlike any character I've played before because, for example, Sawyer kind of went from the darkness to the light, if you will, and this guy is a standup family man, and his priorities are right, but because of this situation, his priorities as head of a household to protect and reunite his family force him to the darkness."
However, there is a little of Holloway in the character.
"Yes, I'm sorry, humanity, I'd fix my family first, save them, and then [humanity] next," Holloway said. "So at the core, I understand this character, and it's very timely in my life."
"Colony" Season 1 premieres in January 2016. Watch the Season 1 trailer below:
© Copyright IBTimes 2023. All rights reserved.