Colorado Wildfire: Containment Increased; Thousands Of Evacuees May Return Home
KEY POINTS
Colorado's NCAR Fire started Saturday and quickly spread
By Sunday afternoon, containment was at 35%
There have so far been no injuries, property damage and missing persons
Firefighters have been able to increase the containment of the wildfire in Colorado that caused thousands to evacuate from their homes. All evacuations orders have so far been lifted, but authorities are urging residents to still be on alert.
Authorities issued the evacuation order on about 19,400 people in Colorado Saturday due to a "fast-moving" wildfire close to Boulder. Dubbed the "NCAR Fire," considering how close it is to the National Center for Atmospheric Research (NCAR), the wildfire started earlier in the day and quickly grew to affect 122 acres without containment.
In an update released 5 p.m. Sunday, the City of Boulder announced the lifting of all evacuation orders, allowing "all" the earlier evacuees to return to their homes. Residents in the area may look at this interactive map to see the perimeter of the fire as well as the roads that remain closed.
Those who left their vehicles at NCAR Road Saturday will also be allowed to retrieve them, while evacuees may also begin picking up their pets, the Boulder Office of Emergency Management (OEM) noted.
The move comes after firefighters made "significant gains" Sunday, reaching an estimated 35% of containment. As of the update, there have been no injuries, no property damages and no missing persons resulting from the fire.
That said, authorities are urging residents to remain vigilant even as they return to their homes.
"Fire officials do not anticipate fully extinguishing the fire for several days," the City of Boulder said. "It is possible that the may city issue new evacuation orders if conditions deteriorate."
Authorities are investigating what caused the blaze, so far identifying the point of origin. Although firefighters were able to quickly control the fire, fire crews are already voicing their concerns about the upcoming fire season, according to AP News.
"I think this is just a sign of the way things are going to go," Mike Smith, incident commander, said during a briefing. "We continue to work on our planning processes. We continue to work on the team building and work with our partners to make sure that we're as dialed as we can be. We're feeling good, but we're a little nervous about the upcoming season."
In 2021, there were 58,985 wildfires consuming 7,125,643 acres nationally, according to the National Interagency Fire Center (NIFC). In total, almost 6,000 structures were destroyed by the 2021 wildfires.
Although California accounted for the highest total number of structures lost in one state, Colorado's Marshall fire on Dec. 30, 2021, destroyed over a thousand residences in a span of just a few hours, making it the year's most destructive fire in terms of structures destroyed, according to the NIFC. It has also been dubbed the "most destructive wildfire" in Colorado history in terms of the residences lost.
"One of the things we learned from the Marshall fire was how to rapidly escalate and integrate multiple agencies and get them to work together, and I think we had a seamless process on this one," Smith said, as per Denver7. "We continue to learn from everyone of these fires and we certainly saw an improvement."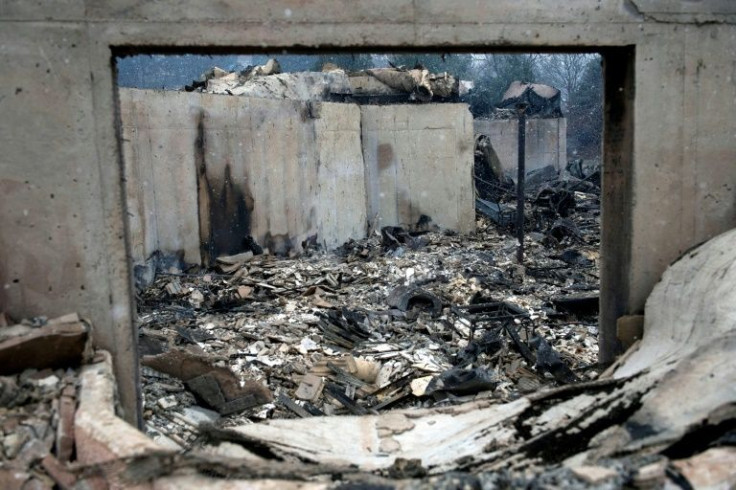 © Copyright IBTimes 2023. All rights reserved.