Comcast (CMCSA) Earnings Preview Q3 2014: Broadband Booming Amid Cord-Cutting Anxiety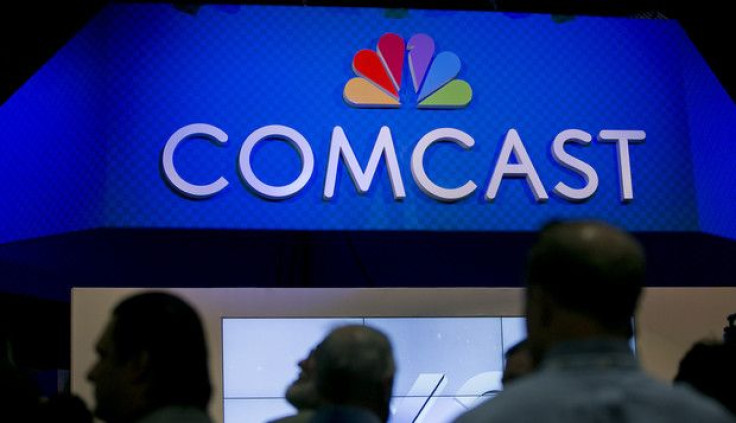 Three game-changing questions have been weighing heavily on the minds of Comcast investors: What is the timeline for its contentious $45.2 billion takeover of Time Warner Cable? Does it have a solid strategy to combat cord-cutting in light of news that HBO and CBS will launch over-the-top services for non-cable subscribers? And what will become of the company if federal regulators reclassify broadband as a utility?
In a conference call with analysts Thursday, Comcast Corporation is expected to tackle each of those topics as it discusses mixed third-quarter earnings results. Analysts say the quarter ended Sept. 30 was a study in contrasts, with broadband Internet subscriptions driving revenue growth at Comcast Cable against a challenging summer lull for NBCUniversal.
Overall, profits are rising. Comcast is expected to show net income of $1.86 billion, compared with $1.73 billion for the same period last year, according to analysts polled by Thomson Reuters. Earnings per share are forecast to rise 8.8 percent, to 70 cents per share, compared with 65 cents per share a year earlier. Comcast's quarterly revenue is expected to increase 4.3 percent, to $16.84 billion, up from $16.15 billion a year earlier.
The Philadelphia cable and media giant will report results on Thursday before the market opens. A conference call led by CEO Brian L. Roberts is scheduled for 8:30 a.m. EDT.
Of the topics likely to dominate the call, the aforementioned reclassification debate could potentially be the most serious, according to Marci Ryvicker, an analyst at Wells Fargo. Some lawmakers have been pushing the FCC to reclassify broadband as a utility under Title II of the Communications Act. Reclassification is a move that is supported by many proponents of net neutrality, but it would subject Comcast and other broadband providers to stricter regulation.
"What's probably been most disturbing to investors these past few weeks/months has been commentary coming out of Washington, D.C., around the potential for a reclassification of broadband services to Title II," Ryvicker wrote.
Comcast's business comprises two main divisions, Comcast Cable and NBCUniversal. The cable side has long been troubled by the ongoing trend of cord-cutting and increased competition from alternative pay-TV services such as Dish Network and DirecTV. According to Vijay Jayant, an analyst with ISI Media Research, Comcast is expected to lose 95,000 net pay-TV subscribers during the third quarter, not quite as bad as the 127,000 subscribers the company lost last year.
At the same time, broadband subscriptions are booming. According to Jayant, Comcast Cable is expected to add more than 310,000 broadband subscriptions during the third quarter, far outpacing any of its competitors.
At NBCUniversal, ratings momentum continued at NBC, led by the hit reality competition "America's Got Talent," but the Peacock network is "not immune to the broader ad market," according to Amy Yong, an analyst for Macquarie Research. Yong expects broadcast revenue to fall 5 to 7 percent during what she called NBCU's "summertime lull." The company's cable networks are not faring much better. Two new offerings on the NBCU-owned USA Network -- "Rush" starring Tom Ellis and "Satisfaction" starring Matt Passmore and Stephanie Szostak -- struggled to find an audience, despite generally positive reviews.
On the film side, Yong expects year-over-year film revenue to fall 15 percent, partially because last year's "Despicable Me 2" was such a huge hit for Universal Studios, earning almost $1 billion worldwide. This year's key summer release was "Lucy," Luc Besson's action flick starring Scarlett Johansson, which has so far taken in a worldwide gross of $415 million, according to Box Office Mojo.
Analysts expect Universal will bounce back in summer 2015, with the highly anticipated "Jurassic World" slated for a June 12 release, followed by a sequel to Seth MacFarlane's wildly successful comedy "Ted."
Comcast shares were trading up 1.7 percent Tuesday at $52.14 in midday trading.
Got a news tip? Email Christopher Zara here. Follow him on Twitter @christopherzara.
© Copyright IBTimes 2022. All rights reserved.
FOLLOW MORE IBT NEWS ON THE BELOW CHANNELS