HBO Challenges Netflix With Streaming Announcement, But Questions Loom About Price, Quality And Cable TV's Future
Ready or not, the television industry is being dragged into the future with the bombshell announcement Wednesday that HBO will finally allow customers to watch its content without a cable subscription. Mull that for a moment. Soon you'll be able to watch "Game of Thrones" without subscribing to cable, mooching off your friend's HBO Go subscription, or visiting some shady BitTorrent site.
But while HBO's announcement likely put a smile on the faces of the estimated 300,000 people who dropped their cable subscriptions during the last quarter, the plan raises far more questions than it answered.
Here's what we know so far: At some point in 2015, HBO will launch a standalone, over-the-top service that will offer HBO content to consumers in the United States. The plan is to entice broadband-only households into becoming HBO subscribers. The new service will be similar to Netflix in that broadband customers will be able to stream HBO content directly over the Internet.
Richard Plepler, HBO's chairman and chief executive, made the brief announcement during a shareholder presentation for HBO's parent company, Time Warner Inc., on Wednesday morning, but the company has shared very few details about the plan. Below are five key unknowns that could determine if HBO's new service is a true game-changer or not.
How Much Of This Really Is About Netflix?
It is no coincidence that HBO's announcement came on the same day that Netflix Inc. was set to release its third-quarter earnings. The two companies have been fierce competitors ever since Netflix burst into the original content arena with "House of Cards" early last year.
"[Netflix] really did what HBO did back in the 1990s," said Paul Verna, an analyst for eMarketer, who cites "The Sopranos" as the watershed show that solidified HBO's place as a producer of original content. "HBO was the pioneer in transforming itself from a distributor of other people's shows and movies to a creator of really high-quality hit shows."
So in a sense, Verna said, Netflix borrowed from HBO's playbook when it decided to go into the content production business. Netflix wanted to be like HBO, and was so successful at it -- with buzzy hits like "House of Cards" and "Orange Is the New Black" -- that now the reverse is true. "If Netflix thought it needed to be more like HBO three or four years ago, now suddenly HBO needs to be more like Netflix," Verna said.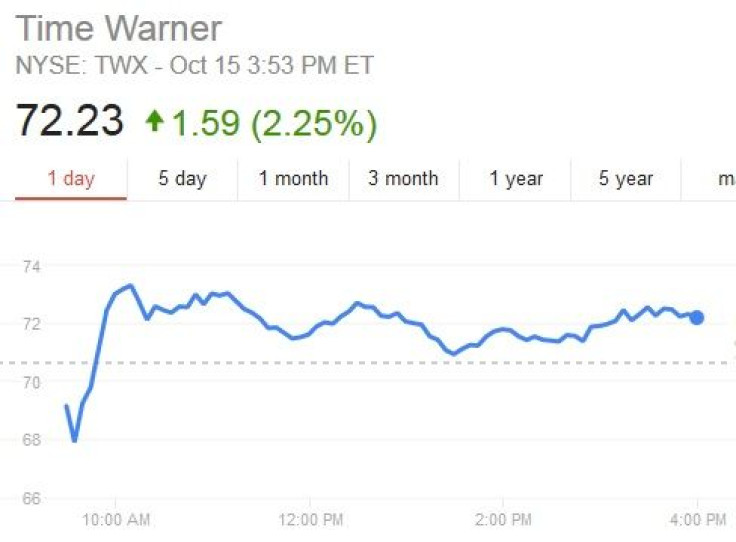 How Much Content Will It Offer?
Plepler offered no specifics about how much HBO content the standalone service will include. Will users be able to access only current hits like "Girls" and "True Detective," or will HBO's entire library be included in the deal?
Edward Atorino, a media analyst at the Benchmark Company, said he wouldn't be surprised if the service was a kind of bait and switch, offering a smattering of HBO content for a limited time before prompting users to purchase a pricier subscription package. "It's always bait," he said. "Let's say you're on there for six months, then they'll send you a notice saying, 'If you subscribe, we'll give you A, B, C and D.'"
How Much Will It Cost?
Citing an anonymous source, the Wall Street Journal reported that HBO's streaming service will not cost less than a conventional HBO subscription. The idea is that Time Warner -- which charges robust programming fees to companies such as Comcast Corporation -- is not all that eager about upending the distribution status quo.
But that could backfire, Verna said, if consumers feel they're being forced to pay the same price for a lesser service. "If they're going to price this at whatever HBO costs on most cable systems, that strikes me as too high," he said. "It's not so much a rational thing; it's more of a gut reaction."
Could HBO Incur The Wrath Of Cable Providers?
Major cable providers such as Comcast and Time Warner Cable Inc. could view HBO's new distribution method as a threat, one that will only hasten the trend of cord-cutting, particularly among younger viewers. Verna said HBO needs to tread carefully, citing a genie-out-of-the-bottle element to the service.
"They really have a delicate balance to walk here," he said. "They have to create this new revenue stream that, by its nature, undermines their bread-and-butter business. So somehow they need to try to do this without damaging their business, and it's not going to be easy."
Atorino said cable providers like Comcast will have no choice but to adjust as long as HBO continues to produce must-see content. "What can Comcast do?" he said. "I think what they'll try to do is work out some kind of a deal, and keep as much as they can."
Will It Even Work?
Finally, there is the question of whether HBO has the infrastructure in place to pull off a Netflix-like service. Netflix had been preparing for the streaming revolution years before it launched, while HBO has attempted to play catchup with its HBO Go service. But HBO Go is notorious for crashing during periods of high-volume viewing. In April, the service went down during the Season 4 premiere of "Game of Thrones," sparking a major social media backlash.
While more crashes are no doubt in HBO's future, Verna said the network has little choice but to embrace the future, ready or not. "I think they realized that they're going to do this," he said. "Even though they don't have all the I's dotted ad the T's crossed, they realized there's no turning back."
Following Plepler's announcement Wednesday, Time Warner shares jumped more than 8 percent to $73.30.
Got a news tip? Email Christopher Zara here. Follow him on Twitter @christopherzara.
© Copyright IBTimes 2023. All rights reserved.
FOLLOW MORE IBT NEWS ON THE BELOW CHANNELS