Common Posts Sweet Birthday Tribute For 'Queen' Tiffany Haddish Amid Split
KEY POINTS
Common wished Tiffany Haddish a happy 42nd birthday on Instagram Friday
The rapper described Haddish as "one of the most beautiful and dynamic and wonderful people I've ever known"
His post comes less than a week after multiple outlets reported that Haddish and Common had called it quits
Common marked his ex Tiffany Haddish's birthday on social media this week.
While news of Common and Haddish's split made headlines last month, this didn't stop the 49-year-old rapper from posting a sweet tribute for the "Girls Trip" actress on her 42nd birthday Friday.
Common shared a photo of Haddish on Instagram, along with a touching tribute in which he gushed over his ex-girlfriend.
"Happy birthday to the Queen @tiffanyhaddish! One of the most beautiful and dynamic and wonderful people I've ever known," he wrote. "May the most HIGH continue to bless and shine through you. Wishing you joy, love, peace, light and fun on your born day. Love!"
Some of the "Suicide Squad" actor's followers appeared to still be rooting for the exes to get back together.
"Can y'all please get back together?" one Instagram user wrote, while another said, "Go get her back!"
"Happy birthday to Common's queen... [I] am glad the news wasn't true," a third person commented. "I'm happy for y'all," another added.
His post comes less than a week after multiple outlets reported that Haddish and Common had called it quits after more than a year of dating. An unnamed insider told People that their busy schedules keeping them apart from each other was the main reason behind the breakup.
"They are never in the same city together, and both of them are just too busy for a serious relationship," the source said.
Another source close to Common confirmed the split to E! News and said that it was "amicable."
"They both still think very highly of one another, work obligations simply proved to be too much for them to move forward," the unnamed source said.
Haddish first revealed that she and Common were dating in an interview with Steve-O on his podcast "Steve-O's Wild Ride" in August last year.
"I am in a relationship," Haddish told Steve-O at the time. She also joked about their similar shaved heads, saying, "Yeah, we're twins now."
She shared that they started as friends after meeting on the set of the 2019 film "The Kitchen" and that their relationship blossomed into romance after their virtual Bumble date in April 2020.
That same month, Common called the comedian a "wonderful woman, a queen, and just a beautiful person" during an appearance on "Live with Kelly and Ryan." He added, "You know, I just care for her a lot, enjoy her, and am grateful to have her in my life. I'm happy."
Haddish was previously married to ex-husband William Stewart, whom she split from in 2013. Common has never been married but is a dad to daughter Omoye Lynn, 24, whom he shares with ex Kim Jones.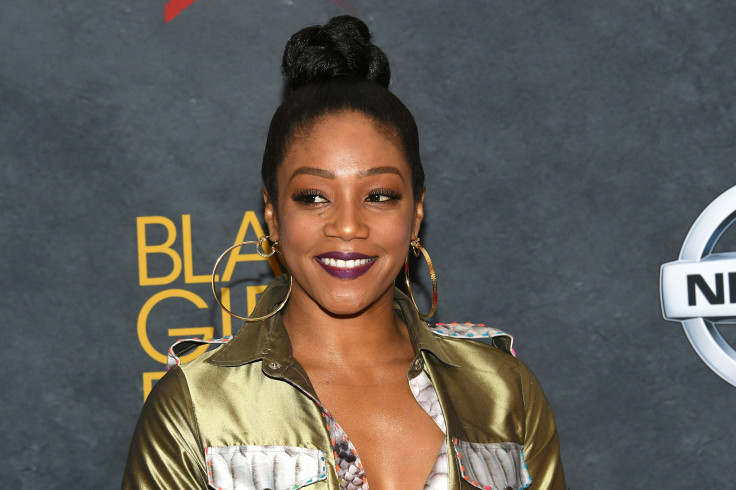 © Copyright IBTimes 2023. All rights reserved.