Conan O'Brien's TBS Show To Take 'Tentative' Steps Towards Full Production Of New Episodes
In recent months, Conan O'Brien has had to make adjustments to his TBS show due to the ongoing coronavirus pandemic, but starting July 6, the comedian and his team will begin working towards returning to full production.
According to Deadline, O'Brien will relocate his late-night talk show to Largo at the Coronet beginning on July 6. This, states the publication, will serve as the first "tentative steps" towards returning to normalcy. This also signifies a shift from shooting his show at his typical location at the Warner Bros. studio in Burbank.
However, the move to the LA comedy club will be accompanied by various safety protocols as both O'Brien and those who work alongside him adhere to government guidelines. The new changes will reportedly include having a limited staff, forgoing an audience and allowing the majority of the "Conan" staff to work from home. Additionally, he will continue interviewing his celebrity guests via Zoom.
"We are thrilled that Conan and his great team reached out and offered to help us through these awful times. We have a long history together and look forward to many more great years to come, stated Mark Flanagan, the Largo's owner, when discussing the upcoming change.
The decision to move back to filming new episodes in person will end his time fulfilling his hosting duties remotely, which he has been doing since the end of March. During that period, he used an iPhone to shoot his TBS show and partnered with his production team as they worked to create new segments for Team Coco fans.
"Conan" is not the only show to change day-to-day operations since COVID-19 began spreading across the U.S. Previously, "Jeopardy!" and "The Wendy Williams Show" also made specific decisions and amended their routines in order to do their part to slow the spread of the novel coronavirus.
"Conan" airs weeknights at 11 p.m. EDT on TBS.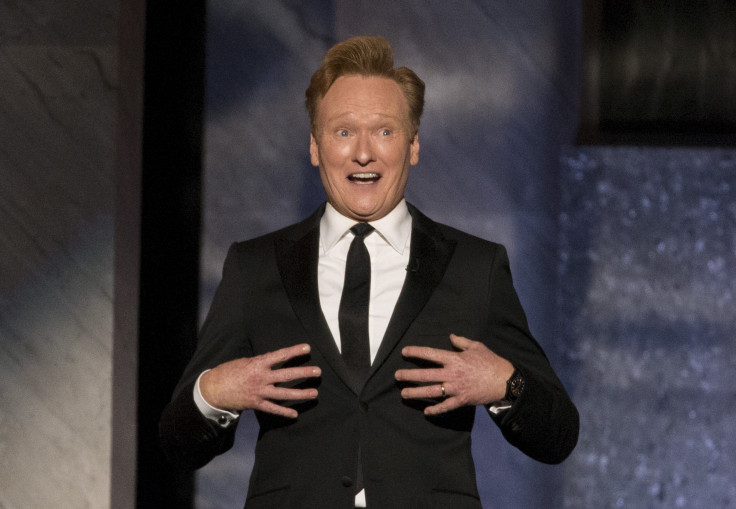 © Copyright IBTimes 2023. All rights reserved.