Consumers Ditch Brands To Save Money In The Face Of 'Greedflation'
Got the feeling that brands and retailers are using high inflation as an excuse to push up their prices? You're not alone. New research shows that four out of five Americans (80%) believe brands are involved in "greedflation" and many are switching long-standing loyalties as a result.
With inflation falling to its lowest level in nearly two years, consumers are publicly criticizing what they perceive to be questionable retail practices. Why? Times are tough for millions of Americans and the public has been provoked by price-gouging tactics. According to the research, 58% believe that "more needs to be done" to protect consumers from price hikes.
Food & beverage brand prices under scrutiny
The research from consumer research platform Attest shows that nearly nine in 10 Americans (88%) are switching from their favorite brands to cheaper alternatives to save money. Consumers are most likely to change their grocery brands (71%) in their cost-saving quest, but show much greater loyalty to financial services with only 14% switching providers.
A further 40% of consumers are responding to rising prices by switching to cheaper clothing and footwear brands, while just 16% are opting for different brands of tobacco, liquor or home decor.
The perception that price rises in this category have been the most extreme reflects consumers' lack of loyalty to grocery brands. The report reveals that three-quarters (75%) of Americans believe food and beverage prices have risen more than any other category. This is followed by price hikes in energy (37%) and travel (27%).
It isn't just price rises that prompt consumers to evaluate their choices, though. The number one reason for Americans swapping brands is cited as a "bad experience", with 33% saying this had happened to them. In second place, only just behind on 32%, was price increases. Poor customer service is also a turn-off for consumers, coming in third place at 18%.
High-profile controversies in the spotlight
In addition to rising prices, the public does not condone bad behavior from brands. Unethical practices, "greenwashing" and poorly targeted marketing campaigns have all been in the spotlight in recent years.
The research shows that many Americans can be quick to take action against perceived misdemeanors. When a brand is in the throes of a high-profile controversy, more than a quarter (26%) say they would immediately boycott their products.
While most Americans (35%) would wait until the brand had issued a public statement to make up their mind, 15% would show their disapproval on social media either by unfollowing a brand or posting negative comments, according to the research.
Accusations of racism during a brand crisis is the issue that most concerns the American public at 42% of respondents. Accusations of discrimination against people with disabilities, or on grounds of religion or sexual orientation, came in joint second with poor treatment of employees at 35%.
Mistreatment of animals was next on the list at 32%, while a combined 27% of Americans are concerned by brands getting involved in political controversies. Of these, 15% would be unhappy if brands were accused of promoting left-wing, socially liberal politics; 12% said they would feel the same way regarding accusations of promoting right-wing, socially conservative politics.
What Americans want from scandal-hit brands
When asked what measures brands could take to recover from controversy, Americans value transparency above all. Consumers want brands to face the scandal head on, with 55% expecting full transparency and a clear outline of how the brand will fix the problem.
Just over four in 10 (42%) wanted a public apology from scandal-hit brands in order to grant forgiveness. Americans favor other remedies such as removing the person deemed responsible for the issue (32%), offering a discount or refund (29%), and providing services to lodge complaints (18%).
And while many Americans (43%) would forgive brands that make a misstep, 13% said that they would be "unlikely" or "very unlikely" to pardon offenders.
Consumers will stop buying brands that push up prices
High rates of inflation have pushed Americans to a breaking point, with a huge majority believing that brands' price hikes are unnecessary. More than half of respondents called for consumers to be protected from what they perceive to be greedy businesses. Patience appears to be wearing thin among the public.
Consumers are prepared to switch away from brands and retailers that push up prices, and brands that don't react accordingly could find themselves out of favor in the long term. Likewise, Americans will stop buying brands that don't meet certain ethical standards, even if it means ditching products to which they have previously been loyal.
(Sam Killip is the vice president of Customer Success at Attest.)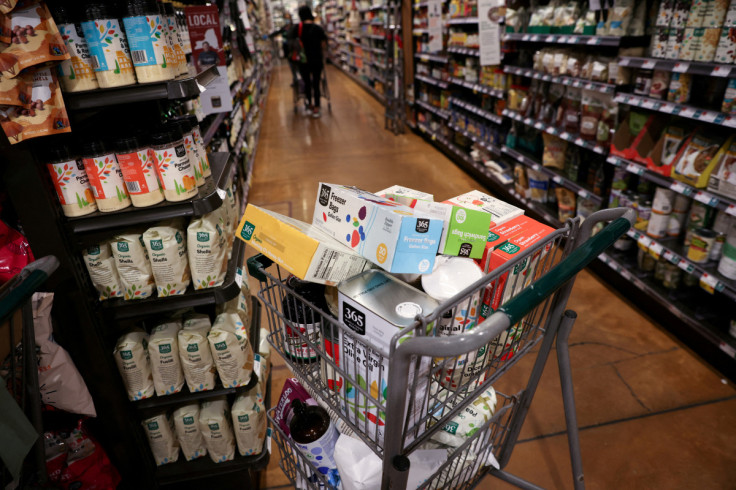 © Copyright IBTimes 2023. All rights reserved.