Corey Feldman Slams Matt Lauer Amid Sexual Misconduct Allegations: 'He's The Problem'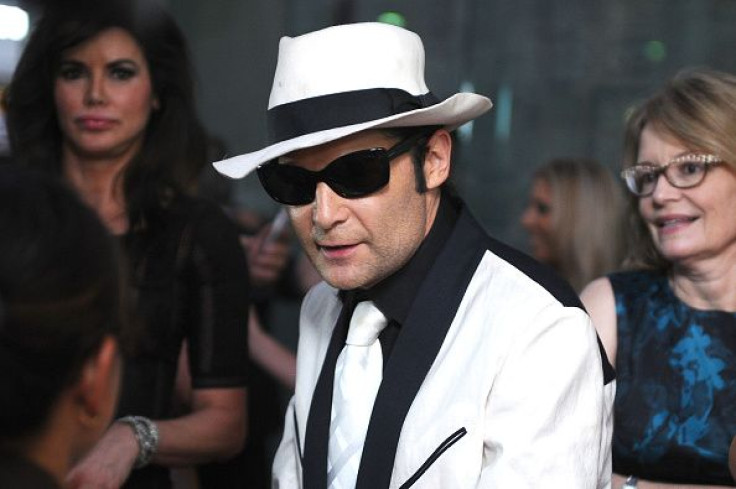 Corey Feldman recently slammed Matt Lauer amid a series of sexual misconduct allegations against the former "Today" host.
During his interview on The Dr. Oz Show (via People), Feldman recounted the interview he had with Lauer about the sexual abuse he experienced as a child. Feldman was upset at Lauer for acting so skeptical about his personal experience against abuse.
A month later, reports swirled that Lauer himself has sexually assaulted some people in the industry.
"He is the problem. Not him, but he epitomizes the problem. The way he behaved is a perfect example of the hierarchy and the mental abuse, the shaming, the power play of 'I'm bigger than you'… that's what this is about. And that's exactly how these predators get on these victims," he said.
In November, Lauer was fired from hosting NBC's "Today" after some of his colleagues came forward with their sexual abuse stories against him. Around the same time, a video of Lauer uttering lewd comments against Meredith Vieira also surfaced.
The incident took place in 2006 while "Today" was on commercial break. However, the cameras were still rolling, and Lauer was heard asking Vieira to keep bending over because it's a nice view.
Lauer's former "Today" co-host, Katie Couric, also revealed during a 2011 interview that Lauer used to always pinch her butt.
After the allegations against Lauer made headlines, his wife, Annette Roque, expressed her shock over the incident. The couple is still living in the same house, but Roque removed her wedding ring from her finger.
Lauer is reportedly fighting for his 19-year marriage to the former model. "He doesn't want a divorce. Both of them, their first thought is their children," a source told People. Lauer and Roque have three kids together, namely, Jack, 16, Romy, 14, and Thijs, 11.
Several other unnamed complainants have also accused Lauer of sexual misconduct. On Nov. 30, he released a statement that was read by his former "Today" co-hosts and said, "There are no words to express my sorrow and regret for the pain I have caused others by words and actions.
© Copyright IBTimes 2023. All rights reserved.