Coronavirus Cure: New York To Treat COVID-19 With Blood From Recovered Patients
KEY POINTS
Hard hit by more than 20,000 COVID-19 cases, New York State is turning to a centuries-old therapy to treat victims
It will begin human tests using convalescent plasma
This treatment was proven effective during the Spanish Flu epidemic of 1918, the SARS outbreak of 2003 and the Ebola epidemic of 2013
Already burdened with the highest casualty count from COVID-19 in the United States, New York State will soon begin testing a primitive but proven technology used way back during the Spanish Flu pandemic in 1918 to save lives this time around.
Gov. Andrew Cuomo on Monday announced plans to resurrect a centuries-old treatment called "convalescent plasma" as an immediate stopgap measure to treat infected people, especially the more serious.
"There have been tests that show when a person is injected with the antibodies, that then stimulates and promotes their immune system against that disease," said Cuomo. "It's only a trial. It's a trial for people who are in serious condition, but the New York State Department of Health has been working on this with some of New York's best health care agencies, and we think it shows promise, and we're going to be starting that this week."
As of Monday, there were 20,875 confirmed cases in New York State and 157 deaths. New York confirmed its first case of COVID-19 only on March 1.
Medical experts contend convalescent plasma might be the best hope for combating SARS-CoV-2 (severe acute respiratory syndrome coronavirus 2), the virus that causes COVID-19, until more sophisticated therapies can be developed. Vaccines that confer immunity to COVID-19 might make their first appearance in late 2021 while medicines to cure the disease are still undergoing clinical trials and might first be administered later this year.
Convalescent plasma was used with success in the SARS pandemic of 2002 to 2003 in Hong Kong and China, and the Ebola Virus Disease (EVD) epidemic in West Africa from 2013 to 2016, the most widespread outbreak of EVD in history.
Convalescent plasma basically harvests virus-fighting antibodies from the blood of previously infected patients. Infusions of convalescent plasma were associated with milder symptoms and shorter hospital stays for some patients during the SARS pandemic. Initial reports from China suggest convalescent plasma might also be effective in dulling the effects of COVID-19.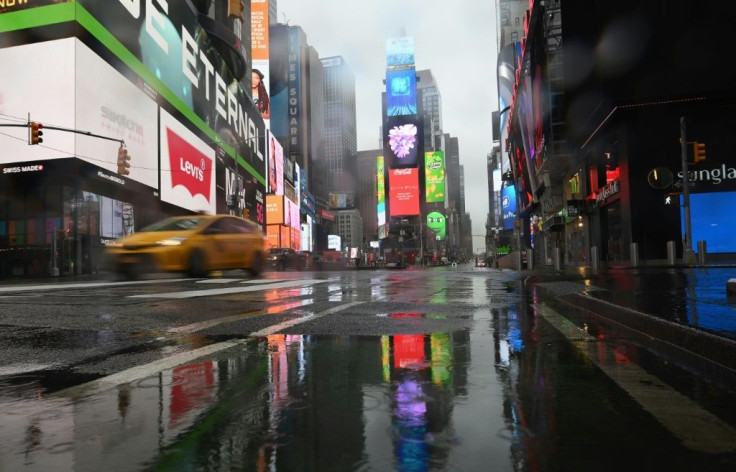 The World Health Organization (WHO) reports whole blood collected from patients in the convalescent phase of infection during the West African EVD epidemic "has been used as an empirical treatment with promising results in a small group of EVD cases." It reported doctors fighting EVD used "convalescent whole blood (CWB) or plasma (CP) from EVD recovered patients for transfusion to patients with early EVD, as an empirical treatment."
Procedures similar to that recommended by WHO will likely be used in the New York coronavirus tests. On the other hand, New York will begin its convalescent plasma trials by offering the treatment only to critically ill patients. Once it's proven safe and effective, the treatment will likely work best if given to patients before symptoms become too severe, which was the case with EVD patients in West Africa.
The New York State Department of Health said it expects to get approval from the U.S. Food and Drug Administration (FDA) to begin the plasma trial in the coming days, noted NBC News. A spokesman for the FDA said the agency is "working expeditiously to facilitate the development and availability" of convalescent plasma.
The department said it plans to begin recruiting patients that have fully recovered from COVID-19 in the coming days. This effort will likely start in New Rochelle, the New York City suburb that was the center of the state's initial outbreak a few weeks ago, because of the concentration of people there that have already recovered.
"That's great news," said Dr. Arturo Casadevall, an infectious disease expert at the Johns Hopkins Bloomberg School of Public Health, who's been calling for widespread use of convalescent plasma. "When we started talking about this a few weeks ago, it was just an idea, and now it seems it's going to become a reality."
© Copyright IBTimes 2023. All rights reserved.