Coronavirus Update: 2 Washington-Based Microsoft Employees Test Positive For COVID-19
Two Microsoft (MSFT) employees have reportedly tested positive for the coronavirus.
A Microsoft spokesperson confirmed the news to CNBC, saying both employees are located in Puget Sound region of Washington. Microsoft's Washington offices are located in Redmond, which is in the Puget Sound region.
One of the workers works remotely for LinkedIn, a subsidiary of Microsoft, a LinkedIn spokesperson, told the news outlet.
"Local health experts have determined that this individual had no known contact with other employees while infected and, based on that fact, there is no risk to those who work at LinkedIn from this case," the LinkedIn spokesperson said.
"We are doing everything we can to support our colleague and will continue to keep the health and safety of our employees, customers and partners as our top priority, working closely with public health officials globally," they continued.
Microsoft joins Amazon and Facebook, which have also had employees in Washington state that have contracted COVID-19. All three companies have reportedly advised their Washington-based employees to work from home over the next few weeks.
Microsoft has also told California's Bay Area worker to work remotely as well, CNBC said. Outdoor sporting goods retailer, REI, has also closed its Washington offices for deep cleaning amid the coronavirus outbreak in the state.
Washington state has seen the number of coronavirus cases increase over recent weeks. The state has reported that 70 people have tested positive for the coronavirus, with 10 people dying from the virus, the Washington State Department of Health said.
According to the World Health Organization, over 95,000 people globally have the coronavirus, with over 3,200 deaths reported.
Shares of Microsoft stock were down 2.96% as of 10:31 a.m. EST on Friday.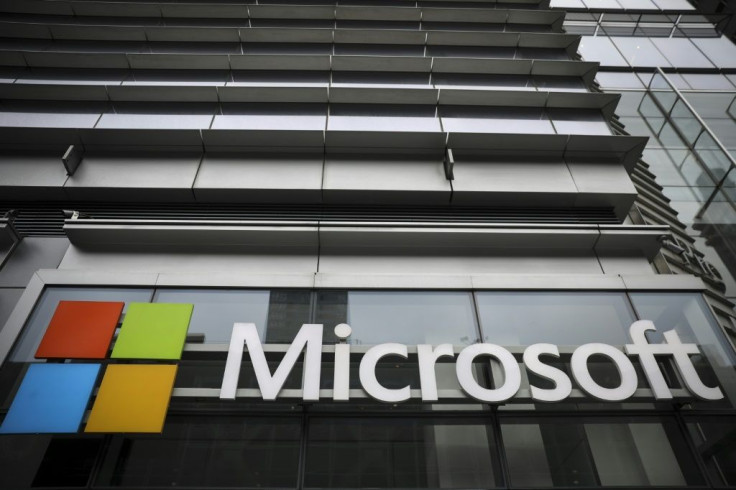 © Copyright IBTimes 2023. All rights reserved.