Coronavirus USA Update: Ohio, Maryland, Kentucky Shut Down All Schools Over COVID-19
KEY POINTS
As of Thursday, 2,100 public and private schools nationwide have been closed or are scheduled to close to forestall the spread of COVID-19
The closures affect more than 1.3 million students
Schools are closed anywhere from two to six weeks
State governments are acting far faster and more decisively than Washington D.C. to stem the invisible invasion of the COVID-19 coronavirus that's infected all but five of the states in the Union as of Thursday.
One common decision taken by state governors and mayors is to declare states of emergency to better cope with the crisis. Another decision is to close down state school systems, which kids love but which leaves parents stunned.
As of Thursday, 23 states have announced states of emergency: Washington, California, Maryland, Kentucky, Utah, New York, Florida, Oregon, Indiana, New Jersey, Colorado, Iowa, Illinois, Massachusetts, North Carolina, Michigan, Arizona, Connecticut, Louisiana, Virginia, Delaware, Montana and Nevada.
Also as of Thursday, 2,100 public and private schools have been closed or are scheduled to close nationwide. The closures affect more than 1.3 million students, according to Education Week, an independent news organization based in Maryland that has covered K-12 education since 1981.
Ohio governor Mike DeWine said Thursday all of the state's public, charter and private schools will close for three weeks or more. What's being called the "extended spring break" will begin at the close of classes Monday and run through April 3,
"We are going to do what we have to do. We are in a crisis," said DeWine. "Think about it as a huge, huge crisis."
Washington state governor Jay Inslee announced public and private schools must close in three counties for six weeks. Inslee ordered all K-12 schools in three of the state's counties worst hit by the virus -- King, Pierce and Snohomish -- to close from March 17 to April 3.
Kentucky governor Andy Beshear recommended but did not mandate all schools in Kentucky to suspend in-person classes for two weeks. Maryland and the large urban school districts of Seattle and San Francisco also said they're shutting down all K-12 schools to contain the spread of COVID-19. Maryland's superintendent announced the state's schools will close for two weeks starting March 16.
On Wednesday, the Seattle Public Schools (the largest in Washington) became the first major metropolitan school district to cancel classes to contain the spread of COVID-19. The district, which serves about 54,000 students, will be closed for at least two weeks.
On Thursday, California's San Francisco Unified School District followed suit, saying it will close from March 16 through the end of spring break on April 3. Also on Thursday, Michigan Gov. Gretchen Whitmer closed public and private school throughout the state until April 5.
The U.S. Centers for Disease Control and Prevention (CDC) has advised schools if an infection is detected in the community, school leaders should consult with their local health departments about when to close.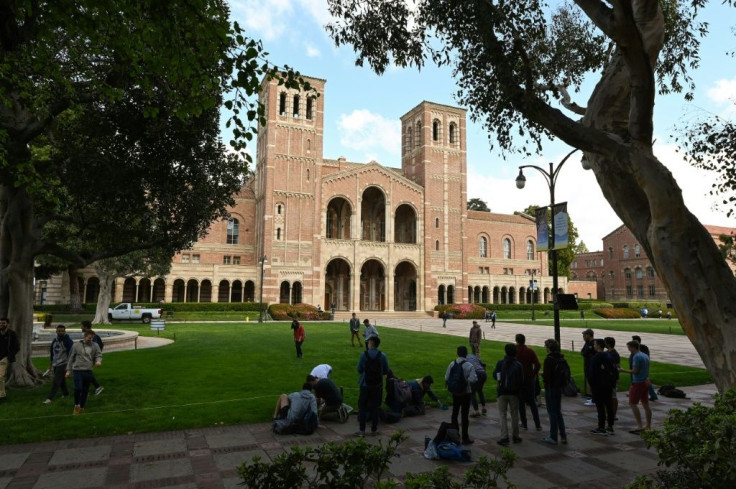 © Copyright IBTimes 2023. All rights reserved.