Coronavirus USA Update: Trump Gives Blank Check For Vaccine Development; What Is Operation Warp Speed?
KEY POINTS
Operation Warp Speed was formed to ramp up vaccine development
The program has been granted a blank check by Trump
It's composed of government officials from health agencies, the military, and private sectors
A team of scientists, government officials, military agencies, and private companies were reportedly given a blank check by President Donald Trump for coronavirus vaccine development under the "Operation Warp Speed" program.
An official revealed to CNN that Trump specifically said "no limit," when he was asked what to put into the initiative.
"Whatever you can humanly do, we're going to have," the president said. "We're going to fast-track it like you've never seen before, if we come up with a vaccine."
The goal of Operation Warp Speed is to deliver 300 million doses of coronavirus vaccine from November to December 2020 and another 300 million by January 2021. There has never been a precedent for developing a vaccine at such a rapid pace.
Scientists working on the vaccine chose the name Operation Warp Speed, as inspired by "Star Trek." Leading the program at the government level is Alex Azar, the Health and Human Services Secretary, and Mark Esper, the Defense Secretary. Next week, the White House is expected to announce the director of the program, but Trump said that he's going to be the official head of Operation Warp Speed.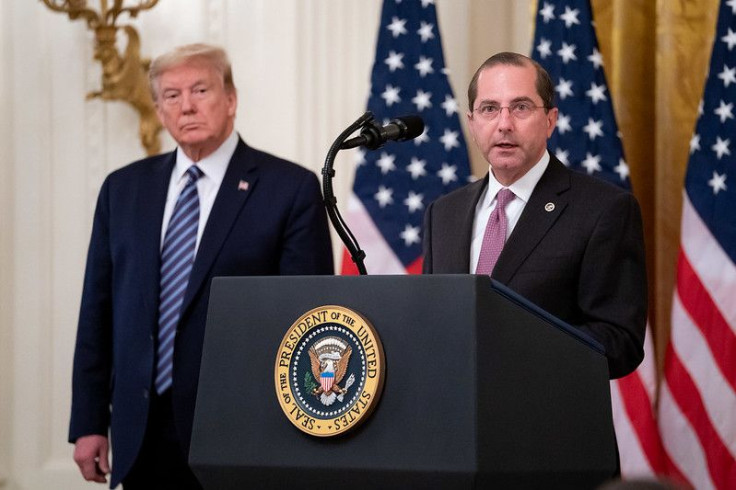 "Operation Warp Speed is clearly another extension of President Trump's bold leadership and unwillingness to accept 'business as usual' approaches to addressing the COVID-19 crisis," Department of Health and Human Services spokesperson Michael Caputo said.
It comes as Trump's medical advisers, including infectious disease expert Dr. Anthony Fauci, said that a coronavirus vaccine would not be viable in at least 12 to 18 months because these have to be tested and retested for effects and safety. Thus, measures like social distancing, quarantines, and lockdowns are the next best solutions to manage this public health crisis.
Such measures, however, have affected the normal way of life and the economies of the world. Caputo also said that the president "refused to accept" the standard timeline for vaccine development; thus, he is asking to speed up the process.
Apart from the vaccine development, Operation Warp Speed will also come up with the production and distribution process, as well as who will receive the first doses.
© Copyright IBTimes 2023. All rights reserved.