Could Verizon Be Targeting AOL For The Huffington Post In Addition To Digital Advertising?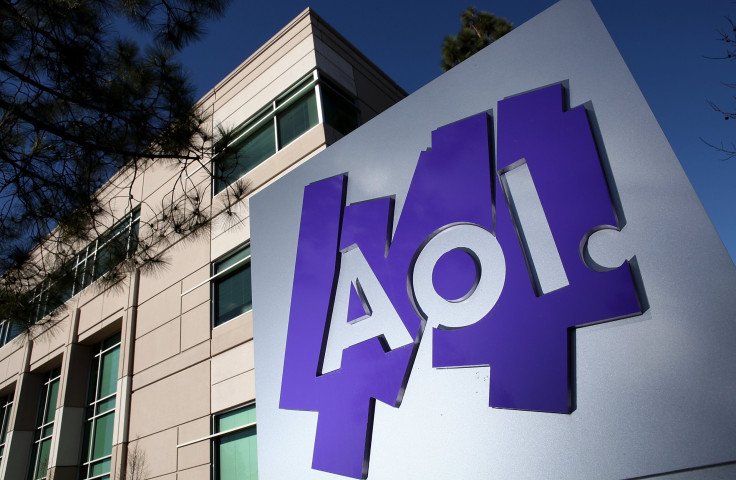 Updated, 4:56 p.m.:
At an investor conference, Verizon CEO Lowell McAdam quickly discounted the idea of an imminent acquisition of AOL, saying, "any suggestion of significant acquisition discussions isn't accurate," and that he sees Verizon "as more of a partner with media companies than a buyer of content."
Original Post:
Never mind the dial-up jokes. Bloomberg News reported Tuesday that Verizon Communications Inc. has approached AOL Inc. about a possible takeover or joint venture, citing two anonymous sources who say the telecommunications giant is interested in acquiring AOL's digital advertising technology.
That motive makes sense, given the Internet company's digital-marketplace footprint, but the advertising play may be only the tip of the iceberg, according to Laura Martin, a senior analyst at Needham and Co., who said Verizon may also have its sights on AOL's digital media brands.
"Verizon is an old consumer-facing brand that needs to become digitally relevant," Martin told International Business Times. "AOL has a number of digital brands that are very high-quality."
Those media brands, which include the Huffington Post and Techcrunch, could be seen as vital assets as telecom companies like Verizon seek to add value to the pay-TV and mobile-service subscriptions they sell to consumers. Connectivity is becoming a saturated market; nine of 10 Americans own a cell phone, and 87 percent of them use the Internet. Meanwhile, features like connection speed are no longer effective selling points and, as a result, companies like Verizon may begin using unique content offerings to pry customers away from competitors.
"All the old-economy companies must be digitally relevant to create value 10 years from now," Martin said.
Achieving that digital relevance will require the three things that AOL does best: automated or "programmatic" advertising, Web video ads and digital media. Though the company still struggles with the perception that it makes money selling Internet access (surprisingly, it still has some 2.3 million dial-up subscribers), AOL has become a powerhouse in the digital advertising business.
"Tim Armstrong's been one of the great digital CEOs," Martin said of AOL's boss.
The programmatic piece of this puzzle looms large. According to the research firm eMarketer, automated ads will represent 50 percent of the U.S. digital display market this year, and the total amount spent on programmatic ads -- $10 billion in 2014 -- is expected to double by 2016.
Then there's the digital-video side. Though most people wouldn't think of it in the same category as YouTube or Facebook, AOL is the world's third-largest desktop video company by users, according to comScore. Its mobile video advertising platform is even bigger, reaching half of the U.S. population. That level of market penetration makes it all the more attractive to Verizon, which is said to be launching its own mobile-video service later this year.
And then we have the media brands. Though it's not inconceivable that Verizon could develop its own media brands in-house, gobbling up pre-existing brands simply makes more sense, as Comcast Corp. demonstrated when it acquired NBCUniversal in 2011.
"Consumer brands take years to develop," Martin added. "Verizon, if it's saying to itself, 'I have to be digitally relevant,' has to decide to buy or build."
And, Martin said, at the end of the day, it wouldn't take much for a company like Verizon, which has a market capitalization of $200 billion, to acquire the $4 billion AOL.
"AOL's small," she said. "It's not a huge bet."
© Copyright IBTimes 2023. All rights reserved.
FOLLOW MORE IBT NEWS ON THE BELOW CHANNELS