'Couples Therapy' Dr. Jenn Responds To Farrah Abraham's New Sex Tape And I Think It's BS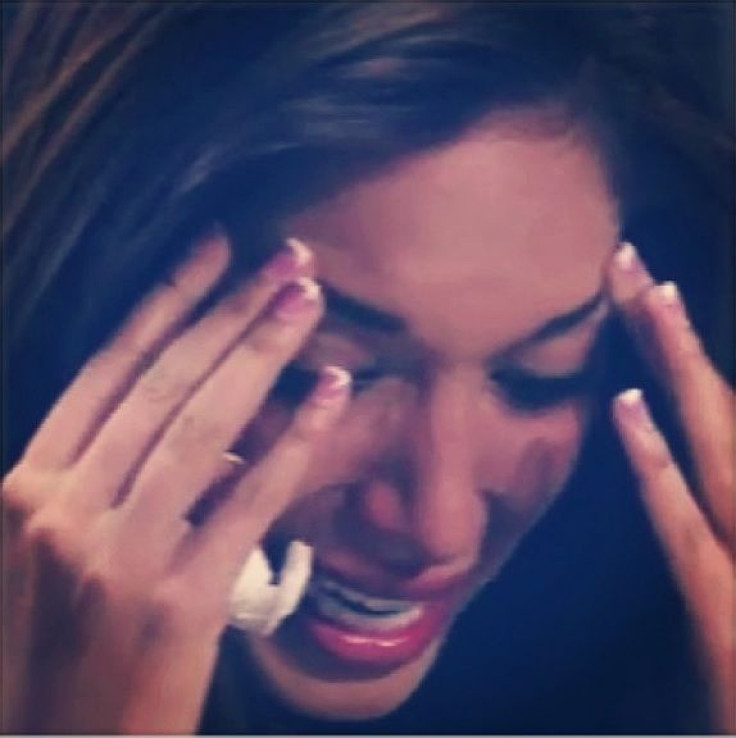 Dr. Jenn Berman, you're probably one of the most unprofessional people in the business of psychology. The "Couples Therapy" doctor, who in my personal opinion has no right to be called a therapist, went on a 200-plus word rant about Farrah Abraham's new porn that they like to call "sex tape."
Let's get one thing straight: "Farrah 2: Backdoor and More" is not a sex tape. It's a full-blown porn, sex swing included. "Farrah Abraham: Backdoor Teen Mom" has the possibility of being considered a sex tape since they at least made the effort to self-film it, unlike its encore. Also, Abraham made both adult movies with James Deen, who's essentially the reigning king of porn right now.
Now that the difference between sex tape and porn have been briefly addressed, it would be nice if Abraham and Dr. Jenn would stop with the charade. But alas, they're not going to and Dr. Jenn took to her Instagram on Tuesday in a post that has nearly 200,000 likes and expressed why she felt bad for the infamous reality star and thus characterized her as a "victim." That's right. In Dr. Jenn's eyes Farrah Abraham is a victim. Hm, it seems like Dr. Jenn is one of the only people in the world who doesn't think the former "Teen Mom" is a big old liar. I might be accusing Abraham of lying about being drugged and raped, but with all the alleged lies she's told, the fact she would lie about something so heinous is a serious possibility.
Here's how Dr. Jenn started her post, which was accompanied by a blow-up picture of Abraham crying on "Couples Therapy:" "People have asked me my thoughts about Farrah's new sex tapes. This is what I have to say. On the topic..."
Now, brace yourselves, because Dr. Jenn is about to say something about Abraham that not too many people ever say about her: "Farrah was totally honest and forthcoming in her therapy with me on 'Couples Therapy.'" Really? How'd you get so lucky, Dr. Jenn? Because I don't think she's even "totally honest and forthcoming" with herself. Unless she's a lying mastermind who has us all under her outdated French-tipped fingernails, which is completely possible. Anyway, back to Dr. Jenn:
"I was completely aware of the other footage that she shot prior to our work together [and] knew that it would be potentially be getting released." Potentially? Who films a porno without the intention of making money? Isn't that so Kim Kardashian circa 2003? Oh, now I get it! She probably just wants to be a top-tier reality star like Kardashian and will do anything to get there. OK, I'm ready for this ride, Dr. Jenn. Take me to naivete-ville:
"I understand how it can be hard for the lay person to understand how someone can financially benefit from a tape like this and still be a victim."
She continues: "Multiple traumas, especially childhood physical abuse and sexual trauma, are associated with higher risk for re-victimization. When we feel unworthy and lack self-esteem, we are more likely to make choices that are degrading and demeaning."
And cue unprofessional Dr. Jenn: "It breaks my heart that the self-destructive choices Farrah made prior to our work together will continue to haunt her. I see how hard Farrah is working to move past these tapes, and I have complete faith that she will continue on her new healthier path and will turn her life around now that she knows that she deserves better."
This is why I say she's unprofessional: A doctor should have compassion for a client, but it shouldn't go as far as "breaking her heart." Dr. Jenn has gotten visibly upset on the show and even yelled and screamed at some of the participants on season 5 of "Couples Therapy."
Naturally, everyone in the house is confused about why Abraham is there, since she seems to get special treatment, and they don't believe anything she says. Dr. Jenn sides with Abraham, and instead of addressing why it's natural for the rest of the people on the cast to feel as they do, she essentially tries to make them feel bad by revealing that Abraham told her a giant secret in confidence. She told the cast it was one of the most horrific things she's ever heard.
Here's the thing: No one on the show is a fortune teller. They can't mind-read what Abraham and Dr. Jenn are talking about, and it's not fair to be told they should be sympathetic to something they're not aware of.
Just for good measure, ultra classy Dr. Jenn finished her Instagram post with this disclaimer: "Please note that I have Farrah's consent to acknowledge this information and am not violating any doctor client confidentiality by doing so." Or in other words, you and Abraham are in some kind of cahoots.
According to her web page, Dr. Jenn is a licensed therapist who has been working in the psychology field for 20 years. She supposedly has a master's degree in clinical psychology, a doctorate in marriage and family therapy and a license in marriage and family therapy.
Follow me on Twitter @mariamzzarella
© Copyright IBTimes 2023. All rights reserved.