Courtney Vucekovich Opens Up About The Controversial Bite-Mark Photo In 'House Of Hammer'
Courtney Vucekovich has broken her silence to address a questionable photo showcased in the new Armie Hammer docuseries that debuted on Discovery+ Friday.
Vucekovich and other victims recall their horrifying dating experiences with Armie in "House of Hammer." The well-known software engineer and social media influencer remembers how she "lost [her] entire sense of self" while she was dating the actor in 2020.
Armie fell from grace in 2021 after several women came forward and unveiled his unsettling and brutal side as a partner.
The docuseries showcases voice notes and text messages allegedly sent by Armie, detailing his fantasies. Pointing at one of the photos, Vucekovich talks about an injury she allegedly sustained while she was with the actor.
"I think Armie took that picture. He bites really hard. And he tells you to wear them like a badge of honor, almost like he convinced me I'm lucky to have it," she says about the bite-mark photo.
However, several viewers believe the photo originally appeared on Pinterest.
In a statement released to People, Vucekovich addressed the issue and talked about how the photo found its way into the docuseries.
"When you are love-bombed, you receive multiple images in rapid succession. During my time with Armie, I received numerous messages including countless images and videos," she said.
"The bite mark shown was a photo sent by Armie within our archived text thread and over a year later, I believed it to have been a photo of me given that I have dozens of photos depicting his abuse on my body," Vucekovich added.
A spokesperson for Talos Films, the production company behind the "House of Hammer," also addressed the controversy surrounding the photo.
"We take seriously the responsibility of representing victims' stories. When new information came forward about this series we immediately began investigating it and will make any appropriate changes as quickly as possible. We are proud of those who came forward to share their truth to the public — including Courtney Vucekovich and Casey Hammer — and stand firmly behind the important message in this docuseries," the spokesperson said, as per the outlet.
The photo is set to be removed from the series.
"House of Hammer" is streaming on Discovery+. The docuseries revolves around Armie and his family's sleazy and dark history. It exposes the manipulative men in the family as well as the cycle of abuse that has affected the lives of its members.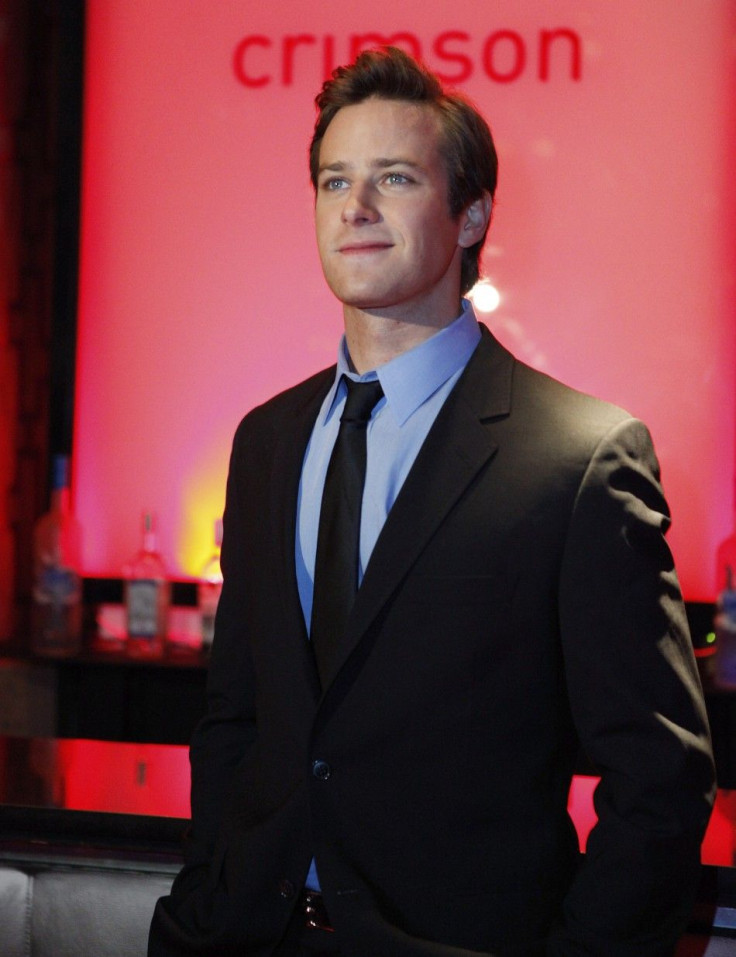 © Copyright IBTimes 2023. All rights reserved.