Armie Hammer's Accuser Calls Out 'House Of Hammer' Doc For 'Exploiting My Trauma'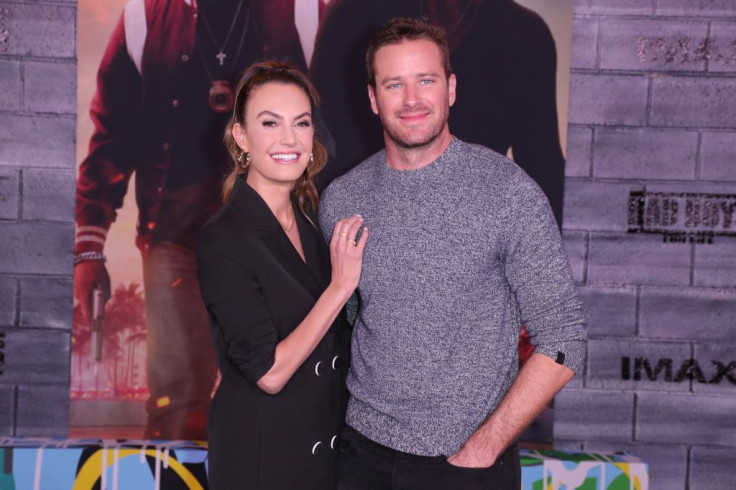 KEY POINTS
The woman accused Armie Hammer of rape, sparking an LAPD investigation into the actor in March 2021
She called out "House of Hammer" creators Elli Hakami and Julian Hobbs over their alleged "disgusting" treatment of her
She claimed she declined to participate in the docuseries, citing the ongoing LAPD investigation
A woman who accused Armie Hammer of rape has blasted the team behind the docuseries "House of Hammer" for allegedly "exploiting" her trauma.
In a statement to the Los Angeles Times, the 26-year-old European woman, known only as Effie, called out "House of Hammer" creators Elli Hakami and Julian Hobbs over their alleged "disgusting" treatment of her and insisted that the docuseries is doing more to harm Hammer's alleged victims than to help them. She declined to provide her last name due to concerns about harassment.
Effie, whose rape allegations against Hammer led the Los Angeles Police Department to investigate the "Call Me By Your Name" actor in March 2021, claimed that a producer on "House of Hammer" reached out to her last year to ask if she was open to being interviewed for the project.
But she told the L.A. Times that she declined to be involved in the three-part docuseries, citing the ongoing LAPD investigation.
"It is extremely inappropriate of you to exploit such a tragic, vulnerable time in many people's lives, with no regard whatsoever for our healing process and privacy," part of Effie's response to the publication read.
But though she did not agree to participate in the project, Effie's experience was still featured in "House of Hammer," including a clip of a 2021 press conference in which she alleged that Hammer raped her over four hours in April 2017.
"The way they've been exploiting my trauma is disgusting," Effie told the L.A. Times of the docuseries. "When I keep screaming 'no' and they keep going, saying they don't need my permission, they remind me of Armie."
Effie is the only woman who has publicly alleged that Hammer raped her. She shared her story via her Instagram account, @houseofeffie, in early 2021, and this prompted other women to also disclose their alleged experiences with Hammer.
Two of his ex-girlfriends, Paige Lorenze and Courtney Vucekovich, claimed he convinced them to participate in BDSM activities. Lorenze claimed that Hammer carved an "A" into her skin and urged her to get her ribs removed so he could eat them. Vucekovich declined to go into detail about his alleged misconduct on camera. Both women claimed that his requests made them feel unsafe.
Hammer, through his attorney Andrew Brettler, denied Effie's rape allegations. The lawyer also claimed that his client's interactions with her "and every other sexual partner of his for that matter" were "completely consensual, discussed and agreed upon in advance, and mutually participatory."
Meanwhile, "House of Hammer" co-creator Hobbs told the Los Angeles Times that they didn't interview Effie for the project because she "is the only one in our film who has a standing [investigation] against Armie Hammer."
"I think it was an editorial decision to allow that to play out and not get involved in something that the LAPD is still investigating," Hobbs added.
Hobbs also told the outlet that they included Effie's story and press conference clip in the docuseries because "her coming forward was a major moment," describing her as "the match that lit the fire."
Greg Risling, a spokesperson for the Los Angeles County district's attorney's office, said Thursday that a "specially assigned prosecutor" is currently working with the police on the investigation into the rape allegations against Hammer, according to the L.A. Times.
He added that once police complete the investigation and submit the case to their office, they will conduct an evaluation and file criminal charges that are supported by the evidence.
"House of Hammer," which premiered on HBO Max and Discovery+ Friday, follows the allegations against Hammer as well as his wealthy family's history of alleged abusive behavior that contributed to his upbringing.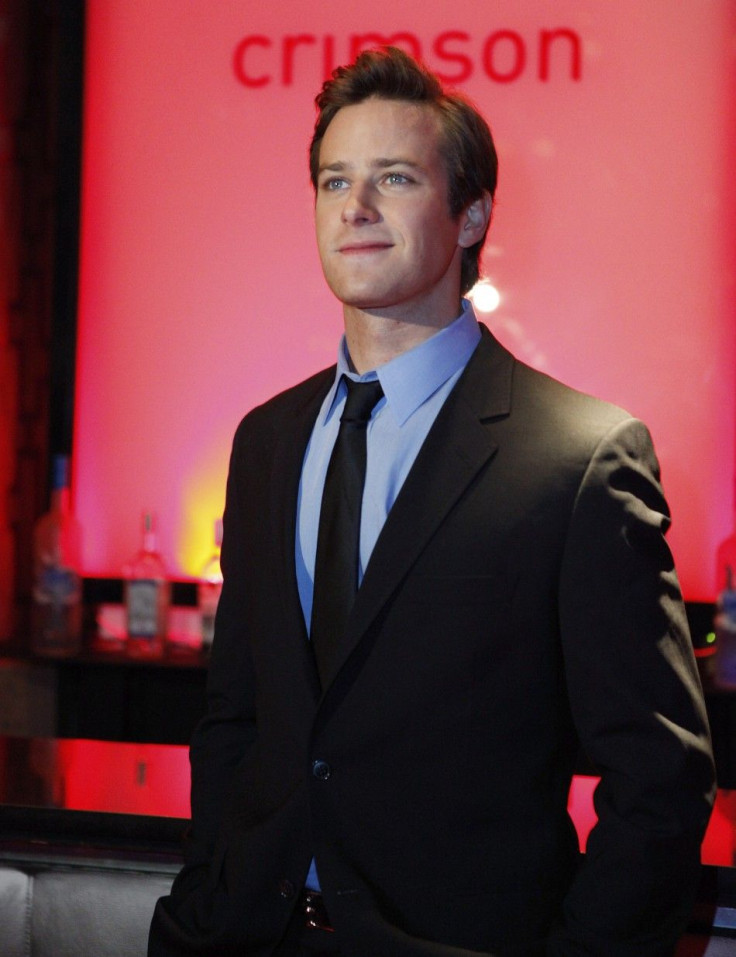 © Copyright IBTimes 2023. All rights reserved.
FOLLOW MORE IBT NEWS ON THE BELOW CHANNELS