Cover-Up Suspicions As Authenticity Of Footage Of Mysterious Chinese Woman's Suicide Questioned
Surveillance videos of the young woman who jumped to her death from a mall terrace in Beijing on May 2 were released recently by authorities, in a bid to disprove rumors of foul play. Instead, the videos' authenticity were questioned, which reinforced popular belief that her "suicide" was a cover-up.
When Yuan Liya, a 22-year-old migrant worker from Anhui province, was discovered on May 2, having supposedly leaped from Jingwen Shopping Mall in Beijing, rumors surfaced online that she was raped by seven mall security guards, then murdered. The police immediately denied the rumor and said Yuan committed suicide, even arresting a woman who admitted to starting the rumor. When it came to light that Yuan's body was cremated right away and the police refused requests from Yuan's family to hand over surveillance video, however, the public began to suspect the police were trying to cover up Yuan's death to protect someone, such as the owner of Jingwen Mall.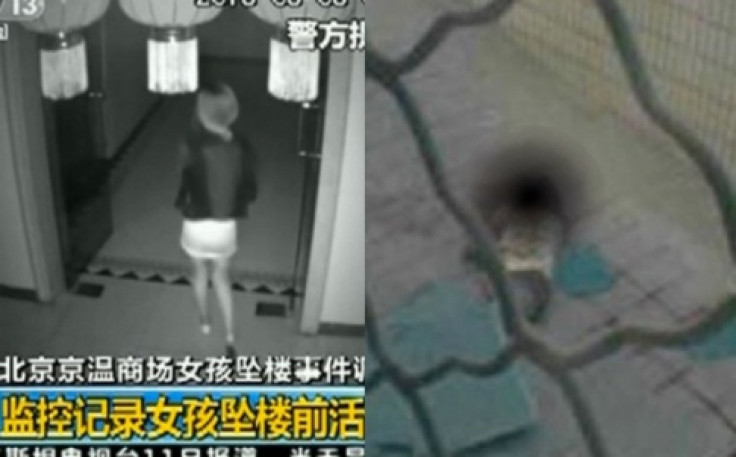 Thousands of migrant workers and sympathizers took to the streets of south Beijing last week to protest the possible cover-up in Yuan's death. Police in riot gear were dispatched in response.
Under such pressure, footage from the security surveillance camera at Jingwen Mall was released.
"Surveillance camera footage shows that the person's movements were free," a Beijing police official Qi Shiming told China Central Television, according to South China Morning Post, a newspaper based in Hong Kong. "She was not followed by anyone or taken hostage."
In the first video, Yuan is seen walking into the mall at 5:08 p.m. on May 2 and going to the seventh floor using a sightseeing elevator. She is then shown stepping into a room in the northwest corner of the floor at 10:34 p.m. and turning on a light. Twenty minutes later the woman leaves, with the light switched off, according to People's Daily. In the second video, she is seen reaching the staircase at 4:19 a.m., when she made the fatal jump.
Immediately after the videos' release, doubts were raised over their authenticity. Yuan is shown clearly in the videos as wearing a white skirt, but wore a dark colored skirt when found the following morning.
The videos also did not show what happened overnight, between 10:34 p.m. and 4:19 a.m. No further explanation was offered. Search terms related to the case, such as Jingwen and Yuan's name, have been blocked on Weibo, China's most popular microblogging site, and Baidu, its largest search engine -- a typical reaction from the Chinese government when facing controversy.
© Copyright IBTimes 2022. All rights reserved.
FOLLOW MORE IBT NEWS ON THE BELOW CHANNELS