COVID-19 Has Presented Ethical Questions for Medical Professionals. National Bioskills Labs and CrowdOptic Have the Technological Solution
With over 650,000 deaths globally, COVID-19 continues to present a number of ethical questions for healthcare professionals as patients continue to present with symptoms and cases of the coronavirus, bringing the total number of confirmed cases to 16.3 million globally.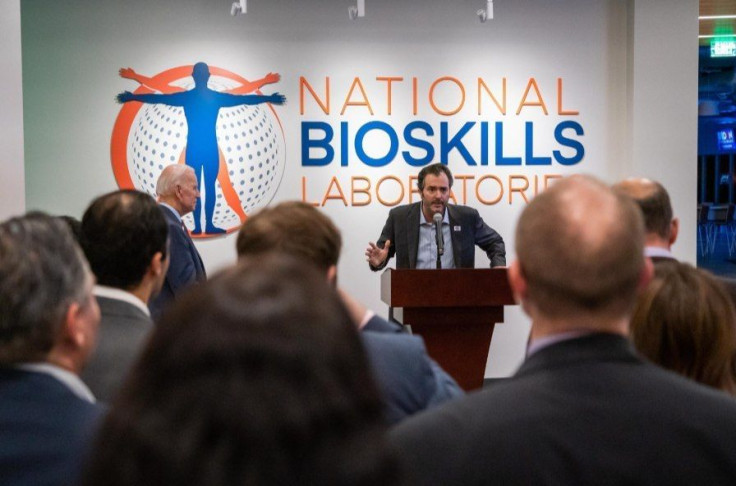 As entrepreneurs and technology companies continue to look for solutions, one partnership has succeeded in unveiling technology that will seek to reduce the AAMC's (Association of American Medical Colleges) 2032 prediction that our medical industry will see a shortage of nearly 122,000 physicians.
Back in May, National Bioskills Laboratories (NBL) unveiled its medical-grade remote physician training platform directly in response to travel restrictions COVID-19 placed upon surgeons who traveled for educational purposes or patient consultations. The power this technology brings to the medical sphere is game-changing when it comes to current ethical questions surrounding healthcare professionals not wanting to expose themselves to (potentially) infected patients.
With more than 100,000 health care workers infected in the U.S. alone, industry professionals have shared their reluctance and hesitation to put themselves at risk of contracting the coronavirus. But does this present an ethical and legal dilemma for the industry?
While we won't dive into the philosophical answers behind these questions, it is important to address the positions the industry has taken, on both sides, to understand why the technology that NBL and its partner CrowdOptic have unveiled speaks directly to resolving these questions.
Undoubtedly, there are conflicting perspectives on understanding the responsibilities of medical professionals during an epidemic. Since COVID-19 has been at large (and arguably worsened), some, like the General Medical Council in the UK have taken the position that professionals who refuse to work in hospitals during the pandemic should lose their jobs (or even their licenses) because of them actively working against the oath they first took. The oath, where physicians and medical professionals have implicitly agreed to take on all potential health risks.
Others, such as the American Medical Association (AMA) have taken a different position. In its 2020 update of Opinion 8.3, the AMA has recognized that if the risks of providing medical care to individual patients become too hazardous or dangerous, then physicians have the option to refrain from treating COVID-19 patients, as treating them could hinder their ability to provide care in the future (safely and healthily).
The American Nurses Association (ANA) adopts a similar approach, allowing nurses to determine how much care they are willing to provide, while at the same time caring for themselves.
As for the technology today, NBL's newest platform, National Bioskills Live Connect™, combines high-resolution video live streaming from medical devices with real-time, collaborative audio-conferencing capabilities specifically designed for physician skills-training, according to its website.
The power we mentioned?
Global accessibility.
What we've learned these past eight months since COVID-19 has continued to torment our consumer markets, is that remote accessibility for any industry is essential, and those who have been unwilling to adopt and integrate 'digital' into their corporate infrastructures, have suffered and closed down. For healthcare providers, the ability to provide remote physician care could not be more necessary, as many offices have closed down or appointments have been booked out months, in efforts to prevent in-person contact.
No more.
In the simplest terms, the platform can stream multiple video outputs from surgical cameras and medical equipment (such as C-arms or ultrasound machines) simultaneously. Welcome to the age of remote physician care. By using cloud-based software and proprietary hardware with Intel components from CrowdOptic, NBL can now remove any question as to the health and safety of medical professionals and health care workers.
CrowdOptic, the brainchild of entrepreneur and visionary, Jon Fisher (and if you haven't seen his commencement speech at the University of San Francisco which went viral, we recommend you do), is an enterprise software company that uses a scalable platform to deliver intelligent camera control and video analytics in real time. Fisher's diverse venture portfolio speaks for itself, where one of his earliest companies, Bharosa, was acquired by Oracle for a reported $50 million in 2007.
Fisher's portfolio is predicated upon the first patented solution he created for wearable tech, like Google Glass.
From a technological and privacy standpoint, having an unsecured network or lag times is unacceptable in 2020, entering 2021. For this reason, NBL's CEO, Douglas Hampers, M.D., emphasized the importance of "having a medical-grade system that is not only 100% reliable, but top-tier security that ensures it meets the strict requirements of HIPAA.
Even as CEO, Dr. Hampers is only one of the many board-certified physicians behind NBL, the company also includes educators to help improve patient outcomes, thanks to CrowdOptic's state-of-the-art facilities, which will help train doctors on proper techniques when working with new medical implants.
The partnership with CrowdOptic, according to Fisher, now allows NBL to reach a nearly unlimited number of physicians, healthcare workers, and sales teams.
"NBL now has the ability, thanks to Live Connect™, to take this technology and empower anyone to create their own teaching environment anywhere in the world. Now ORs, surgical centers, and home offices can set up their own teaching studios for an unlimited number of people to learn and interact remotely. The more we can improve this type of education, the better the patient outcomes will be for all."
As for the opinions which many ethicists believe as it pertains to physicians and health care professionals refusing to care for patients when their service conflicts with their own moral views, this technology leaves the many questions with very implementable solutions.