COVID-19 Outbreak Aboard US Navy Destroyer May Have Been Started By Drug Smugglers
The USS Kidd is the second Navy warship to suffer a coronavirus outbreak. It remains a mystery as to how the warship operating in the Pacific picked up COVID-19 cases, but the Defense Secretary Mark Esper declared Tuesday, May 5, that the possible cause could be the contact with a drug-smuggling vessel.
The U.S. warship pulled into San Diego port Tuesday (April 28) to begin disinfecting the ship, as well as isolating, testing and treating the crew. At least 78 members of the Kidd's crew of about 300 tested positive to COVID-19, according to the last figures released by the Navy released on April 30. Since then, the service has stopped sharing updates.
According to USNI News, the first crew member's COVID-19 case was reported on April 22, more than 30 days after the destroyer's last port visit in Hawaii. The sailors could have picked the virus on a counterdrug mission. They pulled over and boarded a drug smuggling vessel. During their mission, they could have come in contact with people already infected with COVID-19.
Based out of Washington state, the USS Kidd was first deployed in January, with the Theodore Roosevelt Carrier Strike Group. Later on, the warship was tasked with U.S. Southern Command counter-narcotic missions in the eastern Pacific. Even as the coronavirus pandemic spreads on a global scale, the Trump administration has ramped up counterdrug missions in the Western Hemisphere. This measure strives to deter criminal organizations that would try to take advantage of the global crisis while governments are being distracted by the pandemic.
Another Navy warship to deal with a big coronavirus outbreak is the aircraft carrier, Theodore Roosevelt. For more than a month, the vessel has been sidelined in Guam. While the ship was disinfected, nearly 4,800 crew members were evacuated and tested for the novel coronavirus. More than 1,100 Navy personnel on the aircraft carrier tested positive.
The Navy enforced strict new protocols designed for keeping the COVID-19 off its vessels. They are being confident that the new measures will help prevent future outbreaks. According to Military.com, Esper said during a virtual event Monday (May 4) that during the global pandemic the "safest place to be" is on deployed Navy ships. Only two ships have been affected out of more than 90 vessels at sea.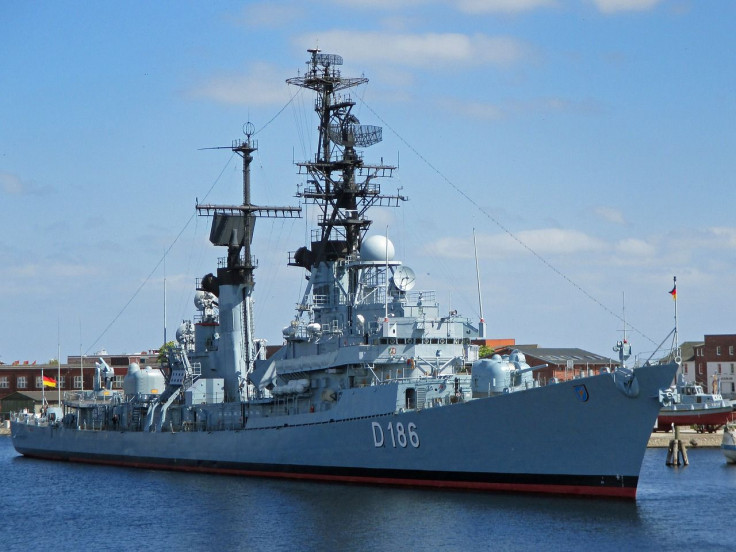 © Copyright IBTimes 2023. All rights reserved.