COVID-19 Survival Kit: 7 Best Forehead Thermometer For Adults And Kids
This article uses affiliate links, which means if you purchase products through these links, we may earn a commission. Click here to see our
T&C
. For licensing please click
here
.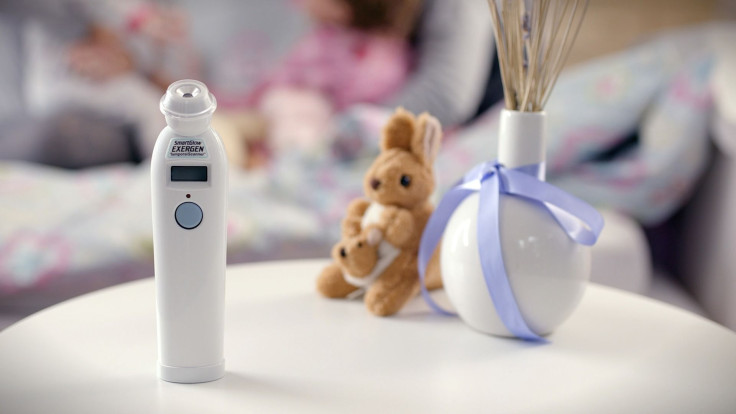 With the rising number of coronavirus cases in the U.S., we all need to follow safety tips and precautions to stay safe. This includes adequate social distancing, home quarantine, and maintaining proper hygiene. To help us with keeping the virus at bay, there are many vital tools at our disposal including masks and sanitizers. Just as important are infrared thermometers, which keeps your temperature always in check. Such thermometers are also vital to monitor infection in schools, offices and homes as well.
Here are seven top forehead thermometers for adults and kids you can use to stop COVID-19 from the onset. Make sure they are part of your coronavirus survival kit today.
1. ALERTCARE Forehead Thermometer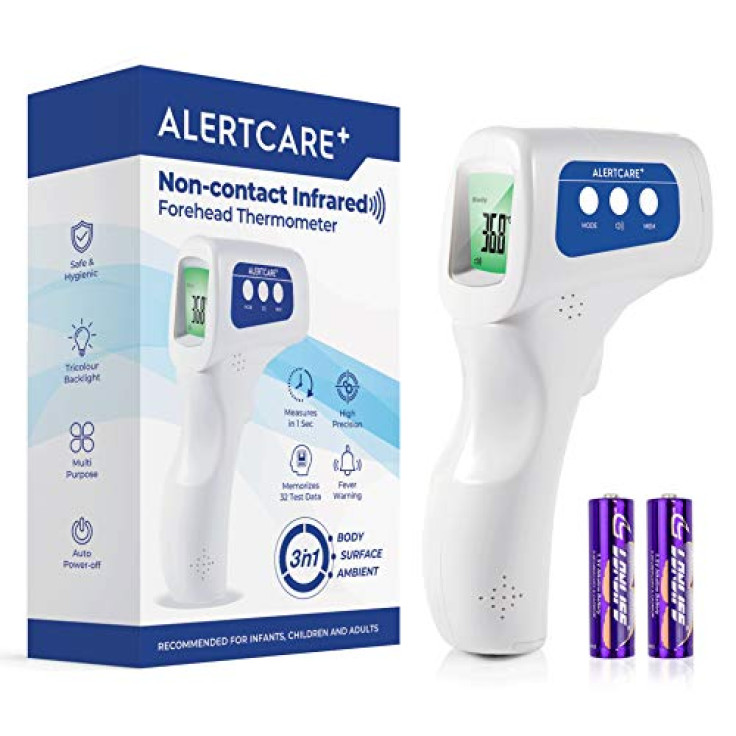 (photo from amazon.com)
ALERTCARE Forehead Thermometer for adults and kids is powered by infrared technology that accurately reads body temperature in just one second. It can measure temperatures from a distance of up to 2 inches and it can store up to 32 temperature reading that you can recall at any time. What's more, it has a Fever Alert Mode feature which confirms if you have one. The importance of this feature can't be stressed enough, since now is not the time to take high-temperature readings for granted.
It also automatically shuts down and saves power when not used for a certain period. The thermometer shows accurate reading in a large HD display LCD with crisp numbers that are easy to read.
2. Femometer Touchless Forehead Thermometer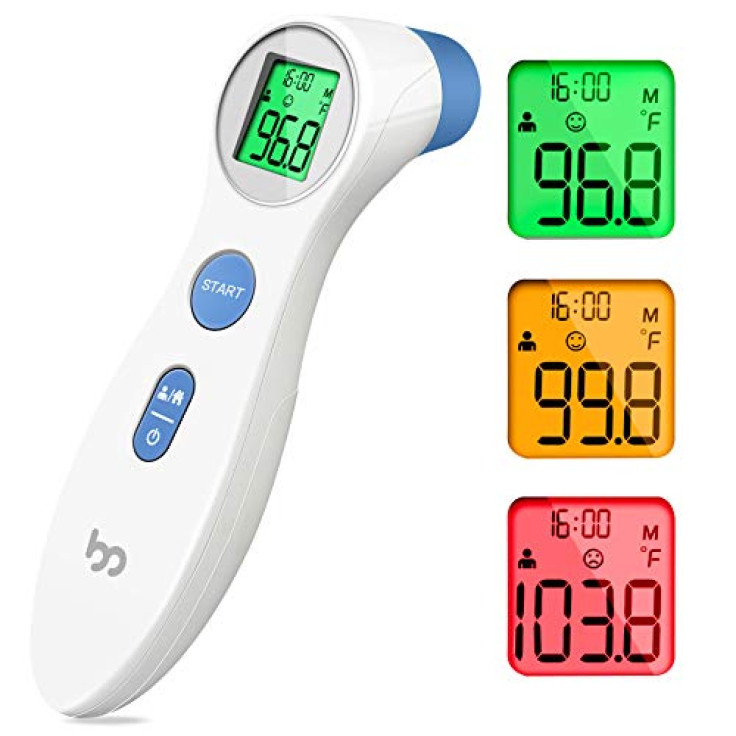 (photo from amazon.com)
Femometer Touchless Forehead Thermometer supports temperature measurements on forehead and other objects. It is a good tool to check the temperature of anyone entering the premises. It has a three-color display on its LCD screen for different temperature levels. It comes with a large LCD screen display, that allows you to read temperatures easily whether during the day or night. You can also switch readings between ℉ and ℃ easily.
3. Thermometer for Adults by iHealth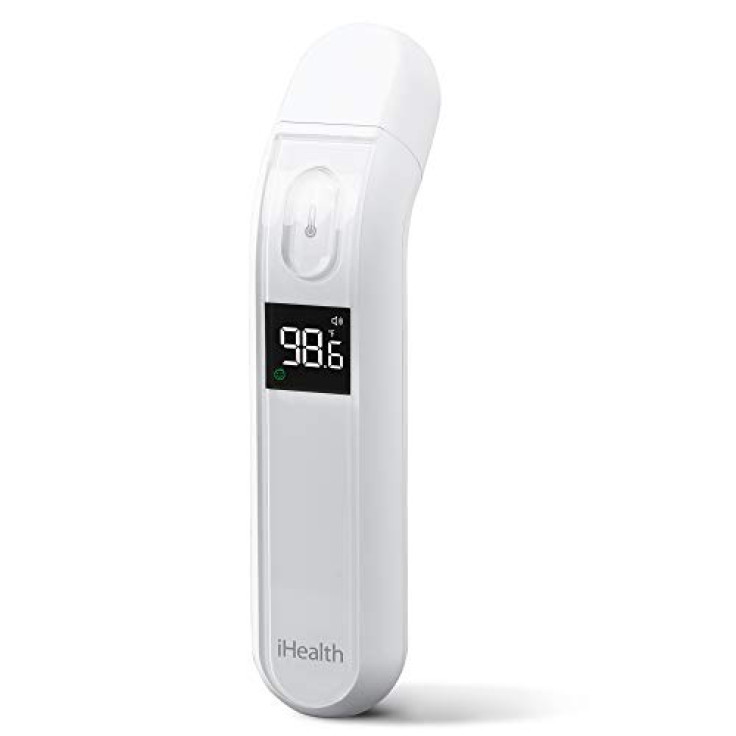 (photo from amazon.com)
Thermometer for Adults by iHealth helps you get accurate temperature readings with no-contact by holding the thermometer within 1.18 inches away from the center of the forehead and pressing a button. A bright LCD display with XL digits and a color-coded fever indicator let you understand the results at a glance. iHealth's no-touch thermometer is backed by rigorous, medically validated testing. The latest smart chip uses an optimized algorithm to ensure accurate results.
4. LPOW Forehead Thermometer for Adults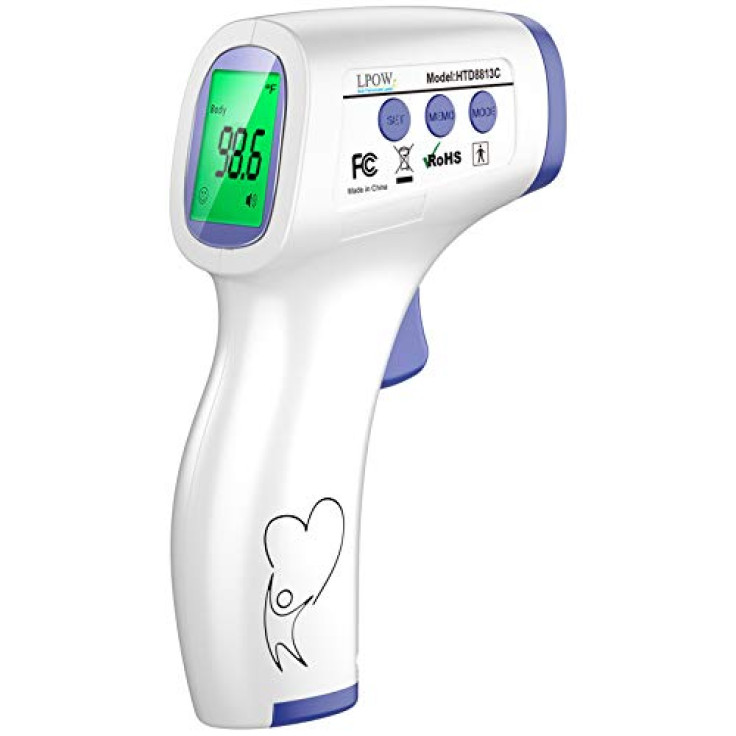 (photo from amazon.com)
LPOW Forehead Thermometer for Adults is a non-contact infrared thermometer designed to minimize the possibility of hazards from contracting diseases through contact. It follows a software-based engineering design process that reduces any error with the reading and gives you accurate measurements. This thermometer is equipped with a microchip and high-sensitivity devices, including an infrared sensor that can precisely detect the heat given off by the forehead to get the reading in just a second.
5. BLScode Thermometer for Adults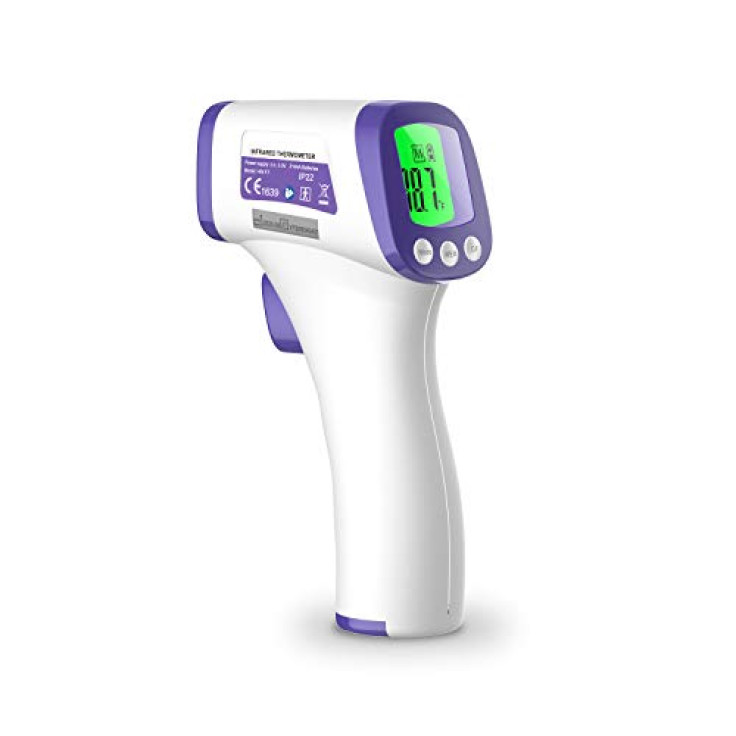 (photo from amazon.com)
BLScode Thermometer for Adults has a measuring distance between 5 to 8 centimeters, making the measuring process safer and contact-free. You can measure temperatures of adults, babies, or various objects such as milk, water or room temperature. The readings are available in Fahrenheit or Celsius. The thermometer will automatically shut down after about 20 seconds when not in use.
6. YUIKIO Infrared Forehead Thermometer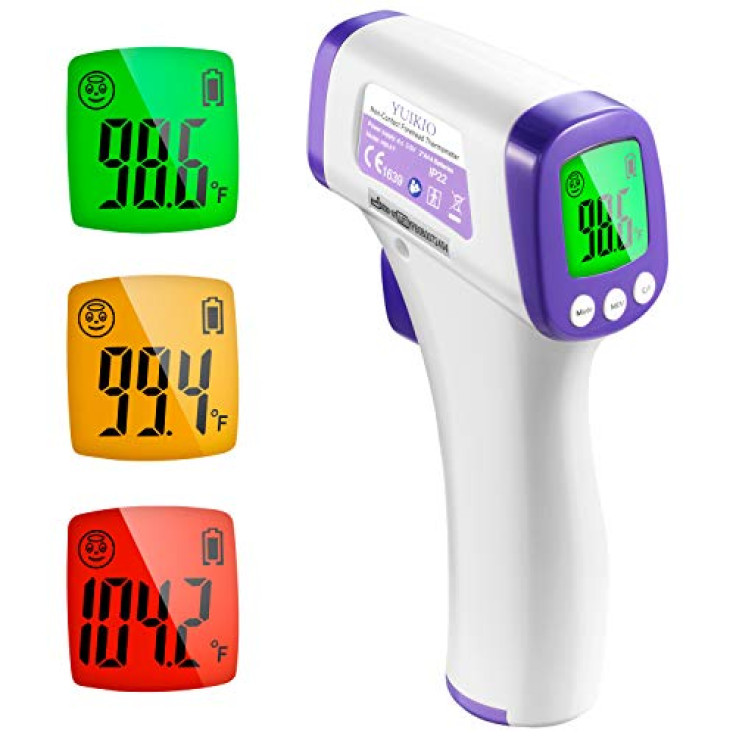 (photo from amazon.com)
YUIKIO Forehead Thermometer has infrared technology that reads temperatures from a person with a distance of up to 3 inches, helping prevent cross-infection of diseases such as COVID-19 between multiple people. The thermometer equipped with advanced infrared technology and a high-precision sensor that reads temperature up to an accuracy within 0.1 ℃ within seconds. It has an LCD backlight with three different colors according to temperature.
7. Mildsix Forehead Thermometer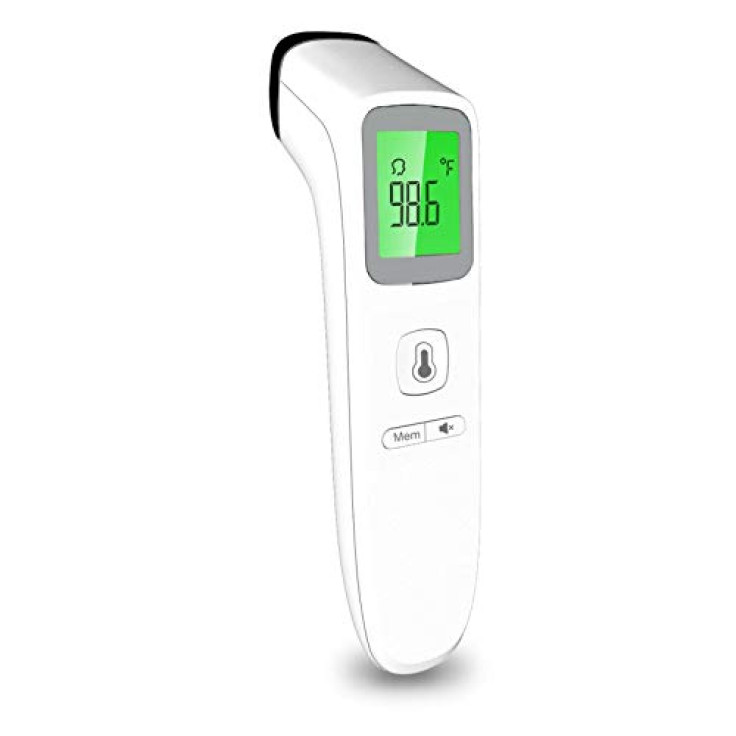 (photo from amazon.com)
Mildsix Forehead Thermometer is equipped with the most advanced medical infrared technology and high-precision sensors for getting reliable and accurate readings within fractions of seconds. It uses professional medical ABS materials, making it safer than the traditional mercury thermometer. With a large back-lit LCD screen and mute mode setting, you can get the measurements clearly in the dark without disturbing your patients's sleep. It can store and recall up to 35 temperature readings.