Coyote Attacks Child: Police Shoot Animal That Bit Boy On University Campus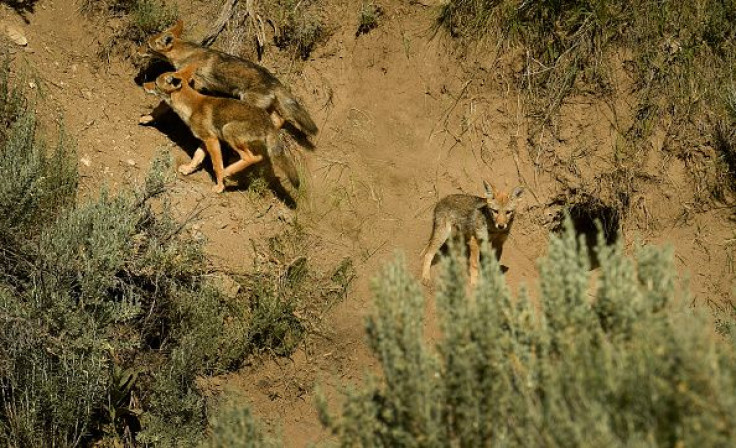 California State University (CSU) campus police shot at a coyote that reportedly bit a 5-year-old boy in the leg Wednesday night, officials said.
In a news conference, authorities said the incident with the boy and the coyote took place at 6:40 p.m. EDT when the kid was at the soccer field with his mother and several siblings. He was then taken to the hospital and is expected to make full recovery. The coyote, however, got away.
A short while later, the coyote aggressively approached a woman at the campus who flagged down the campus police with a scream. The campus police personnel, who were already perusing the coyote after it bit the child, spotted the coyote and shot at it around 8 p.m. EDT.
The coyote that was struck, however, managed to escape and ran off into the night. Los Angeles Police Department responded to the incident after they received a call on shots fired at the campus. Both the campus police and the LAPD were looking for the coyote.
"Students and neighbors in University Hills report hearing gunshots followed by howling," the school tweeted.
The students who spoke with the ABC's Eyewitness News said they had reportedly seen at least three coyotes in the campus.
"I was walking up to my car and then I see a coyote...that was the first time I ever saw one," a student, Jay San Luis, said.
Earlier this month, a dog named pilot was attacked in Westwood by a coyote. Pilot, who was 17 years old, was flown to Boston as a puppy. He was rushed to the Tufts Veterinary Hospital by his owners Scott and Kelly Grinley. According to ABC-affiliated WCVB News, Pilot suffered a punctured trachea, pulmonary contusions, and broken ribs but managed to survive the attack.
"The doctors were amazed," Kelly told WCVB. "They call him a little miracle dog."
Following Wednesday's incident, animal control officers set up traps around the area to capture the coyote, which is now a threat to the public, ABC News reported.
© Copyright IBTimes 2023. All rights reserved.