Cozy With Comcast: Fred Upton, Greg Walden, Architects Of GOP Net Neutrality Plan, Receive Big Cable Cash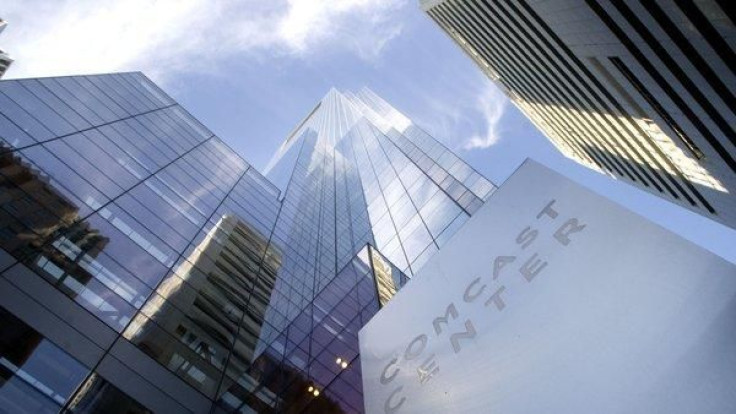 Republicans are in a race to craft open-Internet legislation before the U.S. Federal Communications Commission imposes its own rules, and some core principles of net neutrality may hang in the balance. In the meantime, there should be no shortage of cash to fuel the fight.
Two of the architects of the Republican plan -- Rep. Fred Upton of Michigan and Rep. Greg Walden of Oregon -- received more money from cable-industry interests than almost any other members of Congress, campaign finance records show.
Comcast Corporation interests top the list of contributors to Upton's most recent re-election bid, according to the Washington-based nonprofit Center for Responsive Politics, which compiles campaign data on its Open Secrets website. The data shows Upton received $44,500 from Comcast-related donors, including employees of the company and its political action committee. Meanwhile, records from the Federal Election Commission show that no fewer than 15 senior Comcast executives contributed $1,000 or more to Upton's 2014 campaign.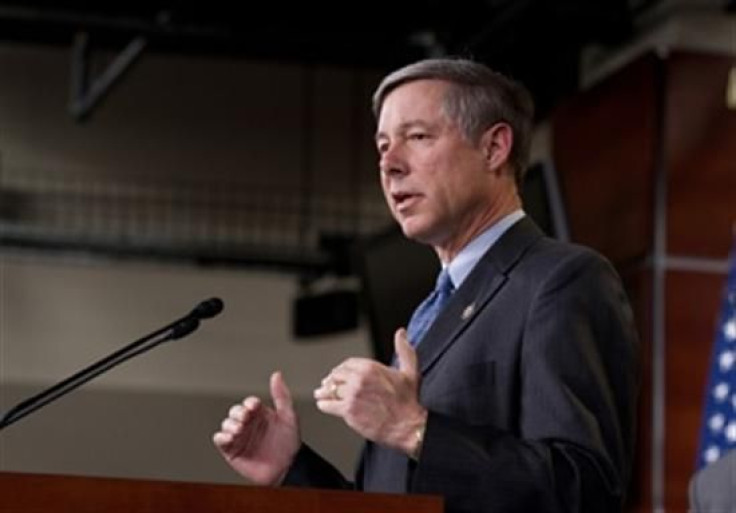 Even for Comcast, a sophisticated lobbying entity known for spreading bipartisan cash around Washington, that's a high number. Of all 435 members of the U.S. House of Representatives, Upton ranked No. 4 on the Comcast recipient list, CRP data for 2014 shows. No. 3 on the list was Walden, a coauthor of the draft legislation, who received $47,250 from Comcast-related donors during the most recent election cycle.
Asked about the contributions, Sena Fitzmaurice, a spokeswoman for Comcast, pointed out that the company contributes to most members of the House Energy and Commerce Committee and the Senate Commerce Committee, including Democrats opposed to the Republican plan. (Upton is chairman of the House committee.) She said, in most instances, Comcast donates larger amounts to representatives in states where it has an increased presence -- for instance, in Michigan and Oregon -- and "not because of any particular issue."
Net neutrality is no different than any other large issue in Washington, with money flowing in from companies on both sides of the issue. Google Inc., which supports tougher regulations on broadband companies, recently surpassed Comcast as the top company for federal lobbying. But Upton and Walden received far less from the Silicon Valley giant than they have from Comcast.
In terms of receiving campaign donations from cable-industry interests, Upton and Walden are nearly unmatched. A May 2014 report from MapLight -- a nonprofit research firm based in Berkeley, California, that tracks money's influence on politics -- showed both congressmen were among the top five recipients of cable-industry interests, Upton at No. 4 with $65,000 and Walden at No. 1 with $109,250.
And it isn't just Comcast. Donors with an interest in Verizon Communications Inc. and AT&T Inc. gave $35,200 and $20,000, respectively, to Upton's most recent campaign. Both companies have voiced strong opposition to reclassifying broadband as a utility, which would impose stricter relations on providers.
The Republicans' open-Internet plan would essentially neutralize the FCC's authority to impose net neutrality rules. The draft legislation, introduced by Upton and Sen. John Thune, R-S.D., last week, was discussed at length in the House and Senate on Wednesday. Supporters of the plan say it would preserve and protect net neutrality, but critics insist it is riddled with loopholes that would allow broadband providers to prioritize some types of content over others. The proposal would ban paid prioritization of content, but it provides exceptions for "reasonable network management" and "specialized services," which critics say are vague terms.
Open-Internet advocates say it's worth looking at which special interests are providing the most financial support to the legislators crafting the bill. "The corporations are essentially writing this law," Timothy Karr, senior director of strategy for Free Press, a New Jersey-based public advocacy group focused on Internet access and media ownership issues, told International Business Times.
Representatives for Upton and Walden's offices didn't respond to requests for comment.
Upton is a longtime supporter of cable-industry interests and notably threw his weight behind Comcast's merger with NBCUniversal, which was completed in 2011. At a 2010 subcommittee hearing examining the merger's impact, Upton referred to Ralph J. Roberts, Comcast's co-founder and former chief executive, as a "good friend." He also owns stock in the company.
Authors of the Republican plan are describing it as a work-in-progress that is likely to be amended before being formally introduced.
Karr said the proposal, as written, would allow broadband companies to make good on plans to control more of the Internet. "They have always sought vague language in any open-Internet rule that would allow them to legally defend that kind of prioritization and discriminatory practice," he said.
The FCC is set to unveil its proposed rules on Feb. 5 and vote on them Feb. 26.
Christopher Zara is a senior writer who covers media and culture. Got a news tip? Email me here. Follow me on Twitter @christopherzara.
© Copyright IBTimes 2023. All rights reserved.