AT&T, Comcast Among Biggest US Advertisers; Why Are They So Hated?
Money can't buy love. It might be a cliché, but in the advertising world, it appears to be true. Nielsen Media data indicate some of the companies that spent the most money on advertising last year were also most the universally disliked. In fact, two companies in the top 10 -- AT&T Inc. and Comcast Corporation -- have suffered what might be described as particularly notable public-relations problems as of late.
While both companies are doing what they can to win customers with robust advertising campaigns, brand strategists say certain problems can't be solved with money. "A brand is what people think it is, not what companies say it is," said Ian Schafer, founder and chief executive of Deep Focus, a marketing firm.
Nielsen's annual "Tops of Advertising" report, released Friday, shows AT&T spent $1.1 billion on advertising in 2014, making it the fourth largest advertiser in the country. Comcast spent $995 million, making it the sixth-largest advertiser. Despite the generous ad budgets, neither company is particularly liked among consumers. Both tend to score poorly on the American Customer Satisfaction Index, and both have featured prominently in Consumerist's annual "Worst Company In America" rankings. AT&T finished in third place in 2012, and Comcast topped the list twice, once in 2010 and again last year.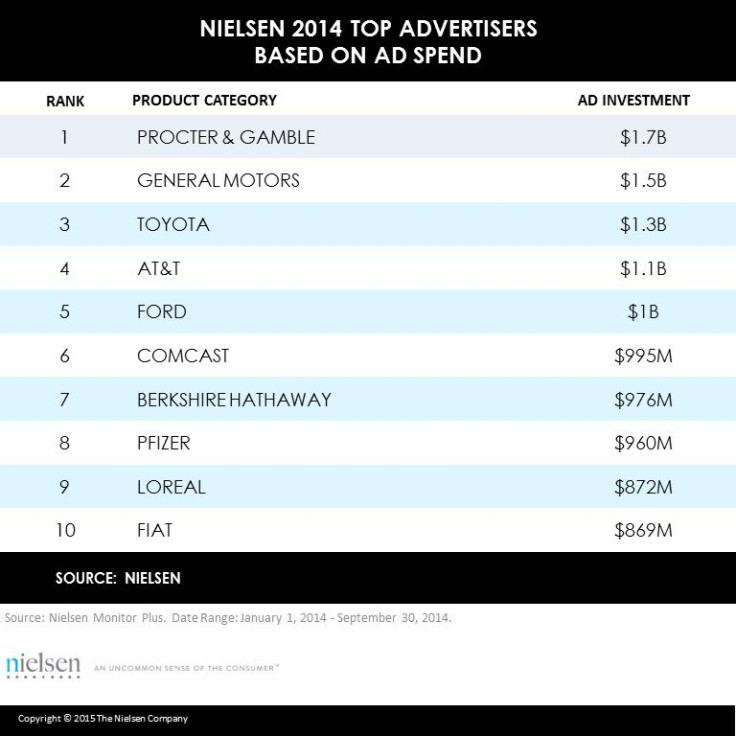 For both companies, the poor rankings are rooted, in part, on their track records of poor customer service. Horror stories about tortuous wait times, hardline retention tactics and frustrating billing snafus proliferate on the Internet, perpetuating a negative brand association. Dean Crutchfield, a New York brand strategist, said customers don't forget those negative interactions.
"Success for a brand is consumers remembering the positive," Crutchfield said. "Part of the problem with these big brands is they think they've got brand power, but brand power is not a right; it's a responsibility. How you take that responsibility on is basically your relationship with customers. If you get that wrong, you've got a problem."
Remembering the negative
Comcast, for better or for worse, has seen its profile elevated in the last year as it has sought to convince federal regulators -- and consumers -- its proposed $45 billion takeover of Time Warner Cable Inc. is in the public interest. Coinciding with that effort has been a flood of headlines following a "Comcast is Evil" narrative -- a narrative opponents use in hope of blocking the merger.
For companies already suffering from poor PR, Crutchfield said, too much brand exposure can work against them. "Every time people see the logo or a campaign, people might have a nasty reaction to it because they have bad memories," he said.
Schafer noted that while most companies want to be liked, they don't necessarily have to be. He said one of the reasons cable and telecom companies are such big advertisers is because they sell subscription-based services -- the performance of their advertising is evaluated based upon how well it converts to subscriptions. "They're in highly regulated industries where the competition is known and the choices are few," Shafer said. "What I'm guessing is most of that advertising is essentially direct-marketing or direct-response."
As for their spotty reputations, Schafer said that's difficult to avoid in industries like cable and Internet -- services no one thinks about until they don't work. "That's the danger when you're in a business where you're more of a utility. ... The expectations are incredibly high. It could have 99 percent uptime, but if you're in that 1 percent when you need it, it's terrible," he said.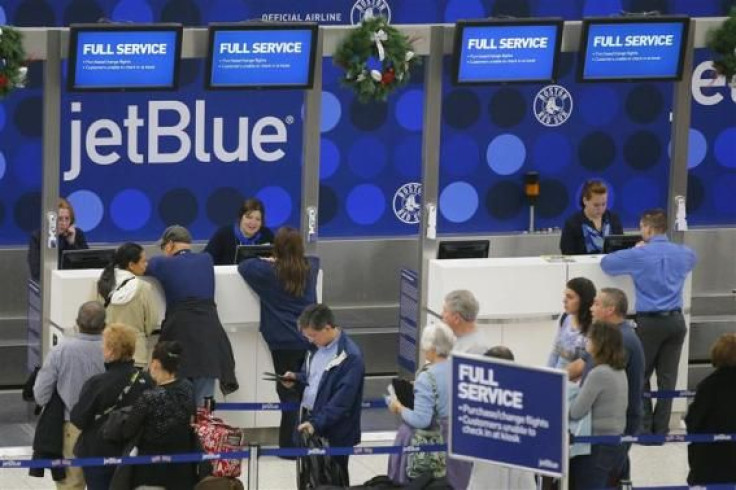 Nielsen's report shows a sizable disparity between the companies that made the highest ad investment last year and advertisements that most resonated with young consumers. Procter & Gamble Co. and General Motors Company were the top two, spending $1.7 billion and $1.5 billion, respectively, but neither placed in the top 10 in terms of "branded memorability" -- viewers' ability to remember an ad and correct brand 24 hours after being exposed to it. Through its Brand Effect suite of tools, Nielsen last year measured the memorability of some 10,000 ads. Topping the list for millennials was a 30-second commercial for Wendy's pretzel bacon cheeseburger. IHOP's "National Pancake Day" commercial was No. 2, followed by Skittles, the NFL Store and Papa John's pizza.
Notice a trend? "Fast food and quick-service restaurant ads dominated among the millennials in 2014," Nielsen said in its report.
While a cable company like Comcast may never win the hearts of consumers like a bacon cheeseburger, Schafer said companies in disliked industries can still aim to be the best in their category. As a success story, he cites JetBlue Airways Corporation, whose whimsical ad campaigns, featuring pastel colors and free-spirited pigeons, have humanized the airline industry -- one of the most hated industries among consumers.
Advertising success stories aside, Crutchfield said companies can spend a little more time focusing on the basic task of customer service. "It's all about experience," he said. "If you don't get that right, you're dead."
Christopher Zara is a senior writer who covers media and culture. Got a news tip? Email me here. Follow me on Twitter @christopherzara.
FOR FREE to continue reading
✔️ Unlock the full content of International Business Times UK for free
offer available for a limited time only
✔️ Easily manage your Newsletters subscriptions and save your favourite articles
✔️ No payment method required
Already have an account? Log in
© Copyright IBTimes 2023. All rights reserved.