Creative Dev Teases 'Horizon Forbidden West' Sequel; Reveals Game Plot Details
KEY POINTS
"Horizon Forbidden West" is the sequel of "Horizon Zero Dawn"
It was released on Feb. 18
Rumors say there will be a sequel to "Horizon Forbidden West"
Guerilla Games, the studio behind the successful games "Horizon Zero Dawn" and "Horizon Forbidden West," is believed to be working on a sequel and it appears that the team has already figured out the plot for the next game installment.
The after-credits scene of"Horizon Zero Dawn" teased a sequel and it is where the foundation of the plot of "Horizon Forbidden West" was based. The second game installment was officially released on Feb. 18, but just a couple of months following its worldwide launch, it seems Guerilla Games is already suggesting that another sequel is on the cards.
"Horizon Forbidden West" game director Mathijs de Jonge, in an interview with VG24/7, explained the cliffhanger ending of the latest game installment and noted that it is "where we're setting up some things for the next game once again." Without wanting to be too much of a spoilsport, players will discover major unanswered questions and another bombshell revelation that Aloy needs to deal with in the game's ending.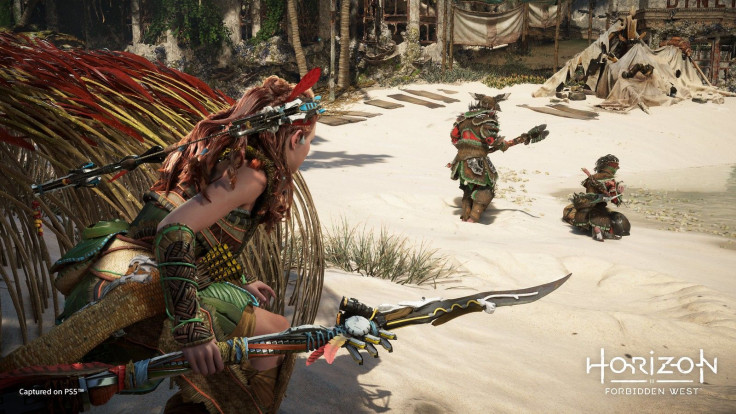 This is because "Horizon is really about mystery; each of our stories has been about uncovering mysteries in both the old world and the present day when the game takes place," de Jonge revealed. "Indeed, there is plenty of backstory that we can tap into to develop new storylines and create new mysteries from what we've already established," he added.
Without directly confirming that a "Horizon Forbidden West" sequel is in development, the game director noted that aside from the backstories, the series "had storylines from the past, from the Old World, that we wanted to tap into. So we had a lot to work with, as well as knowing how we wanted to evolve Aloy's story arc, and it all just mixed together from there."
Rumors about the "Horizon Forbidden West" sequel have been making rounds online over the past few days. And de Jonge's recent statement seemed to back what a Twitter user who goes by the name "oopsleaks" shared online.
"Horizon will be a trilogy and its universe is already expanding with VR spinoff and more to come. Online standalone game or expansion is planned. Probably something close to Monster Hunter World. Sony considers Horizon one of the main PS franchises at the moment," the user claimed.
Forbidden West has a score of 88 on Metacritic. The game is playable on PlayStation 4 and PS5.
© Copyright IBTimes 2023. All rights reserved.