Crypto On March 4: Optimism Remains High Even As Market Drops Slightly
KEY POINTS
Bitcoin, Ether plunge
Meme cryptos slide
Top coins trade in red
The cryptocurrency market continued to trade in red for the second consecutive day as top coins including Bitcoin and Ethereum dipped. Despite a plunge in the market, investors remained confident about the power of digital assets over traditional finance.
The global market cap was down 4.32% at $1.83 trillion as of 1.57 a.m. ET, CoinMarketCap data showed.
Bitcoin dropped 4.62% to $41,397. Ether, too, plunged 6.33% to $2726. All of the top tokens traded lower. Meme cryptos Shiba Inu and Dogecoin too slid.
Even as the marked continued to be bearish, investments are happening in digital currencies as industry leaders believe in the power of cryptocurrencies.
"With the looming uncertainty of the global economy, crypto has tracked a steady recovery since the start of March. Trading inversely to traditional markets, crypto has once again reiterated its position as a safe haven asset, proving that investors turn to digital assets and choose to hedge their bets in crypto in times of uncertainty," Indian exchange CoinDCX told International Business Times.
"As the ongoing war continues to escalate, the unpredictable economy may persuade more investors to turn to digital assets," the CoinDCX research team added.
In another positive update, the city of Lugano, Switzerland has revealed its Plan B to make Bitcoin and Tether legal tenders in the city along with its own city token LVGA.
This essentially means that in the near future, citizens will be able to pay for all public services including parking tickets, passport issuance fees, meals and tuition fees, dog taxes, events fees, among others in the three cryptocurrencies.
Billionaire Bill Miller has said that the Russia Ukraine crisis is "very bullish" for Bitcoin as the top coin is an asset for Russia that is not controlled by other countries.
The crypto market is extremely volatile and experts recommend investors not make decisions based on the sudden shift in prices.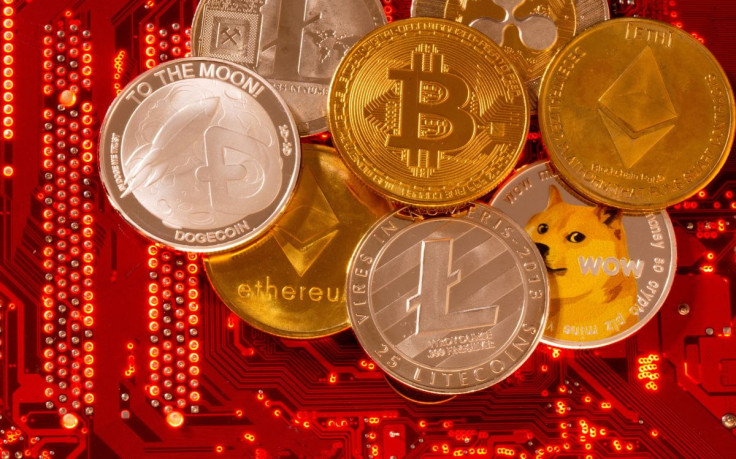 © Copyright IBTimes 2023. All rights reserved.