Crypto On Sept. 23: Bitcoin Above $19,000, Ether Reclaims $1,300
KEY POINTS
The best performers were ATOM, ALGO, CRO and CHZ
The worst performers were LUNC, LIDO and HNT
BTC dropped 2.18%, while ETH's price fell 9.42% in the last seven days
The crypto market opened on a bullish note Friday as leading cryptocurrencies Bitcoin (BTC) and Ether (ETH) were up 3.20% and 5.47% respectively in the last 24 hours.
While Bitcoin fell below $19,000 Thursday, the world's biggest cryptocurrency was back above the price level Friday. Ether reclaimed the $1,300 price level. The price of BTC and ETH tokens as of 12.08 a.m. ET was $19,355 and $1,336 respectively, according to data from CoinMarketCap.
The trading volume of Bitcoin dropped 19.10% in the last 24 hours, while that of ETH fell 16.30%, confirming the sell-off of crypto coins was put to a halt.
Data from Alternative.me showed the crypto market sentiment was in "extreme fear" and the value on the Fear and Greed Index was 20. Moreover, in the last seven days, BTC dropped 2.18%, while ETH's price slipped 9.42%.
Other top 10 cryptocurrencies were also bullish with Solana (SOL) up 5.54% to $32.90; Binance Coin (BNB) up 3.23% to $274.31; Cardano (ADA) up 6.81% to $0.4751; Dogecoin (DOGE) up 6.28% to $0.06118 and Ripple (XRP) up 31.58% to $0.5319.
The top losers in the crypto market were Terra Classic (LUNC), which dropped 5.24% to $0.0002668; Helium (HNT), which slipped 1.13% to $4.72 and Lido DAO (LIDO), which was down 2.27% to $1.80.
The top gainers included Cosmos (ATOM), which was up 8.53% to $14.77; Algorand (ALGO), which was up 13.35% to $0.396; Chiliz (CHZ), which was up 14% to $0.2776 and Cronos (CRO), which was up 13.97% to $0.1188.
Other major tokens in the crypto market were also bullish, with Arweave (AR) up 8.71% to $10.27; Stellar (XLM) up 14.45% to $0.1284 and Decred (DCR) up 8.61% to $26.22.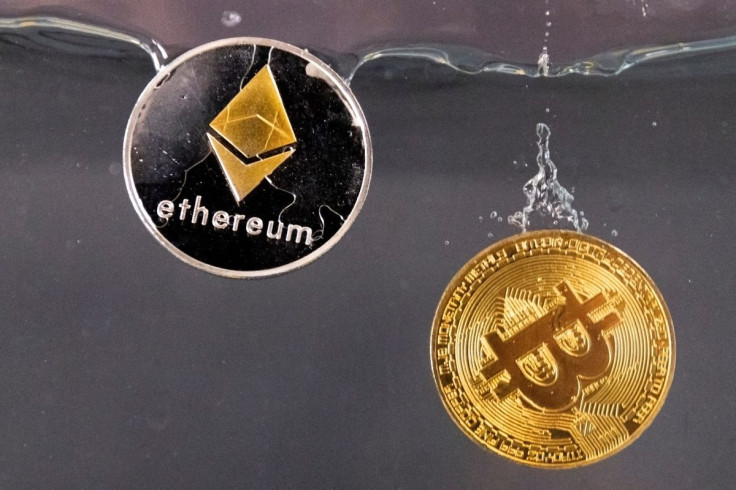 © Copyright IBTimes 2023. All rights reserved.