CVS Bumps Worker Pay To $15, Ahead Of Rival Walgreen's Wages
CVS Health (CVS) announced on Wednesday that it was raising its employees' minimum wage to $15 an hour effective in July 2022.
The wage increase will also include incremental increases to hourly rates starting this month, CVS said.
The pay raise will impact about 35% of CVS' workforce with the remaining staff already making over $15 an hour, the company said.
The bump in pay will also come with a new wage structure for other roles within the company, including pharmacy technicians and call center representatives, CVS said.
"Attracting and retaining top talent across our businesses is critical as we continue to redefine what it means to meet people's health needs," CVS Health President and CEO Karen S. Lynch, said in a statement. "These wage increases will have a meaningful impact on our colleagues and their families while helping the communities we serve prosper."
CVS is the latest in a string of retailers that have raised their minimum wage to at least $15 an hour, including Amazon, Costco, and Target, to name a few. Walmart boosted workers' wages to $13 an hour in February.
But CVS has now sailed ahead of what may be considered its biggest rival in terms of paying employees, as Walgreens has not yet announced that it is increasing the hourly wages of its workers.
A Walgreens cashier reportedly earns about $10.72 per hour, while a sales associate is paid about $9.33 an hour.
CVS also said it has eliminated its high school diploma and GED requirement for most entry-level roles and will eliminate its GPA requirement for university recruitment this year.
As of Wednesday at 2:03 p.m., Shares of CVS were trading at $81.68, down $2.32, or 2.76%.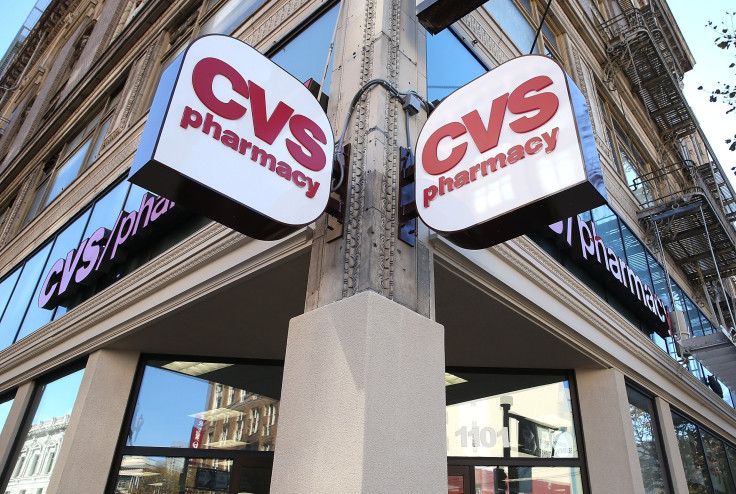 © Copyright IBTimes 2023. All rights reserved.