'Cyberpunk 2077' Dev Promises 'Honest Gaming' Amid Microtransactions Controversy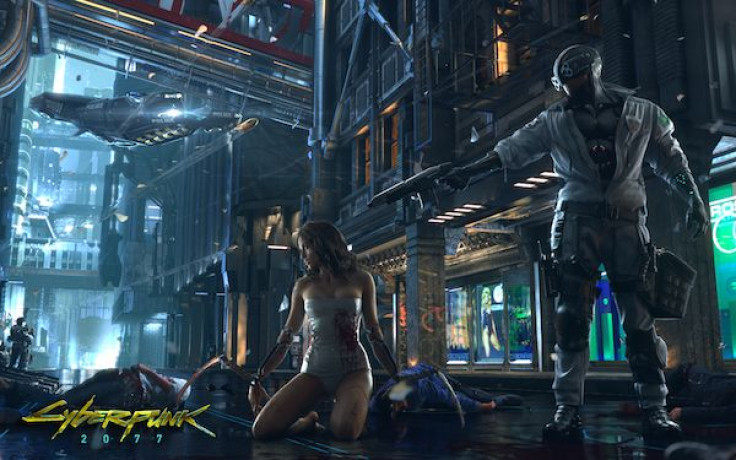 Polish video game publisher and developer CD Projekt RED has responded to speculations that "Cyberpunk 2077" might follow a "games as a service" model. The company recently took to social media to address the issue and assure fans that they won't be disappointed when the highly anticipated RPG arrives.
In a tweet, the developer indicated that there's nothing to worry about when it comes to "Cyberpunk 2077," for it will be nothing less than "The Witcher 3." Thus, fans can expect a "huge single player, open world, story-driven RPG." CD Projekt went as far as stating that there's "no hidden catch" and players will get what they pay for. And as if that wasn't enough, the developer then promised that the upcoming RPG will have "honest gaming" like what fans saw in "Wild Hunt." CD Projekt also left a burning message to other companies when it stated: "We leave greed to others."
IGN noted that the developer's tweet assures everyone that "Cyberpunk 2077" won't be compromised by microtransactions. The clarification was needed because microtransactions and other online gaming elements have become a growing concern among many gamers lately.
The speculations that "Cyberpunk 2077" could have a very "commercial" setup surfaced after CEO Adam Kicinski mentioned "online elements" in a recent interview. Certain words in Kicinski's statements raised some eyebrows for they were hinting at a more "games as a service" model for the upcoming game.
While the "online elements" mentioned by the CEO may turn out to be true, Comicbook reported that the rumors that there could be microtransactions in the game can now be put to rest. Besides, Polish viewers have since complained that there was a problem with the translation of Kicinski's words. They pointed out that the "games as a service" phrase was actually for "Gwent" and not for "Cyberpunk 2077."
CD Projekt reportedly wants "Cyberpunk 2077" to attain greater commercial success than "The Witcher 3." The latter has sold 10 million copies; this is in spite of the fact that the game does not have multiplayer mode. As per GameSpot, video game developers typically include online elements to help maintain and increase the playerbase of their products over time. Therefore, "The Witcher 3's" success is quite impressive. If the Polish company wants to surpass the latter's achievement, it's very unlikely that it would include microtransactions knowing that the feature has received negative feedback from gamers.
Just how bad is the feedback toward microtransactions? Well, it's so bad that Electronic Arts had to ultimately pull the feature from "Star Wars Battlefront II" in response to strong criticism from players even before the game was released on Friday. The decision to remove the feature was made after Disney CEO Bob Iger became alarmed by the backlash the game was getting from many fans and the patrons of the gaming industry, according to IGN.
Given what happened to EA, it's not surprising why CD Projekt is not at all considering microtransactions for its upcoming game. There's no word on when exactly is "Cyberpunk 2077" hitting the market. It is worth noting though that the developer stated last month that their work on the RPG is "progressing as planned, but we are taking our time."
© Copyright IBTimes 2023. All rights reserved.
FOLLOW MORE IBT NEWS ON THE BELOW CHANNELS