'Cyberpunk 2077' Hack: How To Earn Unlimited Money Infinitely
KEY POINTS
"Cyberpunk 2077" is now available on various gaming platforms
To get the best toys in the game, players need to earn a lot of cash
There is a hack in the game that allows players to earn unlimited cash infinitely
There are traditional ways to earn money or Eddies in "Cyberpunk 2077." There are alternative ways to do it, too—just like taking advantage of a money glitch that allows players to earn unlimited money in the game. Here are some tips and tricks on how to do it.
Space Oddity Money Glitch
The Space Oddity money glitch is still available in "Cyberpunk 2077" as of writing. This particular exploit enables players to get an item from a side job, sell it to a dropbox for a significant amount of Eddies, buy it back and sell it again. Players only need to repeat the process until they are satisfied with their money.
How To Earn Unlimited Money Through Space Oddity
Players must go to Rancho Coronado in Santo Domingo to begin. The Space Oddity side job will start in a location where they could find a homeless encampment by the gas station. Players must approach the men at the table and either take them all out by shooting or negotiate with them. If players want to negotiate, they need a Body Level of 7 or higher.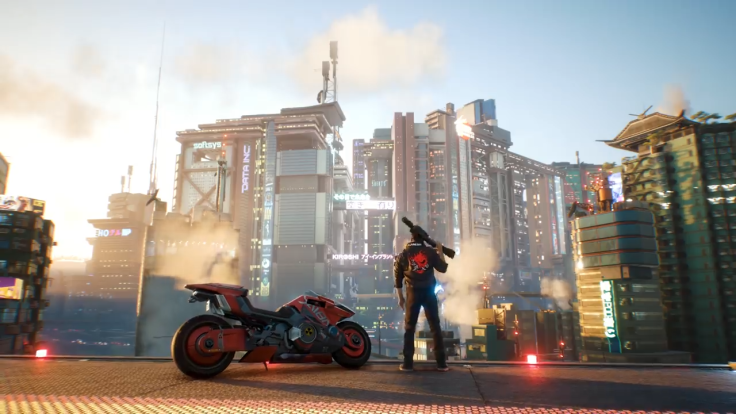 After that, they will need to hack the laptop on the table, which requires an Intelligence Level of 10 or higher. They could also locate the body the men would tell them about, or they could scan it for code to open the laptop. Players should follow the quest waypoint to a place with seven soldiers after obtaining the location.
Players must take them out and get the painting located at the center capsule. It would help if players have the Scrapperperk so that the painting would not be classified as Junk and would not be auto-disassembled. After getting the painting that has fallen from space, the players need to find the nearest dropbox and sell it for a whopping 4,000 Eddies.
They must exit the Dropbox interface once they are done selling the painting. They can repurchase it for Eddies and sell it again for 4,000 Eddies. Players can repeat this process infinitely. It is also important to keep an eye on the funds in the Drop Point. At some point, it won't have enough Eddies to buy the painting. When this happens, players can just move on to the next Drop Point to keep earning cash.
"Cyberpunk 2077" is now available on PC, Xbox One, PlayStation 4, Xbox Series X and Xbox Series S and PS5.
© Copyright IBTimes 2023. All rights reserved.