DACA: Tech Leaders React To Trump Ending Dreamers Program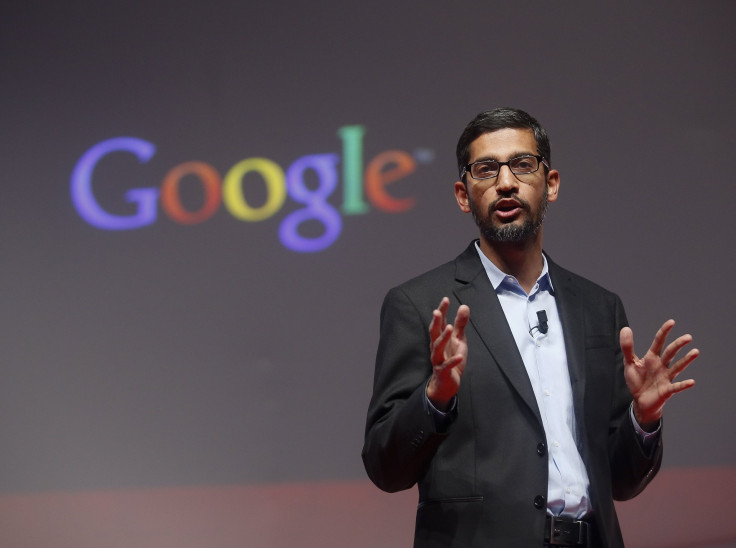 President Donald Trump has decided to end the Deferred Action for Childhood Arrivals program, also known as DACA, with a six-month delay. Attorney General Jeff Sessions announced Trump's decision Tuesday morning.
DACA, which was implemented in 2012 by President Barack Obama's administration, has protected nearly 800,000 young undocumented immigrants from deportation. The program allows Dreamers who were brought into the country as minors to work and study in the United States.
"The Department of Justice has advised the President and the Department of Homeland Security that DHS should begin an orderly, lawful wind down, including the cancellation of the memo that authorized this program," said Sessions, who has been against DACA since it was introduced. "That is what the President has promised to do and has delivered to the American people."
Trump is now leaving DACA to Congress, which will have to come up with a legislative solution over the next six months.
In a tweet Trump told Congress to "get ready to do your job - DACA!"
Tech CEOs React To DACA News
Tech leaders have been vocal about immigration since Trump signed the travel ban in January. On Tuesday, Facebook CEO Mark Zuckerberg wrote an extensive statement about Trump's "wrong" decision to rescind DACA. Zuckerberg, who founded immigration reform organization FWD.us, said it was a "sad day" for the country.
"It is particularly cruel to offer young people the American Dream, encourage them to come out of the shadows and trust our government, and then punish them for it," said Zuckerberg in a post on Facebook. I've gotten to know some Dreamers over the past few years, and I've always been impressed by their strength and sense of purpose. They don't deserve to live in fear.
Zuckerberg called on "Congress to act to pass the bipartisan Dream Act or another legislative solution that gives Dreamers a pathway to citizenship."
He also called on citizens to call their representatives.
"If you live in the US, call your members of Congress and tell them to do the right thing," Zuckerberg said. "We have always been a nation of immigrants, and immigrants have always made our nation stronger."
Google CEO Sundar Pichai also spoke against Trump's decision to end DACA. in a tweet, Pichai called on Congress to "act now."
After the announcement, Microsoft released a statement saying the company was "deeply disappointed" in Trump's decision to end DACA. Microsoft pledged to help its DACA employees, including paying for legal counsel.
Microsoft said:
"If Congress fails to act, our company will exercise its legal rights properly to help protect our employees. If the government seeks to deport any one of them, we will provide and pay for their legal counsel. We will also file an amicus brief and explore whether we can directly intervene in any such case. In short, if Dreamers who are our employees are in court, we will be by their side."
Apple CEO Tim Cook also told employees the company will help them with resources, according to a note obtained by Recode. Apple promised it would "work with members of Congress from both parties to advocate for a legislative solution that provides permanent protections for all the Dreamers in our country."
Cook said in the note:
"On behalf of the hundreds of employees at Apple whose futures are at stake; on behalf of their colleagues and on behalf of the millions more across America who believe, as we do, in the power of dreams, we issue an urgent plea for our leaders in Washington to protect the Dreamers so their futures can never be put at risk in this way again."
In a tweet Tuesday Cook said: "#Dreamers contribute to our companies and our communities just as much as you and I. Apple will fight for them to be treated as equals."
Meanwhile, Cook, Pichai, Microsoft CEO Satya Nadella, Twitter CEO Jack Dorsey, Amazon CEO Jeff Bezos, ebay CEO Devin Wenig, Lyft founders John Zimmer and Logan Green, Visa CEO Alfred F. Kelly Jr. and other business leaders signed an open letter in support of DACA. The letter was published Thursday night by Zuckerberg's FWD.us.
Republicans Split From Trump On DACA
House Speaker Paul Ryan said Congress and the Senate should now act to protect Dreamers.
"It is my hope that the House and Senate, with the president's leadership, will be able to find consensus on a permanent legislative solution that includes ensuring that those who have done nothing wrong can still contribute as a valued part of this great country," said Ryan.
Sen. John McCain (R-Ariz.) said in a statement he will work with Republicans and Democrats to pass a "comprehensive immigration reform, which will include the DREAM Act."
"President Trump's decision to eliminate DACA is the wrong approach to immigration policy at a time when both sides of the aisle need to come together to reform our broken immigration system and secure the border," said McCain. "I strongly believe that children who were illegally brought into this country through no fault of their own should not be forced to return to a country they do not know."
What Happens Now To DACA Recipients?
DACA protects individuals for two years. The Department of Homeland Security said those currently covered by DACA who hold permits that will expire between September 5, 2017 to March 5, 2018 will be able to renew their permits until October 5. Those who aren't currently covered by DACA will not receive permits unless they submitted an application to the program before September 5, meaning there will be no new entrants for the program. Individuals whose permits will expire on March 6 or later will lose their legal status as soon as their DACA protections expire, which means they will be at risk of deportation.
Ending DACA Impact On US
The termination of DACA will cost the U.S. economy $460.3 billion and $24.6 billion in Social Security and Medicare tax contributions, according to FWD.us.
The program has benefited the U.S. economy, according to a report released last week by the University of California, San Diego and organizations United We Dream, the National Immigration Law Center, and the Center for American Progress said.
The report, which surveyed recipients of the program, found 91 percent of those protected by DACA are currently employed. The number increases to 93 percent among those ages 25 and older. Five percent of DACA recipients launched their own business after enrolling in the program, with the number rising to eight percent among those ages 25 and older. The rate of business creation is higher among DACA recipients compared to the general U.S. public, which is at 3.1 percent.
© Copyright IBTimes 2022. All rights reserved.
FOLLOW MORE IBT NEWS ON THE BELOW CHANNELS