Ivanka Trump Trolled For Old Undocumented Immigrant Tweet Amid DACA News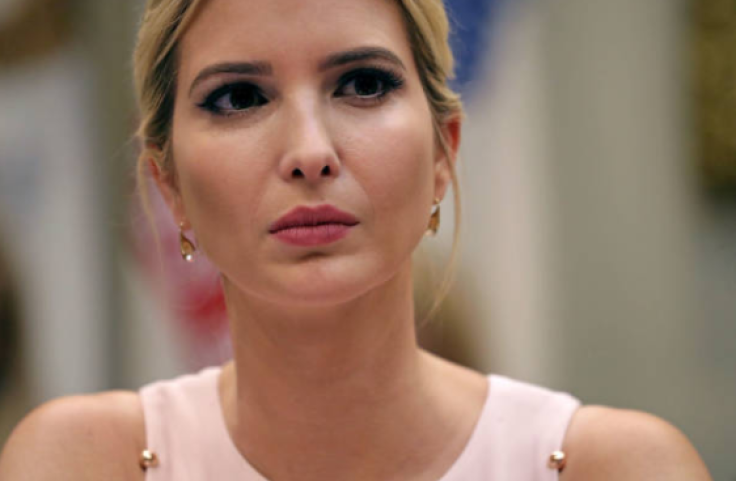 Ivanka Trump was trolled on Twitter Monday as President Donald Trump reportedly tried to put an end to the Deferred Action for Childhood Arrivals (DACA) program. Netizens uprooted an article Ivanka Trump shared in 2015 about how an undocumented immigrant from Mexico worked her way up to Wall Street. If Trump ended DACA, which saves children from deportation, nearly 800,000 people who are studying and working in the U.S. could be displaced.
The irony of Ivanka Trump promoting an undocumented worker's success, even though it was months before her father ran for president, was not lost on Twitter users, especially since she serves as an advisor to Trump.
"We love this story about an undocumented immigrant who worked her way up on Wall Street," Ivanka Trump had tweeted March 8, 2015.
Bloomberg News originally wrote the story about of Julissa Arce. She used to sell funnel cakes in Texas, but ultimately earned a position at one of New York's "most profitable security firms."
"Sitting at her desk at Goldman Sachs, Julissa Arce is doing her best to keep it together. It's September 2007. Her father is dying in Taxco de Alarcón, a small and hilly city in Mexico, and she has just hung up after a call from her sister with bad news. Arce stands and leaves the row where she and her colleagues create derivatives and market them to rich people. She walks down the hall, opens the bathroom door, and locks herself in a stall," the story starts.
Reporter Adrian Carrasquillo, the White House correspondent for Buzzfeed News, was seemingly one of the first to unearth the tweet. "Wow here's an oldie from 3 months before her dad decided to run. Now I hear Ivanka has stayed out of DACA convo," he tweeted Sunday. The post was liked hundreds of times by his more than 50,000 followers.
While there were some who praised Ivanka Trump for supposedly supporting DACA, others were not impressed and claimed she and husband Jared Kusher were too busy on vacation to be bothered with politics.
Ivanka Trump and Kushner want to extend DACA, the New York Times reported.
"I don't understand what anybody thinks we gain by taking away people's ability to work and subject them to deportation," Cecilia Muñoz, who helped create the program with former President Barack Obama, said to the Times. "The positive benefits of DACA are so abundantly clear."
Mark Zuckerberg, the creator of Facebook, indirectly slammed Trump Saturday for wanting to dismantle DACA. He changed his Facebook profile picture to read, "I Support DACA." Anyone who wants to publicly show their support for DACA can use the same filter.
Follow me on Twitter @mariamzzarella
© Copyright IBTimes 2023. All rights reserved.