Dakota, Elle Fanning Movie 'The Nightingale' Will Feature Sisters On-Screen Together For First Time
Siblings Dakota and Elle Fanning have had two successful careers, but have never shared a screen together...until now. The famous siblings have been cast to play sisters for an adaptation of Kristin Hannah's bestselling book "The Nightingale."
The Wrap exclusively reported that the project, which will be developed by TriStar, would feature the two sisters onscreen together for the first time. The film follows the relationship between two sisters in German-occupied France at the beginning of World War II. The narrative takes inspiration from the story of Andrée de Jongh, a woman in the French Resistance who helped Allied airmen escape from the Nazis.
Melanie Laurent will direct the film (ser second outing as such following her 2018 debut "Galveston") and the script will be written by Dana Stevens. Michelle MacLaren was previously picked to direct the feature adaptation in 2016.
In a statement, Dakota and Elle Fanning shared their excitement of getting to work together for the first time. "The Nightingale will be the first time we act on screen together." the sisters said. "For years, we have looked for a film to do with one another and then this gem appeared. As sisters, to share our artistry with each other while bringing such a powerful sister story to life is a dream come true."
This film will be the first time the Fanning sisters share the screen together, though they have worked with one another in previous projects. The two both starred in the 2001 film "I Am Sam," but did not share any scenes.
After hitting bookshelves in 2015, "The Nightingale" became a worldwide hit with readers, selling more than 2 million copies in the US. It has since gone on to be published in 45 languages and was listed as one of the best books of the year in several publications, including The Wall Street Journal and BuzzFeed.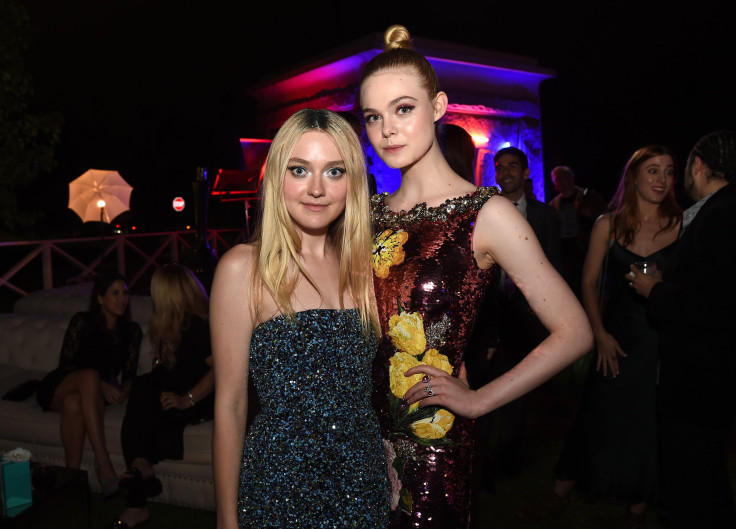 © Copyright IBTimes 2023. All rights reserved.