Dalai Lama Reincarnation Statement: China Claims Tibet Buddhist Leader Does 'Not Respect' Religion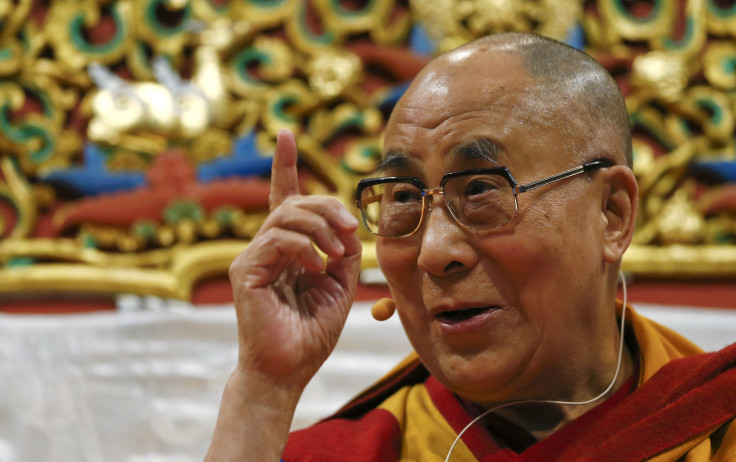 The Dalai Lama was denounced Monday by the Chinese-appointed governor of Tibet after suggesting that he will not be reincarnated. Tibetan Buddhists believe that the souls of their leaders are reborn in children upon death, and the People's Republic of China -- an officially atheistic regime -- has said the religious tradition must continue.
"If the central government had not approved it, how could he have become the 14th Dalai Lama? He couldn't. It has a serious procedure," said Tibet regional governor Padma Choling, an ethnic Tibetan himself, according to Reuters. "I think that, in fact, he is profaning religion and Tibetan Buddhism," he said on the sidelines of an annual meeting of parliament, adding that the Dalai Lama was trying to usurp Beijing's right to decide.
"If he says no reincarnation, then no reincarnation? Impossible. Nobody in Tibetan Buddhism would agree to that. We must respect history, respect and not profane Tibetan Buddhism," Choling said. His statements were some of China's strongest comments on the topic of Dalai Lama's succession to date.
The 14th Dalai Lama, in exile in India since 1959 after a failed uprising against Chinese Communist rule, said last September that his title could end when he dies because he felt Tibetans didn't need a Dalai Lama anymore. "If a weak Dalai Lama comes along, then it will just disgrace the Dalai Lama," he told German newspaper Welt am Sonntag. He also said that even if he were to be reborn, he would not be reincarnated in Tibet if the country is not free and that no one, including the Chinese government, has a right to choose his successor for "political ends," according to Reuters.
The Dalai Lama's supporters fear that Beijing might simply appoint its own successor after the current Dalai Lama's death, as the central government has said it has inherited the right to sign off on reincarnations. China placed 6-year-old Choekyi Nyimaa under house arrest in 1995 after the Dalai Lama named the boy as the reincarnation of the previous Panchen Lama, the second-highest authority in Tibetan Buddhism, and installed Gyaincain Norbu in his place. Norbu is "despised by Tibetans as a puppet of Beijing," according to nonprofit news Radio Free Asia.
China has considered Tibet under its rule since the 1959 uprising, and established the so-called Tibetan Autonomous Region in 1965. Beijing has dismissed accusations of repression of Tibetan Buddhism and culture, instead claiming that it has ended serfdom and helped developed what they called a poverty-stricken region, according to Reuters.
© Copyright IBTimes 2023. All rights reserved.