Dallas Buyers Club Producers Demand Alleged Online Pirates Reveal Income In Lawsuit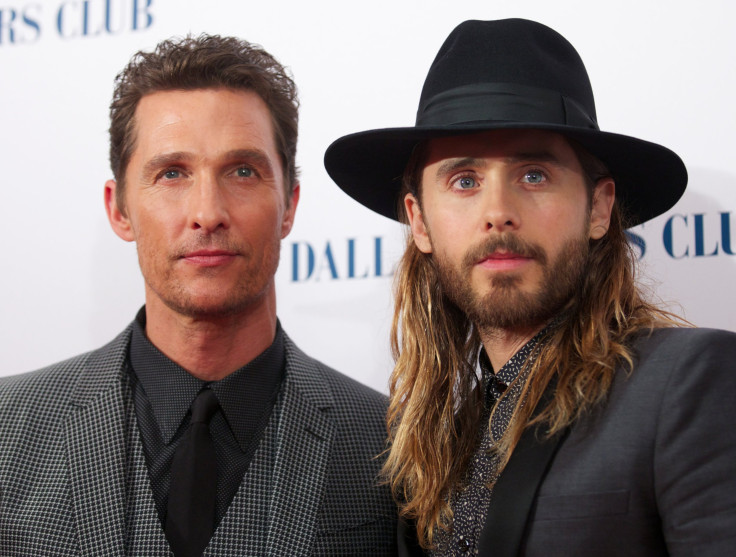 Attorneys acting for the producers of the Oscar-winning movie "Dallas Buyers Club" are demanding that thousands of Australians alleged to have pirated the film reveal their income, and details of other illegal online activity, in a controversial lawsuit.
Two companies, Dallas Buyers Club (DBC) LLC and Voltage Pictures were granted a court order in Australia last month, which instructed Internet Service Providers (ISPs) in the country to turn over the details of 4,726 people said to have pirated the film.
During a court hearing Thursday, a telephone script prepared by DBC was made public, which showed that the company intends to ask individuals to reveal their annual income, and how many copyrighted works they had previously uploaded to the Internet.
The company said it used technology from a company called Maverick Eye to trace people sharing the film on torrent sites over the period of a year.
Richard Lancaster, a lawyer for the ISPs, criticized the film company for overreach, and raised concerns that the information would be used to claim higher damages against those with larger incomes. "This is a case about Dallas Buyers Club the film," he told the Guardian. "There should not be this kind of collection of material over the phone."
A draft copy of the letter to be sent to users alleged to have been involved in piracy, also released Thursday and published by Mashable, did not reveal the amount that those found to have infringed would be charged.
The letter reveals that users who admit responsibility will be obliged to pay the company damages and legal costs. Those who deny liability or decline to settle with the company face legal action, the letter said.
Setting out the company's case for damages, attorneys for the company wrote: "It is not simply a question of paying for the price of obtaining a copy of the film. On peer to peer networks, any work file shared is made available to hundreds, if not thousands of persons, thereby giving a potential claim for damages in respect of multiple copies of our client's work."
Film and music companies have struggled to strike a balance between attempting to protect their copyrighted works from piracy in the Internet age, and not alienating the public with overzealous legal tactics.
In 2011, for example, British law firm ACS Law, which sent thousands of speculative letters to alleged online pirates, demanding settlements on behalf of copyright holders, announced that it was withdrawing from the business, citing death threats against its staff, the BBC reported. The company's actions targeting file-sharers were also condemned in the country's parliament as "harassment, bullying and intrusion."
View the full text of the DBC letter below.
© Copyright IBTimes 2023. All rights reserved.