'Dance Moms' Star Chloe Lukasiak Is No Longer Close Friends With Maddie Ziegler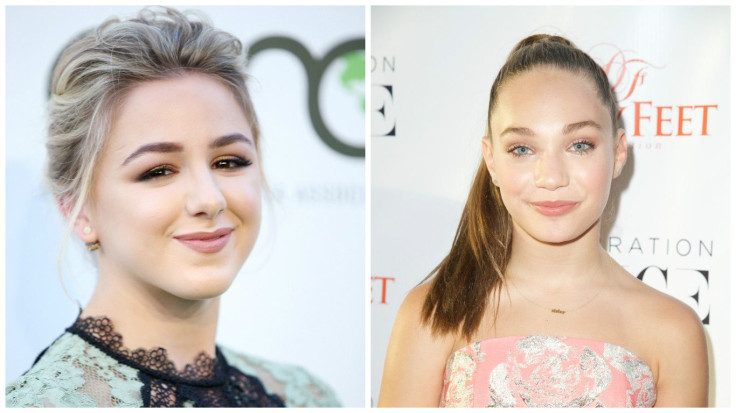 Chloe Lukasiak is coming back to the "Dance Moms" universe and while her remaining teammates were brought to tears by her return (as seen in the Season 7 trailer above), the Lifetime star admits she's no longer close with some of her former co-stars.
Ahead of her return to the series in the Season 7 finale next month, Chloe revealed she's not best buddies with former competitor Maddie Ziegler.
"Not as much anymore," Chloe told Teen Vogue when asked about her current bond with coach Abby Lee Miller's star alum. While the 15-year-old shared she and Nia Sioux "have always been close," Chloe said she doesn't see many of the original "Dance Moms" cast anymore.
"I don't get to see Maddie and Brooke [Hyland] that often. It's just hard to say close when you're traveling all over the world. We're not as close as we used to be, but that's just kind of what happens, unfortunately."
Chloe isn't exaggerating when she said the "Dance Moms" stars of years past have been busy. Chloe has two films coming out this year and a clothing line. Similarly, Maddie's feature film "The Book of Henry" premieres in June, just one of the reasons why she left the show last year. The 14-year-old has also been working on her Maddie Style collection, as well as a memoir.
The Lukasiak family's return to "Dance Moms" comes after Chloe learned from her mother that the show could be coming to an end soon.
"I came into my mom's room one night – that's kind of what I do every night, and we talk about the day – and she said she heard the girls are back in Pittsburgh and that the show is ending. It made me really sad, because that was my childhood, that was how I grew up. I was like, maybe we should go back for Nationals. I would love to see them dance and kind of see what everyone's been up to," Chloe explained.
"It was really amazing. It was a little bit different, because the team has changed a lot since I've left. There were people I'd never met before, but for me it was very much like walking back to my own home. I was like, that is my childhood."
Chloe parted ways with "Dance Moms" in 2014 after overhearing Abby make fun of a her physical appearance. The "Dance Moms" Season 7 finale is due to air Feb. 21. In the meantime, new episodes premiere every Tuesday at 9 p.m. EST on Lifetime.
© Copyright IBTimes 2022. All rights reserved.
FOLLOW MORE IBT NEWS ON THE BELOW CHANNELS